Overflowing with natural resources and having learned dearly from its grievous mistakes of the twentieth century, Russia today is poised to become a global leader in the twenty-first century; if it can get its act together, which seems it be the case as of late.

Drawing inspiration from its Christian Orthodox heritage as well as its imperial past, Moscow has been on a grinding offensive to reclaim lost spheres of influence from one end of the Eurasian continent to the other. The political sophistication and prowess shown by the Kremlin during the last several years have been nothing less than astounding.

Moscow has successfully used sociopolitical power in the Ukraine, subversive power in Kyrgyzstan, gas/oil power in the EU, military power in Georgia, diplomatic power in the US and economic power in China. Even Poland has now suddenly opened up to Moscow as a result of the tragedy in Smolensk. With Washington preoccupied with long-term combat commitments in the Middle East, Iran and Afghanistan, as well as being indefinitely stuck in an economic quagmire of its own making, Moscow's concerted effort in reclaiming lost territory is proving somewhat easy. The US today is in no shape to stop Russia's advances and officials in the Kremlin know it. If it plays its card correctly we can expect to see Russia calling the shots on the global stage in the near future. And if Russia will be in the diver seat in the twenty-first century, I would like Armenia to at the very least be in its passenger seat...
Arevordi
***


As Russia Reclaims Its Sphere of Influence, the U.S. Doesn't Object
Five years ago in the former Soviet Union, governments loyal to Moscow were falling roughly every six months. Those were the glory days of the "color revolutions" that brought new leaders to Georgia, Ukraine and Kyrgyzstan in quick succession between 2003 and 2005, all with the backing of the United States. The region's political center of gravity was tilting sharply toward the West. But now that trend has been reversed. In the past three months, two of those governments have been ousted. Leaders far friendlier to Russia have again taken power in
Ukraine
and
Kyrgyzstan
, displacing the Orange and Tulip revolutions respectively. (Indeed, Kiev just agreed to extend Moscow's naval lease on the Black Sea port of Sevastopol in exchange for cheaper gas; the previous Ukrainian regime had opposed the move.) The region's last standing leader of a color revolution (the Rose), Georgian President Mikhail Saakashvili, is feeling lonelier than ever, and he has a warning for the Obama administration: Don't give Russia a free hand in the former Soviet bloc.
In an interview with TIME at his glass-domed presidential palace, Saakashvili laid out how he sees the situation: President Barack Obama has been put in an awkward spot by his drive to invigorate ties with the Kremlin, having to deal with the legacy of George W. Bush, who had infuriated Moscow by supporting the color revolutions and building close ties with the governments they brought to power. Now Obama is being urged by the Russians to back away from those relationships. "It's not just about abandoning your ally Georgia. No, Russia is asking the U.S. to give back the Soviet sphere of influence," Saakashvili says.
In practical terms, this seems to require three things of the United States and its European allies: do not push for any more ex-Soviet countries to join NATO; do not openly support any opposition movements that seek to oust pro-Russian governments; and more generally, make sure to consult Moscow before going ahead with any big initiatives in Russia's backyard, especially military ones. Under the Bush administration, all three were ignored, and relations with Russia became nastier than they had been since the Cold War. Obama, on the other hand, has been far more obliging, and his Administration believes Moscow is reciprocating — much to Saakashvili's chagrin.
Nowhere has this been more clear than in NATO's changing attitudes. In a statement on April 14, NATO Secretary General Anders Fogh Rasmussen urged NATO countries to integrate Russia into their security strategy instead of seeing Russia as a potential threat. "The United States and Russia now clearly see eye to eye on a range of security issues. And we should use this new momentum to take further steps to enhance our common security," Rasmussen said. Earlier plans to put Ukraine and Georgia on the fast track to NATO membership have been put aside, and as a result, Russia is helping NATO get its supplies into Afghanistan. The American approach to missile defense in Eastern Europe has also changed. Whereas Bush plowed ahead with his plan despite Moscow's fierce objections, Obama has invited the Kremlin to take part in a dialogue over the issue.
The Russians are taking notice. "It's been very encouraging that the U.S. has refused to interfere in Ukraine's domestic policy in the way it was doing during the Orange Revolution [in 2004]. Americans have also sharply cut their support to Georgia. At least they are not giving one dollar of military assistance, as far as I know, to Saakashvili," says Sergei Markov, a long-time Kremlin spin doctor and a parliamentary deputy for the United Russia party led by Prime Minister Vladimir Putin.
Officially, of course, the Obama team insists it has not turned away from U.S. allies for the sake of better ties with Moscow, and Saakashvili says he has "no reason to complain about day-to-day relations." The U.S. has also continued to criticize Russia for occupying about a fifth of Georgia's territory after the two countries fought a war in 2008. But that war still marked a turning point for America's broader strategy. It showed that Russia was willing to use force to defend its interests in the region, while the United States could be dragged into a war if it continued to oppose those interests to the end. Even the Bush administration was not prepared to take that risk. "[Bush's Secretary of State] Condoleezza Rice told me that you must avoid an open military conflict with Russia," says Nino Burjanadze, former speaker of the Georgian parliament and now a leading opposition figure. "She told me, 'We respect Georgia, but we will not go to war with Russia over Georgia.'"
That approach probably saved the U.S. from a military catastrophe, and now under Obama, the U.S. has become even less willing to cheer on Russia's adversaries. It has instead embraced Russia as a partner for global security, and this tactic is paying off. Concrete agreements have already been signed, most notably this month's treaty to reduce the world's two biggest nuclear arsenals by a third. But it remains to be seen how countries like Georgia will fit into this budding relationship. Right now, it doesn't appear congenial to the government in Tblisi. As Russia continues to clamor to have Saakashvili removed from office, the United States seems to be keeping him at arms length. At this month's nuclear non-proliferation conference in Washington, Obama snubbed Saakashvili's request for their first one-on-one meeting, and instead sat down with the new Kremlin-friendly president of Ukraine, who had agreed at the summit to get rid of his country's highly enriched uranium.
Sitting in his luxurious office a few days before the Washington summit, Saakashvili was in a dour mood, and seemed a bit nostalgic for the Bush years. He is still the only leader to name a street after George W. Bush, and says there is a lesson to be learned in the way the previous White House tried to "pre-empt" the risk of Russian aggression, "rather than turn a blind eye and hope it goes away." The threat Russia poses to his government, he says, is still as strong as ever, and the West's softer tone toward Russia is not going to help. "From my experience of the Russian perspective, every softening of language is perceived as weakness, as an acknowledgment of any strength Russia has locally." That strength is clearly growing with the arrival of Kremlin-friendly governments in Ukraine and Kyrgyzstan, and Washington seems fine with that as long as relations with Russia thrive. As for the color revolutions, they look to be fading away.
Source:
http://www.time.com/time/world/article/0,8599,1983785,00.html?xid=rss-topstories
Ukraine Fleet Deal Expands Russia's Regional Reach

Smoke grenades, eggs & tomatoes turn Ukraine parliament into battlefield:
http://www.youtube.com/user/RussiaToday#p/u/9/35vpFAE4n08
Ukraine agreed Wednesday to extend the lease of Russia's Black Sea Fleet base in return for sharply lower natural-gas prices, a long-term trade-off that reasserts much of Moscow's influence over its former Soviet neighbor after years of tension. The deal was the latest sign of Russia's determination to use its vast energy resources to restore dominance lost when the Soviet Union collapsed in 1991. It will allow Russia to keep a strategic military presence beyond its borders until 2043, a quarter-century beyond the end of its current lease for the naval base on Ukraine's Crimean peninsula. Ukraine, hit hard by the global economic downturn, received a waiver of export taxes that will knock as much as 30% off the price of Russian gas over the next nine years, avoiding disputes that have often led to midwinter gas cutoffs.

The commitments were a clear sign that Ukrainian President Viktor Yanukovych, who took office two months ago, is moving the country closer to Moscow after years of rule by pro-Western leaders of Ukraine's Orange Revolution. Some of those politicians, now in opposition, condemned Mr. Yanukovych's concession on the naval base as a sellout of Ukraine's sovereignty. Mr. Yanukovych and his Russian counterpart, Dmitry Medvedev, announced the accords after meeting in the Ukrainian city of Kharkiv. Mr. Medvedev told a joint news conference that the gas and base accords were linked. "This was a step we have awaited for a long time," he said of the base extension. In return, he said, "our Ukrainian partners will receive a discount in the price of gas."

Ukraine, a country of 46 million people wedged between Russia and the European Union, has struggled to balance its relations with the two since independence in 1991. Mr. Yanukovych's predecessor, Viktor Yushchenko, infuriated Moscow by trying to kick the fleet out of Ukraine, calling it a hostile presence. The Black Sea Fleet was once part of the Soviet navy and remained in Ukraine under the Russian flag. The current lease on the base was signed in 1996. Mr. Yanukovych, who has abandoned his predecessor's goal of bringing Ukraine into the North Atlantic Treaty Organization, now risks alienating a large part of his compatriots by allowing the fleet to stay. Former Prime Minister Yulia Tymoshenko, who leads Ukraine's largest opposition party, said the decision violates a constitutional prohibition on foreign military bases in Ukraine—a ban that allows exceptions for stationing troops under a temporary lease. "It's not just treason," she said. "It's the start of the systematic destruction of the independence of our state."

Ukraine's Foreign Ministry issued a statement saying: "We do not regard the Black Sea Fleet as a source of threat to Ukraine's sovereignty and territorial integrity." Mr. Medvedev said the fleet's continued presence would provide "a greater, better guarantee for European security in the Black Sea basin." The base extension will have repercussions for other former Soviet republics. The fleet, consisting of about 40 combat vessels, provided maritime support for Russian ground forces during a brief war with Georgia in 2008 and sank a Georgian vessel carrying missile launchers. Russia on Wednesday also confirmed it plans to buy a French Mistral-class warship, according to state news agency RIA-Novosti, a vessel capable of carrying tanks and helicopters and conducting an amphibious landing.

Georgian President Mikheil Saakashvili, who was in the U.S. for a nuclear security summit, called Wednesday's moves further signs of an expansionist Moscow agenda. Russian Prime Minister Vladimir Putin, he said in an interview, "doesn't make any secret of trying to restore some kind of Soviet empire... Ukraine, more or less from their point of view, has been fixed." "I hear lots of talk [in the U.S.] that the Cold War is over," he said. "It might be over for America, but certainly it's not over for Vladimir Putin." For Russia, the price of Ukrainian cooperation will amount to billions of dollars in export duties from which Kiev will be exempted. Ukraine has been paying $330 per 1,000 cubic meters of Russian gas under a 10-year agreement on a market-based pricing scheme signed last year. Mr. Yanukovych called the accord an unsustainable burden on Ukraine's economy, which shrank 15% last year, and pledged during his election campaign to renegotiate it.

The new gas deal, signed Wednesday by Russian gas exporter OAO Gazprom and Ukraine's state energy firm Naftogaz, will waive export duties on 30 billion cubic meters of gas that Ukraine will buy this year and on 40 billion cubic meters it expects to buy in subsequent years until 2019. Gazprom said the discount will be 30% of the market-based price but not more than $100 per 1,000 cubic meters. Dragon Capital, a Kiev-based investment bank, estimated that the price cut will save Ukraine about $1.5 billion this year. That will allow the country's new government to adopt a budget for this year and secure renewed lending from the International Monetary Fund, officials said. Deputy Prime Minister Serhiy Tihipko will head to Washington on Thursday to present an economic-growth plan to the IMF, which last year suspended a $16.4 billion loan program after large social-spending increases were passed into law.

Gazprom's chief executive, Alexei Miller, said the company's profits will be unaffected by the new arrangement. He also said that under the deal, Ukraine won't pay penalties if it buys less gas the agreed in the contract. "This deal is a win for everyone," said Matthew Saegers, a Eurasian energy specialist at Cambridge Energy Research Associates. "Gazprom wins because it maintains its profitable position. Ukraine gets a reduction in price. And the Kremlin gets what it wants—to show that it's the deal maker and geopolitical master in this part of the world."

Source:
http://online.wsj.com/article/SB10001424052748704133804575197923257073744.html?mod=WSJ_hpp_MIDDLETopStories
Before Kyrgyz Uprising, Dose of Russian Soft Power

Shortly before
the uprising in Kyrgyzstan two weeks ago
, online news sites posted a series of hard-hitting exposés accusing the family of President
Kurmanbek Bakiyev
of skimming money from the public coffers, an allegation that touched a nerve in this poor country and galvanized opposition to his government. When the authorities responded by blocking the Web sites on local servers, complaints came in from the usual places —
the Committee to Protect Journalists
and
Freedom House
— but also from an unlikely advocate for free media in the wired world: the Russian Foreign Ministry.
Rather than a change of heart on press freedoms, still stifled at home, Russia's stance in Kyrgyzstan appeared to be a new tactic in dealing with the former Soviet republics it regards as within its sphere of influence. Backing freedom of expression — in this case to oppose a leader with whom it was unhappy — was just one element of a wider, behind-the-scenes role in the uprising that may help Russia win influence in the new government. Russia and the United States have been dueling for the upper hand in this small but strategically important Central Asian country, where the United States maintains an air field outside the capital as a logistics and refueling hub for the war in Afghanistan. But Russia appears to have learned well the lessons of the so-called color revolutions in Georgia, Ukraine and Kyrgyzstan in the past decade. In those uprisings, which overthrew governments allied with Russia but that had become alienated from their own populations, the West provided open support for opposition elites and free media.
This time, the Russians staked out a remarkably similar position and used it to their advantage. In Kyrgyzstan, an American diplomat said, the Russians "had a color revolution of their own color." Russia's use of so-called soft power mirrored a long policy of American support for civil society in the former Soviet republics, under programs like the Freedom Support Act and financing for nongovernmental groups. Just five years ago that support, including United States financing for a publishing house in the Kyrgyz capital, Bishkek, which produced reports of corruption, was credited with preparing the ground for the previous Kyrgyz uprising, the so-called Tulip Revolution. Russia's newfound influence is likely to affect elections scheduled in six months to establish a permanent government in Kyrgyzstan, and it could also ripple throughout the region as the authorities in Moscow have cultivated ties with opposition figures in Georgia and Belarus.

In Kyrgyzstan, Mr. Bakiyev had been trying to play the Russians and the Americans against each other for his own benefit. He had particularly angered the Kremlin by accepting $450 million in Russian aid tacitly linked to an agreement to close the American base at Manas airport but then allowing the base to remain, renamed as a "transit center." In July, the same month the Bakiyev government concluded the base renewal agreement with the United States, Kyrgyz opposition leaders began to get audiences with leaders in Moscow, according to Aleksandr A. Knyazov, then director of a Russian-backed nongovernmental group in Bishkek, the CIS Institute. Mr. Knyazov said he brokered the meetings, which he said began with relatively unimportant members of the Russian Parliament but evolved into audiences with influential figures, whom he declined to name.

In March, Roza Otunbayeva, now the head of the interim government, traveled to Moscow to attend a conference of former Soviet political parties and to meet Sergei M. Mironov, speaker of the upper chamber of the Russian Parliament and a close ally of Prime Minister Vladimir V. Putin. According to Mr. Knyazov, she warned the Russians that popular discontent in Kyrgyzstan was exploding and that a mass protest would soon take place. While it is not clear whether she received any explicit commitments from the Russians, Moscow was already applying pressure on the Kyrgyz government. That month, Russian state television and local opposition media in Kyrgyzstan stepped up the publication of incriminating stories about the Bakiyev government, which responded by blocking access to the news Web sites Ferghana and Bely Parus and the blog site LiveJournal, and by seizing the print runs of two newspapers.
The Russian Embassy in Bishkek then issued a statement saying that it had "heard from a large number of Russian and Kyrgyz citizens who had trouble accessing Russian Internet sites because they are blocked" and that the Russian government was "concerned" about online censorship. On April 1, Russia raised tariffs for refined petroleum products exported to Kyrgyzstan, causing a spike in gasoline prices and inflation that further fanned discontent. Russia also shut down some banking transactions with Kyrgyzstan, and Russia's allies Kazakhstan and Uzbekistan tightened their borders, curtailing Kyrgyzstan's lucrative trade in smuggled Chinese consumer goods.

With these tactics gaining traction, the United States was at a loss for how to respond, according to the American diplomat in Bishkek, who spoke on the condition of anonymity. Though the negative reporting on Mr. Bakiyev dovetailed with a Russian agenda, to counter Russian influence would have required the United States to publicly support the closing of newspapers and blocking of Internet news sites. To have thrown support behind the president, no great friend of the United States anyway, would have meant "we would have been seen as aiding in the repression" of civil society and the free press that the United States had spent years and millions of dollars building, the diplomat said. By early April, the role reversal for the United States was clear when one of the leaders of the Kyrgyz opposition walked into the American Embassy and told a political officer, "The revolution begins on Wednesday." The diplomat said he replied by saying, "Really?"

On Wednesday, April 7, protests broke out around the country to protest the government's brutality and corruption, as well as the increase in utility rates. Within 24 hours, the government had fallen. But it was hardly a clean sweep for Russia, producing an interim government that includes members with close ties to Russia and the United States. Since then, both countries have actively courted the new leaders, resuming the contest for influence in this rugged, landlocked country of about five million people. The United States has offered support for the new government, which has promised to extend the lease on the American air base. Russia has offered $50 million in aid and subsidized fuel in the future.
Source: http://www.nytimes.com/2010/04/19/world/asia/19kyrgyz.html
Nord Stream Takes Shape: A Big Victory For Russia
Russian President Medvedev inaugurated the construction of the controversial undersea natural gas pipeline system Nord Stream on 9 April 2010. The geo-political importance of Nord Stream cannot be overestimated. With the construction of the pipeline, Europe and Russia will be tied to each other even more closely. Russia will get a direct link with Western Europe without transit through Eastern Europe. Russia already meets a quarter of Europe's energy needs. Nord Stream will increase European dependence on Russian natural gas further. Russia presently supplies about 140 billion cubic metre (bcm) of gas every year to Europe. Nord Stream will add up to 55 bcm per year to this capacity.

The gas will be supplied via two parallel steel pipelines of 27.5 bcm/year capacity each. The length of this under sea pipeline is 1220 km. It will begin at Vyborg in Russia near St. Petersburg, cut across the Baltic Sea (maximum depth 210 metres) and reach Greifswald in Germany. It will cost about US $12 billion to build and will be ready to deliver gas by 2012. It will be the largest underwater gas pipeline system when built. The pipeline will pass through the territorial waters and/or economic zones of Russia, Finland, Sweden, Denmark and Germany. Several side pipelines will be built in different countries to connect with the main pipeline.

The pipeline, discussions about which began in 1997, is an outcome of the strong commitment from former German Chancellor Gerhard Schroder and Vladmir Putin, the former President and current Prime Minister of Russia. Schroeder is presently the chairperson of the Shareholders' Committee. The strongest objection for the pipeline has come from Poland. In 2006, the Polish defence minister compared the agreement between Russia and Germany with the 1939 Nazi-Soviet Pact. There have also been apprehensions that the pipeline may be misused by Russia for spying purposes. Russia has dismissed these allegations as unfounded. Countries like Ukraine, Poland and Belarus stand to lose US $1 billion per year in transit fees when the pipeline is constructed.

Thirty per cent of the funding for the project will be provided from the equity holdings while the rest will be raised by various banks. Several European banks have joined the project to raise funds. Nord Stream is a truly pan-European project in which a large number of companies are joining hands. Russia's Gazprom holds 51 per cent of shares in Nord Stream AG, Germany's Wintershall and E.ON Ruhrgas hold 20 per cent each, and the Netherlands' Gasunie holds 9 per cent. These companies have wide experience in building and operating natural gas pipeline projects around the world. Some other companies are expected to join the project. The equity holding pattern will change in future as more companies join the project. Already funding to the tune of US $4 billion has been raised from 22 banks.

The project will supply Russian gas to Germany, France, Denmank, Belgium and the Netherlands. Eventually a pipeline may be built to connect the United Kingdom also. The pipeline will help Russia diversify its routes and Russia's dependence upon Ukraine for supply of gas to Europe will reduce. The recipient countries will be freed from supply disruptions caused by Russian-Ukrainian spats in the last few years. This factor alone has compelled Germany to back the pipeline project. Nord Stream will get its gas supples from Yuzhno-Russkoye gas field which has an proven gas reserves of 700 bcm and estimated reserves of one trillion bcm. The fields in the Yamal peninsula, Ob-Taz bay and Shtokman gas fields will also be added. These are some of Russia's largest gas fields.

The project will change the nature of Russian-European relations. It is hoped that energy interdependence will forge better ties between the EU and Russia. Nord Stream is crucial for Europe's energy security. Europe currently needs about 543 bcm of gas annually. This will go up to 629 bcm by 2025. Eighty one percent of this will have to be imported. Nord Stream will meet about 25 per cent of the projected growth in Europe's gas imports. No wonder the project is listed as a priority project in EU's Trans-Europe Energy Network (TEN - E).

Despite the beginning of the construction of the pipeline environmental concerns remain. The Baltic Sea is considered to be one of the most polluted seas in the world. Chemical and conventional munitions were dumped into the Baltic Sea after the two world wars. Several surveys have been carried out in the past to map the sites where such munitions may be lying. The pipeline route seeks to avoid sensitive sites. The concern is that construction activities in the sea may stir up the toxic waste in the Baltic Sea. Russia has said that the environmental impact studies done for the Nord Stream show that the pipeline is safe. Finland would not allow any construction ships to anchor in its economic zone. The pipeline project has obtained safety and environmental clearances from the concerned countries and agencies but environmental NGOs like WWF have criticised the environmental impact clearances obtained as inadequate.

Doubts have also been expressed about the economic viability of the project. Will it deliver Russian gas to European customers at an affordable price? Despite these apprehensions, Nord Stream should come as a great relief to energy starved Europe. Europe is looking for alternative non-Russian sources of energy supply as well. The Nabucco project is one such project aimed at delivering gas from Central Asia to Europe. Russia's counter to Nabucco project is the South Stream project through the Black Sea into Southern Europe. It may be noted that together Nord Stream and South Stream gas pipelines will equal the gas pipeline capacity of the Russia-Ukraine-Europe system.

Russia is no doubt an energy super power. The dependence of individual European countries on Russian gas varies from 21 per cent in the case of France and 43 per cent for Germany to 74 per cent for Austria, 79 per cent for Poland and 100 per cent in the case of Finland. This dependence is likely to continue in the foreseeable future. The Nord Stream Project will further strengthen Prime Minister Putin's vision of positioning Russia as a major power in the world.

Source:
http://www.eurasiareview.com/2010/04/nord-stream-takes-shape-big-victory-for.html
Russia, Venezuela Strengthen Economic, Political Ties
"We have talked about nuclear energy, and we're ready to start drawing up the first plan of a nuclear power plant, obviously with peaceful aims," Mr. Chavez said. "One question, why nuclear? Long term investment, very expensive," Peter DeShazo questioned the details. He's the director of the Americas program at the Center for Strategic and International Studies. "There's not a whole lot of transparency in all this, so it's pretty hard to determine really how much money is being spent, has been spent, is to be spent, what the details of all these agreements really are. None of this is all that clear," he added. In the past five years, Venezuela has purchased $4 billion of Russian arms, including fighter jets, Mi-17 helicopters and 100,000 Kalashnikov rifles. The Russian prime minister said after this trip, Venezuela will buy $5 billion more in Russian weaponry.

The United States wants to know why. "We are hard pressed to see what legitimate defense needs Venezuela has for this equipment," State Department Assistant Secretary P.J. Crowley said. Michael Shifter is president of a Washington foreign policy group. He says the world should be concerned about Venezuelan motives for all that firepower. "It has sort of a belligerent quality to it and that can lead to I think reckless conduct, that can lead to serious consequences, so I think it is a problem," Shifter said. Mr. Chavez has said the purchases are to counter U.S. influence in Latin America, especially in Colombia. But the Russian motivation is a bit different. Experts, including Mr. Putin himself, say it's mainly a commercial venture and Russia is filling a void. "If the United States does not want to sell its military equipment to other countries, and in particular Venezuela, well it's difficult for him to hear, but it's good for us, and long may it continue - as we say in Russia, there's always someone to fill a vacancy," Putin stated.

Some think Russia also wants to prove its strength, especially in America's backyard....Latin America. But the promises of more arms and agreements for space programs, oil and nuclear power come at a time when both Russia and Venezuela face monumental internal problems. "There's no electricity and no water for the people Chavez represents, the poorest people," Shifter said. "I think it's very hard to take seriously that pledge that he's going to move in that direction." Meantime, the two men are seriously reinforcing their relationship. Mr. Chavez, ended their Caracas meeting, by giving Mr. Putin the Simon Bolivar sword -- the symbol of Venezuela's independence.

Source:
http://www1.voanews.com/english/news/americas/Russia-Venezuela-Strengthen-Economic-Political-Ties-90078272.html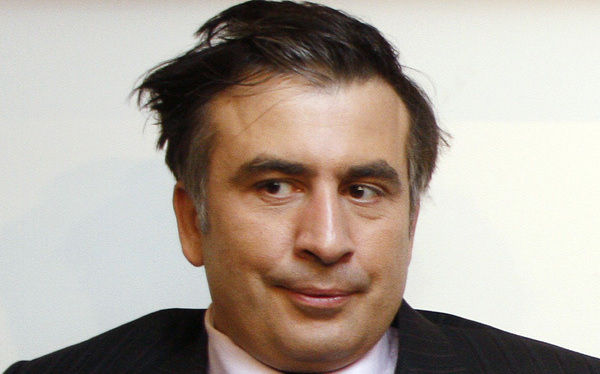 "I hear lots of talk [in the U.S.] that the Cold War is over. It might be over for America, but certainly it's not over for Vladimir Putin." So said Georgia's President Mikheil Saakashvili during a visit to our offices this week, and the news from his region bears watching (excuse the pun). On Wednesday, Russia paid off Ukraine with cheaper natural gas to extend the lease of its Black Sea fleet, which is up in 2017, for another 25 years and to keep a strategic toehold on the Crimea. The same day, Moscow announced plans to buy Mistral-class amphibious assault ships from France.
Both events sent a chill through the area, nowhere more so than across the Black Sea in Georgia, a fifth of whose territory remains under Russian occupation after the Kremlin invaded in August 2008. Russian officers have said that with the Mistral in hand they'd have conquered Georgia in half the time. Georgia also recently lost a close ally in Ukraine President Viktor Yushchenko, the leader of that country's 2004 Orange Revolution who was replaced in elections this winter by his more Russia friendly rival, Viktor Yanukovych. But the Georgian leader doesn't see Ukraine as lost. Ukraine's elites are too closely tied to the West to want to rebuild the old vassal-like relationship with Moscow, even if some Russians will think that "they're on the way back to getting what [Prime Minister] Putin always promised them, the Soviet Union empire back."
The recent events in Kyrgyzstan are another warning. Five years after that Central Asian country's Tulip Revolution, another popular uprising has ousted an autocratic and corrupt leader, Kurmanbek Bakiyev. But this time, those protests were guided and supported by Russia, which was angered by Mr. Bakiyev's decision to keep an American air base open. "Russia is not strong—yet," said Mr. Saakashvili. But Kyrgyzstan shows that "they can do things if there is perception that there is no other player in the region."
He didn't say so directly, but it's not hard to guess who he's talking about. The missing player is President Obama, who has focused his attentions on a "reset" in U.S.-Russia relations that downplays the 2008 war and Russia's slide into strongman rule at home. Fragile democracies like Georgia live in fear of such a vacuum, and they want an engaged America to help shield them from a re-assertive Kremlin.
Source:
http://online.wsj.com/article/SB10001424052748704133804575198380453011928.html?mod=WSJ_Opinion_AboveLEFTTop