The world is on edge as Russia and Western powers face off in eastern Europe and in the Middle East. The political climate throughout the region
has not been this volatile, this unpredictable since the Second World War. A continuous arc starting from eastern Europe to the southern tip of the Middle East has been turned into a boiling cauldron in recent years. Exactly a century after the onset of the First World War, humanity faces the possibility of yet another man-made calamity. And similar to factors that led humanity to the unprecedented blood-lettings of the first and second world wars, the Anglo-American-Jewish political order once again figures prominently in the current calculus.
The Anglo-American-Jewish Western alliance is in fact the primary source of problems we see throughout the world.
What humanity is facing today is a global offensive by Western powers to preserve their global hegemony.
Their ultimate goal is to contain Russia, Iran and China, because the aforementioned three, Russia in particular, pose long-term threats to their power. Their effort to undermine the growing influence of Moscow, Tehran and Beijing is essentially what has brought the world today to the precipice of a new world war. Even Westerners are beginning to understand this -
Thankfully, awareness of and resistance to Western imperialism is growing around the world. The Russian Federation, in particular, has become the front-line as well as the spearhead of the current global resistance effort against the West.
Ten years ago I began proclaiming throughout Cyberia that Russia was the long awaited messiah, the miraculously resurrected super
power that would save mankind by creating the modern foundations of a multi-polar world. For ten years I have been heralding the rise of Russia as humanity's last front against American imperialism, Globalism, Westernization, Wahhabi Islamic extremism, Zionism and pan-Turkism. Seven years ago I was ecstatic about the sudden reawakening of the Russian Bear as it angrily rampaged throughout Georgia in an attempt to salvage important remnants of its severely compromised ecosystem. But even after Georgia, even after the onset of what looked to be a new Cold War between the East and the West, I could not even begin to imagine where we are today

-
Who would have thought that Libya and Syria would fall apart like they have?
Who would have thought that Russia would almost single-handedly save Bashar Assad's government?

Who would have thought that the West would embark on a major crusade to curb growing Shiite influence in the Middle East. Who would have thought that a new, barbaric extremist group supported by the West and its allies would establish a ruthless theocratic state on Syrian and Iraqi territory? Who would have guessed that Crimea would be part of Russia once more? Who in their wildest imagination would have thought that NATO and Russian forces would be facing off in Ukraine in the twenty-first century?
What we are seeing take place in Ukraine, Syria, Iraq and Yemen currently - and the war like situation that has developed between Armenia and Azerbaijan - may one day be looked upon as the preliminary stages of a third world war.
Tension is steadily building throughout the region. If deescalation does not take place and the prevailing situation persists, the boiling cauldron is bound to explode and when it does Armenia will be in the epicenter of it.
W
e are again at this juncture in world history because we the sheeple continue to be easily manipulated and led astray by those who control global levers of manipulation. W

e are again at this juncture in world history essentially because of Western powers' desire to maintain supremacy in global affairs. We are at this juncture in world history essentially because Western powers want to maintain a certain standard-of-living at home.
The Western world is therefore doing what it has done best throughout history: Bringing order through chaos.
The order in question is of course a Western global order, also known as the One World Order. This is the political paradigm in which Western powers and their satellites dominate every aspect of global affairs. This is a world order in which the world's wealth is controlled primarily by Anglo-American-Jews; a world where the sheeple is racially mixed and speaks English; a world in which notions about God, family and country are looked down upon; a world where apostolic Christianity and European culture is demonized; a world in which homosexuality, birth control and women's liberation are promoted as a way of artificially curbing population growth; a world where everyone adopts and worships Anglo-American-Jewish values.
While some in the West (i.e. Neocons) believe this world order can best be achieved through economic warfare, armed intervention and fomenting revolutions in targeted countries, others, like veteran politicians such as Henry Kissinger, believe such a political global order should be achieved via diplomatic means and economic/financial baiting.
Regardless of the method, however, their ultimate goal is comprehensive global hegemony. Consequently, the geostrategic desire to maintain Western supremacy over the world is thus the common thread we see within most of the bloodletting around the world today.
One of the great talents of the Anglo-American-Jewish political order is their uncanny ability to meddle in the internal affairs of nations around the world. Using their massive technological, cultural, financial, economic and political influences, they are able to go to virtually any spot on earth today and exploit societal grievances, political mismanagement, old biases and ethnic hatreds.
To better understand what they do, imagine a great power coming to North America one day and exploiting domestic problems that exists inside American society. Imagine what would happen if the central government in the United States was so weak one day that a great foreign power was able to establish itself in Mexico. Imagine what would happen if a foreign power was able to recruit, organize, finance and arm separatist such as Mexicans, Muslims, Hispanics, American Indians and/or African Americans in the US against the country's WASP/Jewish establishment. Imagine what would happen if a power came to North American shores, established thousands of NGOs and propaganda outlets and began systematically making a play on the anger and emotions of the tens-of-millions of poor and disenfranchised in the US.
In such a scenario, the US would fall apart rather spectacularly. But isn't what I just described above exactly what Western powers are doing around the world?
But let's not hold our breaths waiting for any world power to come to North America's shores. Since 1812 we have been living in an Anglo-American-Jewish period in world history. This era is not about to go through any drastic changes, at least not in the near future. The aforementioned trinity therefore currently has the high ground, the initiative, the tools and the global levers to meddle, manipulate and exploit anywhere it wants. Nations resisting the political West will therefore be on the defensive for the foreseeable future.
How did we get to this juncture? The blame ultimately goes to we the sheeple because it is our materialism, our hatreds, our biases, our political illiteracy, our shortsightedness and our ignorance of the world we live in that gives them their powers. But there is hope.
While it is not nearly as powerful as the Western political order, the Russian nation today - thanks to its political acumen, natural wealth, warrior culture, deep rooted nationalism and massive nuclear arsenal - is the only political entity on earth today capable of standing in the way of the West's desire for total world domination. This is why I and many others like myself consider Russian President Vladimir Putin to be quite literally God sent. Just like when mother nature takes corrective measures to bring about order and balance in ecology, the Russian president was destined by higher, supernatural powers for his earthly task. Although they may not realize it, the Russian nation is doing God's work on earth. And this work began in earnest in 2008.
Kosovo set today's precedence
Remember Kosovo? Remember how in the spring of 1999 they used a ruthless aerial bombing campaign in Serbia to sever this historically Serbian region from Belgrade and place it essentially under Albano-Turco-Islamic rule? Now that Moscow is resorting to similar measures to correct the wrongs of history, why are Western powers shocked?
I cannot help but laugh now when I see visibly frightened Western officials talk about the dangers of "military interventionism" and the "inviolability of national borders" in reference to Russian actions in eastern Ukraine. These cowardly reptiles need to be reminded of their crimes against Vietnam, Laos, Cuba, Iraq, Lebanon, Palestine, Afghanistan, Libya and Syria. These hypocritical reptiles need to be reminded about Granada, Diego Garcia, Panama, Guantanamo Bay, Northern Ireland, Malvinas and the illegally annexed Mexican territories of south-western United States. After all, haven't these Turcophile reptiles been tolerating the Turkish occupation of northern Cyprus for the past forty years?

Haven't these Anglo-American-Jewish reptiles been tolerating the Israeli occupation of the West Banks and Gaza for the past fifty years?

Didn't these bloodthirsty reptiles create a Kurdistan out of Iraqi territory?

Didn't these despicable reptiles sow the seeds of civil war in Ukraine by funding an armed uprising against the democratically elected government in Kiev a little over a years ago? But i

f a precise date is to be placed on the start of the global mess we are in today, it would be February, 2008 -
The Western decision to grant independence to Kosovo set the precedence for events that would later take place in Abkhazia, South Ossetia, Crimea and Novorossia.

The violent, arrogant and flagrant manner in which Kosovo was removed from Serbia and placed under a Western-backed Albano-Turco-Islamic rule was the geostrategic alarm that forced the Russian Bear into action.
Prior to Kosovo's independence, international order in Eurasia was, relatively speaking, being upheld. All sides at least pretended to uphold international law. After Kosovo, all pretenses essentially ended.
Kosovo made it starkly apparent to Russian policymakers that the Anglo-American-Jewish world order had to be challenged wherever and whenever possible. Merely six months after the proclamation of Kosovo's independence, the Russian Bear stood before a historic opportunity to do just that. In a direct challenge to the Anglo-American-Jewish alliance, Russia took the opportunity presented by the Western-backed Georgian President Saakashvili's aggression against South Ossetia by sending tank armies into Georgia to liberate both South Ossetia and Abkhazia. February, 2008 was the historic moment when the Russian Bear awoke. The summer of 2008 was a historic turning point, a pivotal time that may one day be looked upon as the time in history when Western global hegemony began its decline.
A final brief note on Kosovo: Albanians, like their European counterparts Bulgarians, Rumanians, Bosnians, Hungarians, Cypriots and Greeks have proven once more that being in the Western political/economic orbit is in no way a panacea to socioeconomic problems and may in fact be detrimental to national development -
Nevertheless, the path we are on today was paved during the years when Western powers began taking advantage of a weak, post-Soviet Russia by redrawing the borders of eastern Europe and the Middle East. Western powers thus sowed the seeds of today's turmoil. Let's hope that Mother Russia is able to correct the wrongs of history. More importantly, let's hope for multipolarity in international affairs in the future. Until we there, however, there will be many hurdles along the way because Western powers will not easily give up their global hegemony.
Winter offensive in Novorossia
Unless their destructive political policies around the world begin hurting them at home, they will continue with their destructive political policies around the world. As long as the threat of war is on their enemy's border and not theirs, they will continue their aggression around the world. Unbeknownst to many, several weeks ago American officials set the stage for arms deliveries to Ukraine -
If Washington goes ahead and begins providing lethal weaponry to the junta in Kiev, it will be seen as a declaration of war against Russia. If this happens we will be in uncharted territory. Unless sober minds come forward to change the current political calculus prevailing in Washington, we will be steadily heading towards a major international configuration
.
In the meanwhile, however, some of the wrongs of history are currently being systematically corrected by Russian-backed militants.
Russian-backed fighters of Novorossia were recently on a brilliantly executed winter offensive. The Western-backed junta's military has suffered yet another major defeat. A strategically located airport in Donetsk and a strategic rail hub at
Debaltsevo

have been liberated as a result, the strategic port city if Mariupol may be next. All indicators suggest that 2015 may prove disastrous for the chocolate king. European powers are incapable of helping Kiev. Western powers are incapable of helping Kiev. The sociopolitical climate in Kiev is slowly reaching dangerous levels. We may even seen another Maidan uprising before this year is over.
Moscow's war effort in Novorossia was slow and sloppy in the beginning. But what a brilliant display of warcraft it has been since. I can't properly express how impressed I am at how well Moscow has been orchestrating its proxy war in eastern Ukraine. The way they have maneuvered between diplomacy and covert war fighting has been masterful to say the least. They have also been very effective, surprisingly effective, in the information war.
Their leader, Alexander Zakharchenko, has been nothing less than amazing. The man, who was recently wounded in combat, is one of those natural born leaders that appear almost out of nowhere in times of great travail.
Russians have once again risen to the occasion. Slavs, men and women alike, Russians in particular, are indeed a warrior breed within the human ecology. Whereas other nations need either cutting edge war fighting technology (westerners), fanaticism (Muslims), racist indoctrination (Jews) or the threat of annihilation (Armenians) to get their people to fight, Slavs are naturally, organically ready for war; all they seem to require is a steady supply of cigarets and vodka. As long as Russia keeps producing such men and women, the Russian nation will never be defeated. As long as Moscow can keep "Western values" out of Russian society, Russia will continue giving birth to such warriors. If I had to go to war I can't think of a better people to go to war with. It would be wise for Armenians to form a confederation with these people. Knowing the south Caucasus, we will sooner-or-later need their assistance -


With Moscow's rebels on a steady march in south-eastern Ukraine, Western powers are in a serious bind. Moscow has outmaneuvered them in every regard.
Moscow now has Western powers in a serious predicament. If the West doesn't militarily help Kiev, more Ukrainian territory will be lost in the east. If they do help Kiev, Moscow will increase the volume and quality of its military assistance to the rebels and more Ukrainian territory will be lost in the east - perhaps at a faster pace. If Western powers don't help the junta in Kiev in any significant way, they run the risk of looking impotent, worthless and backstabbing, much more so than in the aftermath of the 2008 war in Georgia. There is yet another aspect to this political calculus: If Western powers begin providing Kiev with advanced weaponry, not only will they face losing more Ukrainian territory in a Russian backlash, they will also face the possibility of advanced Russian arms going to Iran and Hezbollah.
One of Washington's gravest fears is to see Moscow providing sophisticated arms to Iran and Hezbollah. Western powers know that once they cross their limits in Ukraine (and Syria) Moscow is more than willing to provide Iran and Hezbollah with very lethal weaponry. Moscow hasn't done so thus far precisely because it has wanted to keep this option as a viable leverage over the West. Armed with modern ballistic missiles, anti-aircraft missile systems, anti-ship missiles and anti-tank rockets, Iran and Hezbollah will be a formidable force in the Middle East for the foreseeable future. This is a nightmare scenario not only for Washington but also for London, Tel Aviv, Riyadh and Ankara.
So, will the West risk such a thing by providing lethal weaponry to Kiev, especially knowing that such aid will most probably not change the course of events on the ground in eastern Ukraine? And as noted above, not providing arms to Kiev runs the risk of making Western powers look backstabbing, impotent and unreliable. This is the dilemma the West faces. Sucks to be Uncle Sam. The
unenviable position Washington has gotten itself into in Ukraine was best expressed recently by the warmongering war criminal, John McCain.
Nonetheless, I have no doubt that additional territories will be systematically liberated, especially now that the infamous tie-eating dictator, Saakashvili is advising Porochenko. But, unlike what Moscow did in Crimea, this time around, I do not think it will outright annex any of the liberated territories. In other words, Karabakhization of Novorossia is what's being foreseen by Russian officials. Similar to how the political status quo in Nagorno Karabakh is used by Moscow to keep leverage over both Yerevan and Baku, Moscow will be using it's influence in Novorossia as a leverage over Kiev, NATO and eastern Ukraine. Moreover, and perhaps more importantly, the pro-Russian insurgency in Novorossia effectively takes Crimea out of any discussions. Notice that there has been very little talk in the West about Crimea's historic reunification with Mother Russia. As pro-Russian separatists grow in strength in Novorossia, Crimea will become a very distant memory for Kiev as well. It should be pointed out that

Russia's successful annexation of the strategically important peninsula alone, so historic in its scope and brilliant in its execution, is ultimately why the Western-instigated crisis in the Ukraine will be a Russian victory - regardless of what happens in Kiev going forward.
With that said, it is obvious that Moscow would like to - one way or the other - turn Ukraine into a dependency and eventually bring Kiev into a pact with Russia. But I strongly feel that regardless of what happens in Kiev, Novorossia, like Nagorno Karabakh, will henceforth be defacto part of Russia. Novorossia's ties with Moscow will be very close even if the region eventually becomes a semi-autonomous, federal province within Ukraine. From a Russian perspective, it would be very foolish if Moscow surrenders Novorossia to Ukraine - even if a pro-Russian government comes into power in Kiev. I do not think Moscow will give up its hard won ties in the region for any reason. I do not think Moscow will repeat the mistake of the Soviets. Nevertheless, in the short to midterm, Novorossia will be de facto part of Russia and the rest of Ukraine will be sort of a no man's land, a buffer zone between Russia and NATO.
If the West's strategic objective was to sever Ukraine away from Moscow and place it in the EU or NATO, it has been a miserable failure.
If, however, the West's objective was to sow divisions between Europeans and Russians, then it's been somewhat of a victory. But such a victory will prove to be a short-lived one because Europeans are increasingly realizing that the current crisis in the Ukraine was instigated by Anglo-American-Jews and is thus against European interests. Europeans understand that the political West is seeking more control over Europe through this crisis. As a countermeasure to Western designs, Russian officials have been doing their best to keep relations with European powers cordial and healthy. This soft approach by Moscow will pay dividend in the future as more-and-more Europeans, Germans and French in particular, turn against Western powers.
The key for Moscow here therefore is to continue presenting the negative impact that the crisis in Ukraine is having on the rest of Europe as a consequence of Western aggression and duplicity. Moscow's Russia Today news agency is doing an excellent job in this regard. Moscow needs to place more emphasis on the information war currently taking place. Moscow will have the clear advantage in this regard because to has the truth behind it. After all, the artificially created crisis in Ukraine was a Western operation to curb growing Russian influence in Europe. The current mess in the region was therefore not in Russia's or Europe's interest.
For historical reference, the following are materials foretelling the crisis in Ukraine many years ago -
All in all, Uncle Sam has gotten itself stuck in some deep shit and nonconforming nations such as China, India, Serbia, Hungary, Greece, Armenia, Cyprus and Egypt are making it sink deeper and deeper into it. The troubling part here, however, is that when Uncle Sam is in deep shit - thanks to the far reaching tentacles of Westernization and Globalism - humanity also faces the risk of getting dragged into deep shit as well. And when the proverbial shit hits the fan, Armenia will be in the epicenter of it all.

Armenia in the epicenter


Our tiny, landlocked and impoverished homeland is surrounded by predatory animals in one of the most hostile ecosystems on earth.

The south Caucasus is merely one bad event away from reverting back to being a Turkic/Islamic cesspool.

Western machinations in the region has created a climate where such a scenario is very possible today. Needless to say, Russia (and to a lesser extent Iran) is Armenia's only deterrence factor in the south Caucasus. The long-term health and well-being of the Russian nation is thus crucially important for Armenians. The danger that the region faces today is the reason why Moscow has been signalling for the past few years that it will not hesitate to smash through Georgia to link-up with its strategically located 102nd military base in Armenia in the event of a major war in the region. The following is the most recent Russian warning as covered by John Hughes' CIA-sponsored ArmeniaNow propaganda outlet -
I ask the Armenian reader to once more t

hink of the "Caucasian table" where Turks, Georgians, Azeris, Persians, Wahhabi Islamists, Russians, Western oil interests and Armenians sit around and discuss regional matters. Think of this table without its Russian participant. In other words, think of how Armenia would have fared in the geopolitical climate of the region today had a handful of men, primarily the Karabakh clan, not been wise enough to keep Armenia firmly within the Russian orbit and allow the stationing of Russian troops on Armenian soil. Armenia has not suffered the fate of Cyprus, Serbia, Georgia, Syria or Ukraine only because of Russian boots on the ground in Armenia. Speaking of Syria, we may be nearing the end of the four year old nightmare.

The final chapter in Syria
The following is the link to an interview I saw a couple of months ago on Farid Zakaria's GPS show on CNN. The whole thing looked/felt/sounded like a rehearsed infomercial, not much unlike much of the news reporting we see all across the US these days. The topic discussed, however, was very serious.

It is my opinion that they are in the process of finalizing the final chapter on the nation formerly known as Syria

. With that in mind, watch Farid's interview with Professor Joshua Landis (who according to Farid is the "top Syria scholar in the US") very carefully and try to read between the lines of what's being said -
Is backing Syria rebels a mistake?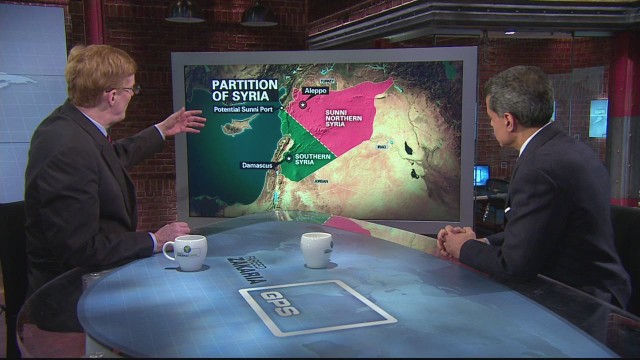 The following are revealing excerpts from the above interview that tells it all -
"The map of 1919 which the British and French drew was wrong. [The new map of a partitioned Syria and Iraq] is the map that reflects the realities of sectarianism and is possibly more stable... [The state that ISIS has created stretching] from the edges of Baghdad all the way to Aleppo today is a Sunni state and it's already emerged. And what America is doing by bombing it is trying to destroy this state that is there and it is going to be a very hard thing to do... Accept reality, accept that state but try to get better rulers for it, not ISIS."

The West was never serious about fully supporting Syria's homegrown/independently raised anti-Assad rebel factions simply because they were deemed unreliable (i.e. they are not controlled by the West or its close allies). The whole agenda in Syria from day one has been about partitioning the nation and forming a new Western-backed Sunni state in its territory as a counterbalance to growing Shiite, Iranian and Russian power in the region. This task was trusted to Al Qaeda and ISIS, not the Syrian rebels.

As I have been saying from day one: ISIS is the rabid dog they set loose in Iraq and Syria

.

Now that ISIS has managed to carve out a Sunni state between Damascus and Baghdad, it's time to slowly put the dog back into its cage and take control over the territory

. Although I am not surprised, it is nevertheless very interesting that
Professor Landis -

who, allow me remind the reader, is "the
top Syria scholar in the US" - suggests that

Washington wants Turkey to act as the guarantor of the new Sunni state being formed in Syria by having Ankara put in place there a "good government" so that the US can thereafter "pour money into [its] development".

I have pointed all this out in previous blog commentaries, but I thought it would be better if the reader heard it right from the source. And regarding the source: It is noteworthy that the Pakistani native, Farid Zakaria is one of the Council for Foreign Relation's many high paid lapdogs working throughout the Anglo-America-Jewish world's news/propaganda outlets. Individuals like Joshua Landis, Farid Zakaria, Wolf Blitzer, Anderson Cooper, Christiane Amanpour, etc., are not journalists in the traditional sense, they cogs in the imperial war machine. Their task is to spread misinformation and deceit. I would go as far as saying, they are highly dangerous combatants.
Recent events involving Jordan is in my opinion an integral part of the final chapter in Syria. I do not think the Jordanian pilot was burned alive. I personally think the whole thing, like the beheadings of Westerners before it, was faked for psy-ops value. Even the timing of the announcement of the pilot's death, which came while Jordan's king was in Washington, was very suspicious. But whether the pilot died or not is really not the issue here for he may very well have been killed. What's important to understand here is that as with all ISIS acts, the purpose of his burning was to, again, "shock and awe" the public into compliance. There are carefully preparing their field of play. What's more poignant and revealing is the political reaction that came out of Amman and Washington to the alleged immolation. The spontaneous anti-ISIS protests in Amman (mostly by military age men) looked anything but spontaneous. The official Jordanian reaction felt very orchestrated. Jordan's American style war fever and the "tough" rhetoric coming out of Amman seems formulated to in fact appeal to Western sentiments. I mean stupid crap like this -
ISIS is the monster they created and the terrible carnage we are seeing in Syria and Iraq is the by-product of the Western world's imperial aspirations in the Middle East. The political West and their Jewish, Turkish, Saudi Arabian and Qatari friends are in fact responsible for the genocide of Yezdis, Christians and Alewites and a series of other crimes against humanity throughout Syria and Iraq.

As they are dissecting the Iranian/Shiite Arc of influence in the region, they are also creating a north-south Sunni axis between Turkey and Saudi Arabia. Besides the Western world's obvious geostrategic factors, besides the Zionist factors at play, the region's all-important energy factor also plays prominently into all this. ISIS was therefore meant to "shock and awe" the sheeple into backing an eventual ground invasion of Syria by Western or Western-backed forces. Their geostrategic agenda is to create a swath of Western-Saudi backed Sunni state between Damascus and Baghdad. Since the beginning of the Syrian civil war, Jordan, along with Turkey, was a strategic staging area for the anti-Assad war effort.

With Erdogan's increasingly belligerent behavior not to mention his self-serving neo-Ottoman fantasies pissing-off policymakers in Washington and Tel Aviv, it now seems as if the Anglo-Arab king of Jordan has been chosen the lead the Sunni war effort in Syria. If it all pans out, I think we will eventually see an invasion of regions in Syria that are currently occupied by ISIS by Western-backed Arab forces. It should also be mentioned that all this may be coordinated with Assad's government. I suspect that a final deal has been reached or is in the process of being reached with Bashar Assad. I think Syria's final partition has been decided by all powers involved in the civil war, including Russia and Iran. I think that in time a new Western-backed Sunni state will be created within the former territories of Syria and Iraq.

Ultimately, the four year old Syrian tragedy will prove to be a stalemate. There will not be any clear winners. Western/Israeli/Saudi/Turkish interests were not able to defeat Shiite-backed Alewites and the Hezbollah; Shiite-Alewite interests were not able to create a continuous link from Lebanon to Iran. With that said, going forward, Turkey and Israel will be the wild cards in the geopolitical formulation process. Ankara still wants a final say in how Syria will look after the war ends. Ankara still wants leverage over Iraqi Kurds. Israel, for its part, still wants to see Hezbollah defeated or disarmed and it still wants to stop Tehran from acquiring nuclear weapons capability. Therefore, Turkish and Israeli actions will remain unpredictable. Israeli belligerence and nonconformity is already being felt in Washington.
New year assault against Armenia
The new year started off with a series of major assaults against the Armenian state: A rapid

escalation of violence along Armenia's border with Azerbaijan has brought the nation to a near war-like situation; a Russian soldier inexplicably murdered an entire family of seven in the Armenian city of Gyumri causing serious tensions between Moscow and Yerevan;
an extremist group known as Founding Parliament has increased

the intensity of its effort to incite a revolution in Armenia and has more recently attempted to embroil Artsakh as well; Armenia's ruling political party had an unexpected but a serious falling out with the nation's second most powerful political party; and Victoria "Fuck the EU" Nuland and was just recently in Armenia to give out cookies.
Is a Maidan being planned for Armenia this year? I personally think so, and I am not the only one.
Former Ronald Reagan official also thinks so. Please see the following interview with Paul Craig Roberts translated into Armenian and Russian -
Too many potentially explosive incidents are taking place almost simultaneously. These things don't happen by chance, especially not in a place like the south Caucasus. This is a multi-pronged assault against the Armenian state. There are dark forces trying to sabotage Armenia's Eurasian Economic Union (EEU) membership by attempting to drive a wedge between Yerevan and Moscow. There are dark forces trying to drive a wedge between Armenia and Artsakh. There are dark forces trying to incite a Ukraine-like uprising in Armenia. There are dark forces trying to divert Armenian attention from the commemoration of the 100th anniversary of the Armenian Genocide.
They successfully set fires to Syria and Ukraine. Predictably, it's Armenia's turn.
Armenians are looked upon as a gullible, restless and easily manipulated sheeple. A Ukraine-style uprising is definitely in the works for Armenia. But, will it succeed?
I personally do not think so. That proverbial train left the station many years ago. Although we Armenians have more than our share of easily manipulated idiots who are more than willing to destroy their homeland in their blind pursuit of Western fairytales, Western-sponsored color revolutions have not been able to find fertile ground in Armenia. The Armenian on the street instinctually understands the paramount importance of Armenia's alliance with Russia.
Despite Yerevan's flirtations with the West, the country's powerful "Karabakh clan" remains staunchly pro-Russian. Moreover,

Armenia's Russian-backed security services are very capable and perform their tasks very efficiently.
Armenia is bound to have sociopolitical unrest and periodic strife, but a major revolution is all but ruled out.
The first such attempt by Levon Petrosian and his gang in 2008 failed miserably. The second such attempt by Raffi Hovanissian in 2013 was also a total failure. They are now placing hope on a new breed of activists - very small in number but very vocal and extremist in demeanor - to push forward their agenda in the country. Founding Parliament (formerly known as Pre-Parliament) extremists seem to have been tasked with spearheading the internal assault against Armenia's statehood. As outrageous as it may sound, Founding Parliament extremists are promising to raise a civilian militia and topple the ruling "regime" by the centennial of the Armenian Genocide. This irrationality and destructive behavior is essentially the by-product of Western funding. We see Founding Parliament extremists trying to do in Armenia what was and is currently being done in places such as Venezuela, Serbia, Libya, Egypt, Syria and Ukraine.
They are exploiting the country's growing pains and Yerevan's incompetence (i.e. appeasement towards Western powers) in an attempt to sow sociopolitical unrest in the country.
After a few failed attempts to capture the public's attention, Founding Parliament extremists finally managed to make headlines on January, 31 when they took their traveling circus to Artsakh -
In a nutshell, Founding Parliament gathered a large convoy of motor vehicles and traveled to Artsakh in an attempt to recruit activists in the area for their planned revolution, of course set to take place on the one hundred anniversary of the Armenian Genocide on April 24, 2015. Their operation did not get far. Once at the border with Artsakh, they got a nasty surprise from the authorities.
These people are truly a strange gaggle of weirdos and Western mercenaries. Although they love to be called Armenian patriots, their extremist political agenda is glaringly and dangerously anti-Armenian in nature. How patriotic is it to topple the Armenian government by the use of arms, especially at a time like this? How intelligent is it to attempt to severe Armenia's ties with Russia, especially at a time like this? How patriotic or intelligent is it to try to do all this on the centennial of the Armenian Genocide?!
The only agenda Founding Parliament freaks are pushing forward in Armenia are the ones formulated in Washington and Ankara.

These fatalistic freaks may be patriots, but they are not Armenian patriots. These extremist freaks seem hellbent on having Armenians repeat the fatal mistakes of Georgians and Ukrainians for their financial masters in the West.
In fact, t
heir
previous name - Pre-Parliament - and political methodology actually reminds me of the Bolshevik movement's early beginnings.
Over one hundred years ago, Western/Jewish funded Marxist activists operating out of Germany, Britain, France and the US began traveling to the Russian Empire to spread their ideological "enlightenment". These activists who would later become known as Bolsheviks would travel from village to village, from town to town to spread what essentially was the time period's Western values (fairytales about equality, land reform, workers rights, atheism, international brotherhood, etc). The geopolitical goal of their agenda, however, was to strike a fatal blow to the already weakened Russian Empire. The poor living conditions of the peasantry throughout the region was the opportunity they exploited. The bait used was promises of justice, land rights and better working and living conditions. A bright future was promised to all - if only the Russian Czar could be toppled. It was these Western funded extremists with utopian slogans that managed to rise to prominence in the chaotic backdrop of the First World War. It was these champions of the downtrodden and the working class that become some of history's most bloodthirsty murderers. It was these advocates of the common man that were ultimately responsible for the deaths of many millions of people. It was these champions of atheism and "international brotherhood" that created conditions that allowed the genocide of Ottoman Armenians to take place.
Today, Bolsheviks are back, but this time under the guise of Globalism, Westernization, Liberalism and Democracy. And just like yesterday, today's Bolsheviks are once again funded by Western Jews and they are once more collaborating with Western imperialists.
We see their ilk throughout Armenia's ideologically empty and morally bankrupt political opposition. The following link is to an Azeri news article about one of Armenia's typical opposition characters -
They probably do not realize it, but in spirit and demeanor, Founding Parliament is the reincarnation of Bolshevik extremists.
They probably do not realize it, but Founding Parliament is pushing forward a Turco-Western agenda in Armenia.

They probably do not realize it, but Founding Parliament extremists
are the West's cannon-fodder. Eventually, one of the group's activists may even get assassinated by their Western handlers as a provocation against Yerevan.
Taking into consideration the assassination attempt on Paruyr Hayrikian a couple of years ago and the recent successful assassination of Boris Nemtsov, trust me, this is not a farfetched theory. People like Hayrikian and Nemtsov are more valuable to their Western masters dead than alive. Nevertheless, Founding Parliament's latest political stunt is particularly alarming because this is the first time any political opposition group has made a direct play on Artsakh. Although Levon Petrosian's gang was responsible for first sowing anti-Karabakhtsi sentiments in Armenian society, Founding Parliament has become the first to physically pull Artsakh in the muck-and-mire of their political agenda.
Regarding what happened on January 31: Founding Parliament extremists should not have tried to draw Artsakh into their Neo-Bolshevik nonsense, especially at a time like this when the region is in a virtual state of war.
Founding Parliament

extremists should not have taken their women and children with them, especially after they were told that their activities were not wanted in Artsakh. With that said, however, I also think that Artsakh police may have somewhat overreacted.
I know it's the south Caucasus. I understand we are talking about Armenians. But t

he region's law enforcement bodies could have acted more professional by setting up a roadblock to stop
Founding Parliament

's traveling circus. They could have then ordered
Founding Parliament

's traveling circus to return back to Armenia.
Founding Parliament

clowns that did not obey orders could have been arrested.
Founding Parliament

clowns that attempted to resist arrest could have then - and only then - been roughed up. In situations like this, when there are no laws being flagrantly broken, I do not condone police violence. This did not have to happen this way. The only winners in this incident were the Turks and Azeris watching from the sidelines. With that said, I primarily blame incompetent politicians in Yerevan - and their "complimentary politics" which has allowed Western activists in Armenia a free hand - for allowing things to get out of control like this. With that said, I will not place any blame on Artsakh authorities for anything simply because the territory is in a state of war and this is not time for Founding Parliament's nonsense. It was Yerevan's job to stop the motorcade from reaching Artsakh.
One last thing: Jirayr Sefilian's time in Armenia has long expired. What gives the people the stupid idea that just because someone is good on the battlefield will be good as a politician? If Sefilian truly wanted to contribute to Armenia's security and development, he should have remained within the ranks of the military instead of surrounding himself with dubious characters such as Igor Muradyan and Gegham Julfajyan. Jirayr Sefilian is no longer serving Armenian interests. In fact, he hasn't done so in twenty years. As a Middle Eastern Armenian of Cilician decent, I call on Armenian officials to hang a shiny medal around Sefilian's neck, thank him for his service to the motherland twenty years ago, then politely place him, his wife and his child on the very next flight to Beirut and say bye-bye.
The arm wrestler that wanted to be king
What Armenia's needs is a sociopolitical evolution, not a Western-sponsored revolution. With the region reaching a boiling point, this is the time to rally around the Armenian state. This is not the time and the south Caucasus is not the place for Western inspired sociopolitical experiments in Armenia.
This is not the time for bicker over petty domestic matters. This is not the time for power plays on the Armenian throne. But if that's what Western interests want, Armenia's self-destructive peasantry will make sure that is what they will get. Enter the arm wrestler that wanted to be king.
In a quintessential Armenian version of the Game of Thrones,
Gagik Tsarukyan (aka Dodi Gago), the

arm wrestler/sex offender turned billionaire businessman recently made a serious attempt on the Armenian presidential seat. Prior to this, Tsarukyan's political party, Prosperous Armenia (Arm: Բարգավաճ Հայաստան կուսակցություն) had what could only be described as an interesting relationship with the country's ruling party, the Republicans (Arm:
Հայաստանի Հանրապետական Կուսակցություն

). At times Tsarukyan's
political party l

ooked as if it's playing the role of a controlled opposition (i.e. collaborating with the ruling administration), at other times it looked as if it was making a serious play on power. I do not know how sincere Tsarukyan's most recent attempt was but this was not the first time he made an attempt on the Armenian throne.

Back in 2007, Tsarukyan was also a contender in the presidential race in Armenia. As with all political competitions, he soon began badmouthing his main presidential rival, Serj Sargsyan. However, Tsarukyan didn't stop merely there, he went a step further in his rhetoric. He began talking negatively about Armenia's relationship with Russia. On April 12, 2007 it was reported that two small bombs exploded in two of Tsarukyan's political offices. Not much else was said about the extraordinary incident by the news press in Armenia. The following inconspicuous commentary about the incidents in question was written by the British agent/rights activist, Onnik Krikorian -

Merely days after the incident, it was said that Tsarukyan had taken a previously unplanned trip to Moscow. Nothing was said about why he went or with whom he met while he was there. However, after Tsarukyan returned to Armenia from his short stay in Moscow, he seemed to be a new man. He quietly dropped out of the presidential race and began complimenting Armenia's relationship with Russia. In an interview with a Russian news agency on April 18, 2007, Tsarukyan commented that - "we will develop 90 percent of our relations with Russia and 10 percent with Europe and others" -
In 2011, Tsarukyan's political party was back in the presidential race. With American agent Vartan Oskanyan at his side back then, Tsarukyan seemed to have secured Western support. But, being the shrewd businessman that he is, he was not about to risk the destruction of any more of his political offices. He therefore was smart enough to seek President Putin's blessing as well. His efforts ultimately proved futile.
Fast forward to today:

For reasons that can as of now only be explained by speculation, Tsarukyan just made his third and by-far the most blatant attempt on the presidential seat in Armenia. Was Tsarukyan recruited into the Western agenda to topple the Armenian government? Time will tell. But Tsarukyan's second largest political party in Armenia brought the country to the brink of a major political crisis. A disaster, however, was averted at the last minute. Similar to what had happened in the past, Tsarukyan seems to have been summoned to Moscow and set straight. After bringing the country to the brink of yet another political disaster, Tsarukyan proved smart enough or was frightened enough to once more take a step back -
This latest Tsarukyan retreat seems to have been the last straw for Vartan Oskanian. I guess it's time for Uncle Sam's parasites in Armenia to look for another accommodating host. Incidentally, after Raffi Hovanissian's failed attempt on the Armenian throne, he also traveled to Moscow to have "several good meetings" with Russian officials. Levon Petrosian is also said to have done the same during his failed attempts on the Armenian throne.

Nevertheless, the recent spat between Tsarukyan's

political party and the Republican party is a symbol of how low modern Armenian civilization has fallen. These characters, these tactless chobans-in-Armani-suites and Western mercenaries are unfortunately an accurate reflection of the nature of the modern Armenian. With that said, however, it should also be said that the current leadership headed by President Sargsyan is by-far the lesser of all evils currently waiting on the political sidelines in Yerevan to take advantage of any sociopolitical unrest. It is the realization that those waiting on the political sidelines of Yerevan are those who serve Western/Turkish agenda in Armenia is the reason why I remain a reluctant supporter of the "regime".




How I wish or Armenians to put aside their arrogance, jealousy, selfishness and political illiteracy and begin understanding and appreciating what it means to have a state. Our people's shortsightedness, self-righteousness and political ignorance is becoming a serious problem for our homeland. The aforementioned problem that we suffer from is a pan-national one. In other words, the Armenian Diaspora, particularly the Western Diaspora, is not immune to shortsightedness and political illiteracy.


Dubious voices warning about Russian betrayals


Russian-Armenian relations has historically been based on very firm geostrategic foundations. This is why those who try to cast a dark shadow on Yerevan's alliance with Moscow only manage to make themselves look stupid. But try, they do. With political tensions in Armenia rising to new heights, there are dubious voices once more warning Armenians about Russian "betrayals" -

Once again, like hyenas sensing a weakened pray, Russophobes are attempting to exploit flaws within Armenia's relationship with Russia. Once again, people who normally spend their free time wondering about what blackman will Kim Kardashian be sleeping with next are trying to engage in "political analysis". The author or of the above article wants American-Armenians to believe that Russia is "betraying" Armenia - at a time when higher powers are trying to drive a wedge between Yerevan and Moscow, at a time when Armenia desperately needs Russian support for survival. How smart or responsible is that? Had the stakes not be so high, I would normally ignore our idiots. But the stakes are such that any wrong step by Yerevan may prove fatal for the Armenian state. My humble suggestion for American-Armenians is to mind their own damn business... which is to worry about their comatose, near-dead community that has turned into a dangerous catalyst for Western political agendas inside Armenia.

The above article, however, gives me an opportunity to further address this topic once more.




Those who seek to drive a wedge between Russia and Armenia have developed what can be described as three silly slogans: "Czarist Russia wanted Armenia without Armenians", "Russians gave Armenian lands to Turks" and "Russia betrays Armenia by selling weapons to Azerbaijan". It does not matter whether those who disseminate such dark fairytales do so consciously or subconsciously. What matters is that what they do is psy-ops who's purpose is to make a play on the sentiments and emotions of the easily manipulated sheeple. In other words, the intent is to subtly and systematically sow anti-Russian sentiments within Armenian society.

The first slogan about Czarist Russia (essentially a Dashnaktsakan fairytale from a time period when Armenian revolutionaries were foolishly rebelling against a government that was actually supporting their struggle in the Ottoman Empire) is too ridiculous to respond to other than by simply stating: It's precisely because of Czarist Russia that an Armenia came into existence, it's precisely because of a Czarist Russia that Armenian nationalism came into existence.

None of our deaf, dumb and blind Russophobes are capable of naming one actual thing that Russians, as a nation, have deliberately done against Armenians.

Historically, not a single square millimeter of Armenian territory has ever been gifted to Turks by Russians. The party guilty of relinquishing Armenian territories to Turks and Azeris was the Western/Jewish led and financed Bolshevik government that had come to power in 1917 by destroying the Russian Empire from within. Bolsheviks represented Russia at the time as much as ISIS represents Syria today. Bolshevism was in fact much more destructive to Russia than to Armenia. Bolshevism through the 1920s was almost exclusively a none-Russian political system. Therefore, blaming Russians for the evils of Bolshevism is like blaming the murder victim for the actions of the murderer. Those to hang Bolshevik crimes on Russian necks are either imbeciles or agents of the Anglo-American-Jewish political order.

Armenia lives today as a nation-state in the south Caucasus largely thanks to the geopolitical factor created by Russia's presence in the region during the past two hundred years. Had Russia not come down to the south Caucasus in the early 19th century - and stayed - all of us, including our Russophobes and proud nationalists, would still be herding goats or making donkey saddles somewhere in eastern Turkey or northern Iran.




Regarding Russian arms to Baku: There is something Armenians generally speaking have a very-very hard time understanding and it's called realpolitik. It does not matter how wealthy or how educated an Armenian is, when it comes to political matters, Armenians act like troubled children.

I personally think this is a serious matter that has its roots in genetics (i.e. breeding). An Armenian can be brilliant in science, medicine, literature, art, business, sports, etc. But when it comes to politics, the Armenian is a self-destructive peasant regardless of his or her social status. That's why it's common in Armenian circles now to hear nonsense like - "If they are our friends who do they sell weapons to our enemies?!" Shouldn't children be asking stupid questions like this? Political ignorance and the lack of rational/objective thought in politics is so pervasive in Armenian society that there is actually a word for describing politically ignorant Armenians engaging in political analysis: It's called

կոշկակարներ

ի

քաղաքականութ

ի

ւն. Roughly translated into English it means the political reasoning of tradesmen. In other words: Idiots trying to make sense of stuff that is well above their heads. And its not only Armenians. Sensing opportunity, like the smut-peddlers that they are, Western financed propaganda agencies are also enthusiastically exploiting the matter of Russian arms sales to Azerbaijan by making a play on Armenian sentiments -
So, once more, allow me to explain Russian weapons sales to Azerbaijan:
While we all know that Russia and Armenia are locked in a genuine strategic alliance, we must also realize that Russia is doing its best to also lure Baku into its political orbit. This is somewhat similar to how Washington tries to keep its influence over Turks and Greeks and Israelis and Arabs by selling the conflicted parties US made weaponry. With that said, Russian officials realize that they do not allow the sale of Russian weaponry to Baku there are nations like US, Britain, Ukraine, Belarus, China, Pakistan, Turkey and Israel that would. So, from a Russian perspective, why not make money at the same time create leverage over Baku? At the end of the day, does it really matter where the weaponry Azerbaijan uses are made? Does it really matter where the bullet that killed a young Armenian soldier was made? No, it does not. The bullet or bomb are not the problem. The problem is how such weapons are used by governments. Azeris have the luxury - the petrodollars - to purchase whatever they want from whomever they want. We Armenians on the other hand don't have the money for modern arms, we are therefore being given by Russia whatever arms we need to counter Azeri aggression. Can our Russophobic idiots at least say thank you? We also know that Armenia has a tiny military (so tiny that yearly recruitment quotas aren't even being met). By covering the entire length of Armenia's vulnerable border with Turkey, Russia is giving Armenia the ability to concentrate its meager resources on its more manageable border with Azerbaijan. Can our Russophobic idiots at least say thank you?
The reality that is somehow escaping most Armenians today is this: Even in ideal circumstances, Armenia would NOT be able to defend its borders against Turks and

Azeris

without massive assistance from Russia. Moreover, there is another political angle to Russian arms to

Baku

: By supplying arms to

Baku

and

Yerevan

, Moscow is making sure to keep Azerbaijan and Armenia dependent on Russia. This is expected. This is logical. As we have seen recently, Russia's diplomatic abilities and statecraft are second-to-none. Of course they will exploit the situation. Russians also know that starving Armenians are easily bought. Russians know well that Armenia's political scene is saturated by Western mercenaries. Russians also know that Armenia is allied to Russia today primarily because of the "

Karabakh

clan" in

Yerevan

. Russians are also upset that Yerevan is stubbornly continuing its counterproductive flirtations with EU, NATO and Washington. So, ask yourselves: Why should Russia trust Armenians? Well, is there trust in politics to begin with? Therefore, Russian arms to

Baku

is also a way for Moscow to put pressure on a

Yerevan

that has been oscillating between East and West for the past twenty-five years.
It should also be pointed out that Moscow is very serious about maintaining direct control over the situating in Artsakh because of the great geostrategic value Artsakh

(similar to Abkhazia and South Ossetia)

brings to the political table. As we saw back in 1999, the current status quo in Artsakh is something Moscow will maintain at all costs - even if that means spilling blood. And I am glad it has, because I have little doubt that had it been up to us Armenians, official Yerevan would most probably have adopted the infamous Goble Plan sometime back around 1999 and Armenia today would have been either laid waste by Russians or have become subordinate to Turkey, Azerbaijan, Georgia and Western oil interests.
At the end of the day, there is no trust or unconditional friendships in politics. At the end of the day, arms supply to Baku or not, Armenia lives as a result of the Russian factor in the south Caucasus. No Russia in Armenia = no Armenia in the south Caucasus. So, instead of wasting time spreading Russophobia in Armenian cyberspace, concerned Armenians in positions of influence would do better to lobby Armenian interests with Russian officials.
For the record, US and British governments train Azeri snipers (yes, those that kill dozens of Armenian soldiers annually) and Israel and Turkey provide Baku with a lot of military training, technical assistance and billions of dollars in sophisticated weaponry. Here are some facts to consider:











There is yet another twist to this matter. This is not 1991. If there is a war with Azerbaijan, the Armenian military will face on the battlefield a well prepared and bigger enemy force with large amounts of modern weaponry. If Armenia is to face modern weaponry on the battlefield, I rather it be weapons systems that the Armenian military is keenly familiar with and thus capable of defeating in combat. Here we see a Russian expert voicing similar sentiments for an Armenian audience -
Russians are helping a tiny, remote, landlocked, blockaded and impoverished nation protect itself from predators like Turkey and Azerbaijan. Despite what our people's massive ego and deep-seated political illiteracy makes them want to believe, we Armenians CANNOT sustain a state in the south Caucasus without Russian support.
So, once more: By securing Armenia's border with Turkey, Russia is allowing Armenia to concentrate its meager resources on a more manageable enemy, Azerbaijan. Baku has the petrodollars to purchase whatever it wants, from whoever it wants. To create military parity between Armenians and Azeris, Russia is providing Armenia modern weaponry essentially for free. Moreover, Russia's 102nd military base is the single most important military factor in the south Caucasus for it is a deterrence against Turks and NATO. The 102nd base was created with a duel role: Project Russian power in the region and protect Armenia from invasion. When was the last time our "patriotic" Armenians said "thank you Mother Russia for helping us keep up with Azeri arms purchases"?
Anyone that tries to blame Russians for the crimes of Bolsheviks is an intellectual midget. Anyone that tries to spread Russophobia in Armenian society is a traitor to Armenia. I don't care if they do it knowingly or unknowingly, what they are doing is extremely dangerous to Armenia. One must be deaf, dumb and/or blind not to see this. We saw where this kind of Russophobic nonsense got Georgia and Ukraine. How stupid. how treasonous must one be to do the same? I think American-Armenians like David Boyajian should mind their own business and leave politics to Armenian officials in Yerevan and Stepanakert. At the end of the day, if one day Russians decided to betray Armenia, none of our big talking patriots are capable of stopping them. So, instead of talking nonsense I suggest our nationalist nutjobs pray that it does not happen. Actually, along with praying I also suggest working on bettering Russian-Armenian relations so that it does not happen.
I am willing to admit that Russian arms sales to Azerbaijan (specifically, the delivery of weapons systems such as the

Smerch

) is one of the flaws found in Russo-Armenian relations today. In my opinion, flaws that exist in the relationship is a direct consequence of

Yerevan's

flirtations with the West as well as the absence of Armenian lobbying activities in Moscow. With that said, I say it's a flaw merely because of the way it's perceived (i.e. the negative psychological effect it has on Armenian society). Nevertheless, it is not a grave threat to Armenia because Russian arms sales to

Baku

is not directed against Armenia. In fact, upon close examination of recent purchases Baku has made one sees that the bulk of it's Russian purchases are for Azerbaijan's air and naval defenses, one also finds quite a bit of Western and Israeli weaponry in Azerbaijan's arsenal. More importantly, for every weapons system Russia sells to

Baku

it gives Armenia a weapons system that can counter it on the battlefield. As

such

, Moscow is maintaining the balance of power between

Yerevan

and

Baku

, as it makes sure to keep control over both

Yerevan

and

Baku

. At the end of the day, the big bad Russian Bear is Armenia's one and only ally, and thank God for that because without Russia, all of the south Caucasus has the potential to be overrun by Turks and Muslims.
The two centuries old friendship between Russians and Armenians have passed the test of time. Yes, there are flaws, as there are flaws in any relationship. But instead of fear-mongering about Russia (which is becoming a pass time in Armenian society), Armenians should embark on a pan-national effort to fix the existing flaws between Moscow and

Yerevan

.
Anyone that tries to blame Russians for the crimes of Bolsheviks is an intellectual midget. Anyone that tries to spread

Russophobia

in Armenian society is a traitor to Armenia. I don't care if they do it knowingly or unknowingly, what they are doing is extremely dangerous to Armenia. One must be deaf, dumb and/or blind not to see this because we saw where this kind of

Russophobic

nonsense got Georgia and Ukraine. How stupid, how treasonous must one be to do the same? I think American-Armenians like David

Boyajian

should mind their own business and leave politics to Armenian officials in

Yerevan

and

Stepanakert

. At the end of the day, if one day Russians decided to betray Armenia, none of our big talking patriots are capable of stopping them. So, instead of talking nonsense I suggest our nationalist

nutjobs

pray that it does not happen. Actually, along with praying I also suggest working on bettering Russian-Armenian relations so that it does not happen.
My message to our "nationalists" and Russophobes
The problem with your intellectually bankrupt kind (and I know your kind very well) is that you simply don't know how to be critical in a constructive sense. You are Armenian after all. So, I understand, but that does not mean I will tolerate your nonsense. You foolishly think that simply by "uniting" Armenia and defeat its enemies. You foolishly think that by not being dependent on Russia, Armenia will gain independence. You discuss various political matters without ever putting the subject matter into a proper historical and geopolitical context. More often than not your facts are half-truths. Sometimes your facts are lies that were passed down to you by your grandparents. Your perception, your understanding of the world and yourself is twisted. Your reality is warped beyond recognition. Your kind was until very recently very pro-Western. It had to take the bloody tragedies in Libya, Syria, Iraq and Ukraine to wake you up from your American dream.

Despite what you now know about the political West, your kind continues to spread within Armenian society a dangerous toxin know as Russophobia.

Therefore, forgive me if I don't trust any of you when it comes to Armenia. In fact, I don't care if you see yourselves as an Armenian patriot. For me you are worst than a Turk because you are a dangerous cancer within the Armenian body that is easily manipulated by Armenia's enemies.
If God forbid the Russopbobia that comes to you so naturally ever goes mainstream in Armenia, our country will disappear from the map once more. Before you talk your nonsense, just take a moment to look at the bigger picture. Perhaps you'll begin realizing that if Russians somehow turned against Armenia someday, not even a million of our "fedayees" would be able to save the country from its inevitable fate. So, I suggest you pray it doesn't happen. Actually, along with praying, I also suggest you work towards making sure it doesn't happen. In other words, put a rest to your Cold War ghosts, curb your ego, put aside you petty nonsense and try to lobby Armenian causes amongst Russians. And if there is something that you don't like about Russian-Armenian relations, voice it in a constructive manner. In other words, do not sow panic in Armenian society with nonsense about Russians betraying Armenians, or Russia wanting Armenia without Armenians, or Russia giving away Armenian lands to Turks...
At the end of the day, Armenia lives today because of Russia. Armenia's independence from Russia will only result in Armenian dependence on Turkey. In other words, no Russia in Armenia means no Armenia in the south Caucasus. You don't need to be a rocket scientist to realize any of this, but you do have to have a clear mind. Sadly, most Armenians today are too engulfed in their petty world and too distracted by their massive arrogance to see things clearly. The more I observe Armenians the more I become convinced that Armenians are simply incapable of seeing what's truly in the long-term interests of Armenia.
Our nationalist nutjobs today remind me of the cat that looked in the mirror and saw a lion. God forbid this delusional Cat (i.e. the Armenia that exists in the minds of our nationalists) ever goes out to play in the real world where hungry Wolves roam. God forbid this Cat goes out into an ecosystem where the Bear has not driven away the Wolves. Our nationalist nutjobs seriously need to stop their foolish "fedayee" nonsense before it kills our country. That "fedayee" stuff works only against backward peasants (like the Azeris in the early 1990s). That "fedayee" stuff works only when there is a major power in the background supporting it. The geopolitical circumstances of the region within which Armenia unfortunately finds itself in dictates that we Armenians will be subordinate to Russia for the foreseeable future. There are no real alternatives to this.
With Armenia fully within the Russian orbit, we can all expect Western powers to make a direct play on Armenian nationalism once more. The West successfully used Armenian nationalism in Diasporan circles to sow disunity amongst Armenians during Soviet period. The West's agenda to support Armenian nationalists, however, dissipated when the Soviet Union collapsed and nationalism became a problem for the West. The West therefore concentrated on supporting liberal, globalist ideals in the post-Soviet years. Now, however, that the Russian Bear is back and Western powers have in response turned various regions into a volatile powder keg, we can all expect them to once more begin exploiting Armenian nationalism to once again sow discord between Diasporan Armenians and their Armenian homeland. Sadly, Western powers will find a fertile ground to sow their seeds amongst nationalists because nationalism, especially Armenian nationalism, has a tendency to be extremely shortsighted, emotional, irrational and uncompromising.
Armenians desperately need politically awareness and a type of nationalism that rational, farsighted, pragmatic and pro-Russian. Similar to Armenian-Persian relations in the ancient world, Armenians need to begin seeing Armenia and Russia as two segments of one civilization. Accordingly, Armenians need to apply their positive traits (ingenuity, creativity, resilience, perseverance, hard work, etc) towards fully extracting the potentials of Russia's alliance with Armenia. At the very least, we need to be happy that a neighboring superpower looks at our Armenia as a great geostrategic asset and not a nuisance. After all, Russia is the only nation on earth that will be adversely impacted if Armenia disappears. This has a great geostrategic significance to Armenia. So, instead of complaining like old women (which is what our nationalist nutjobs and Russophobes do), we need to figure out a way to better lobby Armenian matters within the walls of the Kremlin.
Why is it that Armenians admire Jews for their political agility but when the opportunity comes for Armenians to act like Jews, Armenians instead act like Arabs? This Arabesque behavior of Armenians may be why Washingtonian reptiles are keeping hope alive in Yerevan.
Bad omen for Armenia
After seeing what we have been seeing in places such as Venezuela, Serbia, Greece, Ukraine, Libya, Egypt, Syria and Iraq in recent years, I still find it rather amazing that there are significant numbers of Armenians today
that have

somehow convinced themselves that Armenia needs a revolution and that Armenia can do without Russian protection because the "civilized world" (i.e. the political West) will provide for and protect Armenia in times of need.

Haven't these

idiots learned anything

from our history? Haven't these idiots learned anything from recent world events? Haven't these idiots seen the "civilized world" destroy nations and kill millions around the world? Haven't these idiots realized that for centuries Western powers have been in bed with Turks? I suggest we don't repeat the mistakes of our forefathers. We have already lost so much because of our political illiteracy. I think one genocide is enough. There is a time and place for everything. Armenia is surrounded by predators in the south Caucasus. The Caucasus region is one bad event away from exploding. This is therefore not the time and the south Caucasus is not the place for a revolution or for Russophobia. This is the time to strengthen Armenia's ties with the Russian Federation. This is the time to begin strengthening Armenia economically by looking north, south and east. This is the time to rally around the Armenian state regardless of who is currently at the helm in Yerevan.
Nevertheless, the troubling realization that there are voices in Armenian society demanding a "regime change" (on the 100th anniversary of the Armenian Genocide of all times) and the expulsion of the Russian military from Armenia (at a time when that region of the world is on the verge of a major calamity) reveals just how suicidal, how treasonous, how self-destructive and how politically illiterate many Armenians can be.
And just when things couldn't get worst.
..
Victoria "Fuck the EU" Nuland (
the wife of neocon zealot Robert Kagan) was in Armenia recently to essentially give out cookies to gullible Armenians, similar to what she did in Kiev a little over a year ago just before that country fell into utter ruin. The cookie in Armenia's case, however, was her visit to the memorial complex of a genocide that she and her government refuses to officially recognize. There were other cookies as well.
Similar to what Clinton did during her visits to Armenia on 2010 and 2012, it was also quite expected that Nuland would also meet with some of Uncle Sam's servants in the country. Nuland's imperial delegation also seems to have conveyed the message to Yerevan that the empire is pleased with it. According to various reports put out recently, Washington seems particularly pleased with the progress of "democracy", "freedom of press", "civil society" and "economic reform" in Armenia -
All in all, this is a very bad omen for an Armenia that is already reeling from a series of internal and external assaults against it this year. That Washington is pleased with Armenia is something that should actually frighten the kaka out of Armenians. In an age where Western powers have weaponized everything imaginable, Armenians need to worry about the progress of "democracy" (i.e. providing the ignorant and easily manipulated masses a say in government); Armenians need to worry about the strengthening of "civil society" (i.e. tolerating dangerous subversive organizations funded by Western entities); Armenians need to worry about "reforming the economy" (i.e. keeping the financial system of Armenia subordinate to the US Dollar); and Armenians need to worry about "press freedoms" (i.e. allowing Western funded propaganda outlets posing as news agencies and Western funded "independent" journalists the freedom to sow Russophobia and foment sociopolitical unrest in Armenia).
It is truly troubling that democracy, civil society, human rights, freedom of the press and even humanitarian aid have become highly refined tools of manipulation and subversion in recent years.
This is essentially because the hand that gives is always above the hand that receives. As long as nations look to the West for guidance or assistance, the West will look to manipulate. The Armenian pursuit of Western fairytales and Yerevan's burning desire for Western financial aid is therefore what's keeping Armenia politically vulnerable to Western machinations. Armenia's flirtations with the West is also why Washington seems pleased with Armenia.
In other words, Washington's desire to remain in the political game in Armenia is the reason for its current soft approach towards Yerevan -


Being that Armenia is now officially a member of the Russian-led Eurasian Economic Union (EEU), Washington will do its best to exploit its assets throughout Armenian society to keep channels of communication and collaboration open with Yerevan. This was predicted. The south Caucasus remains strategically very important for the West essentially because it is the gateway to energy rich Central Asia. Yerevan's alliance with Moscow, the only one of its kind in the south Caucasus, has thus made Armenia a pivotal player because Washington knows that Moscow can essentially lose all of the south Caucasus if Yerevan is somehow made to change course and seek an alliance with the West. Armenia is therefore a strategic prize not only for Moscow but also for the West.
Many Armenians realize that the West's ultimate geostrategic desire for the south Caucasus is to curb Russian and Iranian influence. Many Armenians realize that the West looks at the south Caucasus as a strategic corridor for the exploitation of Central Asian energy. Many Armenians realize that the West looks at Armenia as a strategic prize. Many Armenians are therefore making the mistake of thinking that Armenia can benefit from cooperating with Western powers. What many Armenians are failing to realize is that the West's agenda for the Caucasus runs the serious risk of creating a very dangerous political vacuum. If Russia (and/or Iran) suffers a defeat at the hands of Western powers, the only players that are already in the Caucasus region and ready to fill the vacuum are Western oil interests, Wahhabi Islamists and Turks. From an Armenian, Russian and Iranian perspective, this is the fundamental danger of the game Western powers are playing the Caucasus. Purely from an Armenian perspective, this is why the Western agenda for the region poses a threat that is existential in nature. This is the reason why Moscow, Yerevan and Tehran have formed an alliance of sorts in recent years. Simply put: Armenia's cooperation with Western powers cannot come at the expense of Russian interests in the south Caucasus because it is only the Russian factor in the region that's keeping Armenia alive. As I have said on many previous occasions: The Caucasus region has the natural tendency to revert back into being a Turkic/Islamic cesspool, and all that is required is one bad incident to make it happen.
I reiterate: For Russia, Armenia is a crucially important, natural ally in a highly volatile strategic region where anti-Russian sentiments run high. For the West, Armenia is a geopolitical prize to be won and essentially taken out of the political equation of the region. Russia is in the south Caucasus to protect its vulnerable southern borders from Turks, Wahhabi Islamists and Western interests. The West is in the south Caucasus to use Turks and Wahhabi Islamists to contain Russia and open an unhindered path for Western oil corporations. Armenia's friends, Russia and Iran, are the West's enemies. The West's friends, Turks and Wahhabi Islamists, are Armenia's enemies. The only country on earth that would be very adversely impacted if Armenia ceased to exist is Russia. Armenia's independence from Russia will only result in Armenia's dependence on Turkey. Therefore, no Russia in Armenia = no Armenia in the south Caucasus.
Anyone that cannot see what I am saying here simply does not understand geopolitics, does not know the Caucasus and has learned nothing about the region's history.

Ultimately, Washington will remain in the game in the Caucasus as long as Yerevan, Tbilisi and Baku continue to seek doing business with Western powers. Washington's destructive tug-of-war in the region will only end when Armenia, Georgia and Azerbaijan are firmly and securely placed within the Russian orbit and a new period of Pax Russica begins. We still seem to be a long way from Pax Russica. By having Victoria Nuland meeting rights groups and political activists in Yerevan, Washington is signaling to Yerevan that it expects such entities to be tolerated by Armenian authorities. It goes without saying that our chobans-in-Armani suites will happily give in to Washington's expectations just to look as if they are not too beholden to Moscow. Ultimately, our willingness to give into Western demands lies at the root of the sociopolitical problem in Yerevan because doing so provides Western powers a portal through with they will meddle, manipulate and exploit.
Let's stop fooling ourselves about Armenian capabilities or Armenian intelligence, we Armenians are awfully unprepared to safely sit at negotiation tables with masters of deceit and manipulation. Armenia is too weak and Armenians are too inexperienced to safely flirt with powers that have been cultivating their statecraft for centuries.
The finely crafted ability to meddle in a country's internal affairs is one of the ways with which Western powers always manage to stay in the game in targeted nations. At the end of the day, Washington's compliments about Armenia, as well as the Neocon war criminal's unwanted visit to the genocide memorial complex needs to be taken with a grain of salt. Essentially given the green light to operate by Armenian officials, US officials and CIA agents stationed in one of the largest US embassies in the world will continue working behind-the-scenes to foment sociopolitical unrest in the country. In fact, a headquarter meant to foment such unrest in "ex-Soviet countries" was just opened in Prague. In this context, "ex-Soviet countries" essentially means nations that are either allied to Russia (i.e. Armenia) or have the potential to be allied to Russia (i.e. Georgia). When it comes to inciting revolutions, the following center will be one of the seats of operation -
Czechs open center for civil society activists from ex-Soviet countries: https://ca.news.yahoo.com/czechs-open-center-civil-society-activists-ex-soviet-145849840.html
It is through such networks (and their enthusiastic activists from around the world) that Western powers can organize flash mob protests virtually at will: President Putin is visiting Armenia? No problem. Quickly get out a few thousand Armenian freaks in Yerevan to protest. President Orban is holding trade talks with Moscow? No problem. Quickly get out a few thousand Hungarian freaks to protest. President Zemen does not want to go along with sanctions against Russia? No problem. Quickly get out a few thousand Czech freaks to protest. It's all meant to put pressure on a particular government and create a particular perception because for the sheeple - perception is reality! Like Marxists before them, they have an uncanny ability to appeal to the lowest or lowliest in social strata.
From Dictatorship to Democracy: Ideal Illusions
Regardless of how beneficial or even necessary they may seem at first glance, any movement that has any form of Western-backing or is spearheaded by Western-led or inspired activists need to be categorically rejected.
I say this because imperial interests in Washington have co-opted and weaponized sociopolitical issues and are currently exploiting them towards self-serving political gains.
A
ccepting help, in any form, from the political West comes with dangerous strings attached, conditions that developing nations such as Armenia or the Ukraine cannot meet. I ask you to refer to a book by James Peck regarding this very important topic for our era -
Ideal Illusions: How the U.S. Government Co-opted Human Rights
"Devastating and deeply disturbing, this book lays bare any lingering illusions that human rights concerns seriously influence U.S. policy."—Andrew J. Bacevich, author of Washington Rules

The United States has long been hailed as a powerful force for global human rights. Now, drawing on thousands of documents from the CIA, the National Security Council, the Pentagon, and development agencies, James Peck shows in blunt detail how Washington has shaped human rights into a potent ideological weapon for purposes having little to do with rights—and everything to do with furthering America's global reach. Using the words of Washington's leaders when they are speaking among themselves, Peck tracks the rise of human rights from its dismissal in the cold war years as "fuzzy minded" to its calculated adoption, after the Vietnam War, as a rationale for American foreign engagement. He considers such milestones as the fight for Soviet dissidents, Tiananmen Square, and today's war on terror, exposing in the process how the human rights movement has too often failed to challenge Washington's strategies. A gripping and elegant work of analysis, Ideal Illusions argues that the movement must break free from Washington if it is to develop a truly uncompromising critique of power in all its forms.
Yes, many of the world's Hollywood-struck sheeple these days are indeed suffering from ideal illusions. These sheeple are the cannon-fodder Washington exploits against developing nations that not in their pockets or under their boots. Now, to place the enlightening book featured above into a better, more complete perspective, juxtaposed its message to the following book titled "From Dictatorship to Democracy". Unlike the previous book's author, the following book was written by an American with a Western/Globalist political agenda. Unlike the previous book's intent, this work by Gene Sharp is essentially a step-by-step blueprint for revolution and its primary target (i.e. those it is trying to bait) are the freaks of society and the disgruntled masses -

From Dictatorship to Democracy
From Dictatorship to Democracy was a pamphlet, printed and distributed by Dr Gene Sharp and based on his study, over a period of forty years, on non-violent methods of demonstration. Now in its fourth edition, it was originally handed out by the Albert Einstein Institution, and although never actively promoted, to date it has been translated into thirty-one languages. This astonishing book travelled as a photocopied pamphlet from Burma to Indonesia, Serbia and most recently Egypt, Tunisia and Syria, with dissent in China also reported. Surreptitiously handed out amongst youth uprisings the world over - how the 'how-to' guide came about and its role in the recent Arab uprisings is an extraordinary tale. Once read you'll find yourself urging others to read it and indeed want to gift it.
When Western financed civic society organizations gather their diverse operatives to form networks and workshops and make global connections during their annual meetings and conventions, these are the types of publications they disseminate and this is the kind of inspiration at work behind their activism.
We must for once recognize that virtually every single societal matter found around the world today - be it Islamic militancy or gay rights or planned parenthood or nature protection - is ultimately being financed, controlled and/or exploited by Western imperial interests.
As the first book by James Peck courageously suggests: Sociopolitical movements of the world today must first break free of Western control if they are to be safely embraced by developing societies.
As the second book by Gene Sharp reveals, many of the democracy uprising we are seeing in various parts of the world get their funding and inspiration from Western sources. More perspective on this topic -
The Weight of Chains | Težina lanaca (2010): https://www.youtube.com/watch?v=waEYQ46gH08
Money Talks Through NGOs: http://www.globes.co.il/en/article-money-talks-through-ngos-1001010886





In 1969, British historian and aesthetician Sir Kenneth Clark stated: "It is lack of confidence, more than anything else, that kills a civilization. We can destroy ourselves by cynicism and disillusion, just as effectively as by bombs." In 2004, a Dutch paper called "The Effects of Strategic News on Political Cynicism" claimed that the way a news media presents the news can cause political cynicism.
They have the tools to set the political mood of a society. They have the tools to sow political unrest.
They first destroy the spirit through an information war, after which they can easily destroy the body either through economic/financial blackmail or war.
Softening your opposition and making it susceptible collapse is what propaganda and psy-ops is all about. Therefore, keep this in mind next time you read news articles produced by Armenian news outlets based in the US or come across news reports put out by Armenia's Western-led political opposition. Most of the news reports and political commentaries put out by sources are designed to convey outrage and hopelessness amongst Armenians. They are meant to break down the spirit and sow the seeds of political unrest.
Therefore, be mindful: "Press freedom", "human rights", "civil society" and "democratic progress" are essentially code words for allowing Western assets in Armenia a free hand to meddle in the internal affairs of the country and sow social and political discontent.

This is not a recent phenomenon. Washington has been perfecting its ability to sow unrest in targeted nations since the 1950s.
The author of a recently published book on the infamous Dulles brothers had the following to say in a recent interview -
"[The Dulles brothers] were able to succeed [at regime change] in Iran and Guatemala because those were democratic societies, they were open societies. They had free press; there were all kinds of independent organizations; there were professional groups; there were labor unions; there were student groups; there were religious organizations.

When you have an open society, it's very easy for covert operatives to penetrate that society and corrupt it.

"
The freer a society is, the more vulnerable it is to manipulation and exploitation by higher powers.

Dwell on this notion for a while. We have seen nations like Serbia, Georgia, Libya, Iraq, Syria and Ukraine suffer devastating losses due to Western meddling. Not wanting to follow suit nations like Russia, China, Egypt, Iran and Venezuela are forced to tighten their control over society to stop Western meddling.
It is truly unfortunate that freedom has to be curtailed to stop imperial exploitation.
It is truly tragic that human progress is being stunted due to Western machinations. But this is where we are today and this has to be acknowledged. Today we have a convergence of interests between Neo-Bolsheviks (civil society groups funded by Soros-like leftist entities in the Western world) and traditional Western imperialists. The aforementioned two have joined hands and are seeking to topple governments not under Anglo-American-Jewish rule. They have the money. They have the tools. They have the expertise. They have the experience. They have the following. They control the global control board. When they are given the freedom to operate in an targeted country, they waste no time in sowing their seeds of sociopolitical unrest.
Yerevan is vulnerable to this kind of foreign manipulation precisely because Armenia has more than ample political freedoms. In fact, politically, Armenia is much freer than the US. When was the last time the US had political parties and political activists as diverse or as violent or as competitive as the ones that exist in Armenia? Never. Political diversity is not an advantage, it's a serious problem. Western world has been powerful because of its entrenched elite, not because of its fictitious political freedoms. Had political diversity been a healthy thing for developing nations, Western powers would not be pushing it upon them.
What Armenia needs today is tighter control of its Western funded news agencies, NGOs and activists.
What Yerevan needs to do is limit its exposure to Western powers. What Yerevan also needs to do its place individuals and organizations that maintain ties with Western entities under constant surveillance. Having an open society is a serious liability for an embattled country like Armenia because political activism, humanitarian aid, financial assistance, independent journalism and information are being used as weapons of mass destruction by Western powers. We have seen enough examples in recent years. Armenia is too small. Armenians are too few. We Armenians simply cannot afford the kind of mistakes made by Serbians, Georgians and Ukrainians.
February, 2015
***
Sorry, Ukraine, You Can't Beat Putin

The Russian opposition figure Alexei Navalny recently said that were it not for Western economic sanctions, Russian tanks would already have swept west to the port city of Odessa, occupying a huge swath of Southern Ukraine and cutting off the rest of the country from the Black Sea. He's probably right, yet it won't count for much if Ukraine's government doesn't take advantage of the respite sanctions have provided by changing course. Russian president Vladimir Putin has in recent weeks rekindled the war in Eastern Ukraine, and it's important to understand the role that Ukrainian actions have played in this. It's equally important to recognize that sanctions can't defeat Putin; they can only make him more cautious and open to a settlement.
It was just last September that Putin initiated the Minsk cease-fire agreement, halting his tanks after they had reversed many of the gains Ukraine's military had made against Eastern separatists over the summer. And it's a fair assumption that Europe's threat to impose heavier economic sanctions influenced his decision to stop his advance. Putin had demonstrated that Ukraine's military simply isn't capable of standing up to Russian regulars, and that his tanks could indeed roll on to Odessa if he chose to give the order. In return for stopping, though, he expected Ukrainian President Petro Poroshenko to sue for a political settlement of the conflict, beyond the localized Minsk cease-fire.
Instead, Poroshenko had Ukraine's parliament rescind a law that had committed the country to military neutrality and announced its formal intention to join the North Atlantic Treaty Organization. This was a serious misstep that made a return to war all but inevitable. If one thing is clear in this contest, it is that Putin will not -- and politically cannot -- make peace without some form of public assurance that Ukraine won't join NATO.
Another step Ukraine took after the Minsk deal was to build a defensive line around separatist territory. This it had to do. The city of Mariupol, the first stop on any Russian road to Odessa and Crimea, had been left defenseless before last summer's Russian assault, and the Ukrainian government had a duty to remedy that. Nevertheless, the place where Ukraine's military chose to dig in said a lot about whether its goal was purely to defend itself, or also to prepare to retake rebel-held areas by force. The decision to hold on to Donetsk airport at any cost, despite having agreed at Minsk that this would fall on the rebel side of the cease-fire line, suggested the latter.
Next, Ukraine trumpeted its efforts to resupply its forces with new weaponry from NATO members, including the U.S., which sent radar systems for guiding responsive fire at enemy artillery positions. This set the clock running for Putin to begin an assault before Ukraine's military could be rearmed and retrained.
So it was that, as early as October, Russian armor was heading back into Ukraine. The rebels announced an offensive to take Mariupol and other towns, and it looked as if the war would start again. Collapsing oil prices intervened, and by November the front was relatively quiet again. Yet this was unsustainable. Putin had still not blocked Ukraine from turning West. What's more, he looked weak. And to make matters worse on that front, U.S. President Barack Obama, in his State of the Union address, portrayed him as defeated:
Mr. Putin's aggression, it was suggested, was a masterful display of strategy and strength. That's what I heard from some folks. Well, today, it is America that stands strong and united with our allies, while Russia is isolated, with its economy in tatters.
As fantasies go, this was right up there with George W. Bush's "mission accomplished" boast after the initial invasion of Iraq. Putin hadn't given up. And if Obama had the first inkling of Putin's character, he would understand that the best way to push him to attack is to boast of beating him.
So Ukraine and its partners lost an opportunity this winter, even if it's impossible to know whether Putin would himself have been willing to make the compromises needed for a settlement. It's also hard to know how far Putin will let his tanks go this time. If he believes there will be no more sanctions, or decides it's worth weathering them, Russian forces could take Mariupol, build a land corridor to Crimea or make the final push to Odessa.
Alternatively, he might merely help the rebels take the key positions -- such as the Donetsk airport, the Debaltseve rail junction and the Luhansk power station -- which they need to make their territory survivable, and then give Poroshenko another chance to sue for peace.
This is Putin's war. He contrived it when his ally Viktor Yanukovych was driven from power in Ukraine, and he largely controls it. Yet so long as the U.S. and NATO aren't willing to fight Russia over Ukraine (and they shouldn't be), they should help Poroshenko understand that this conflict can end only with a settlement that involves politically painful Ukrainian concessions. Such was the terrible squeeze that Georgia existed in for nearly two decades. Once Russia had secured control over separatist territories in Abkhazia and South Ossetia, it could demand a political settlement on its terms. When Georgia refused and tried to resolve the problem militarily, it was crushed. (NATO did not come to the rescue.)
It is understandable that Ukraine doesn't want a super-sized Abkhazia or South Ossetia in Eastern Ukraine, but it is also too late to stop Russia from creating one. The longer Poroshenko pretends to his people that Ukraine can seize Donestsk and Luhansk back by force, the bigger Ukraine's Abkhazia will become and the more lives, sovereignty and wealth Ukraine will lose.
Putin's push into Ukraine is rational
A hyper-aggressive

Russia, in the view of some Americans, is setting off a new and dangerous Cold War. Loud voices in Washington depict the Russian leader, Vladimir Putin, as a richly empowered thug who is using his vast resources to lash out against his neighbors, Europe, the United States and the world. In fact Putin is a dangerously weak thug who is desperately trying to prevent the consummation of a Washington-based plan to surround his country with unfriendly forces.
The immediate reason for American outrage at Russia is its intervention in Ukraine. Washington's goal is to turn Ukraine and other countries bordering on Russia into political partners. That would bring Western power directly to Russia's borders. American weaponry already stares into Russia from Latvia and Estonia. If Ukraine can be brought into NATO, as some in Washington openly hope, that would be another step toward the encirclement of Russia.
Rather than allow this to happen, Russia has mobilized its allies in Ukraine to resist. Russia's enemies, based principally in Washington, consider this a form of aggression. Yet any Russian leader who allowed Ukraine to join an enemy alliance would be betraying his country's vital security interests. All countries try to prevent the emergence of enemies on or near their borders. They seek what geo-politicians call "strategic depth." It means the seizure, overtly or covertly, of control over enough adjacent territory to protect their homeland.
Russia knows the value of "strategic depth" as well as any country on earth. It was invaded by Napoleon's army in the 19th century and by Nazi Germany in the 20th century. The reason it brutally subjugated nations in Eastern Europe after World War II was that it wanted a buffer to prevent history from repeating itself.
After the Soviet Union collapsed in 1991, the NATO alliance, which is dominated by the United States, saw its chance to advance against a prostrate Russia. Taking advantage of the trusting and naive Mikhail Gorbachev, one of the worst negotiators in modern history, NATO pushed Western military power into the Baltic states. The next step in this plan was to advance that power into Ukraine, the Caucasus, and Central Asia. The Ukraine piece of this strategy nearly worked. In 2013 American-supported protesters succeeded in overthrowing Ukraine's elected government. The new regime endorsed the idea of inviting anti-Russian forces into Ukraine. That raised the specter of more American weapons directly on Russia's borders. No responsible Russian leader could tolerate this.
The United States, unlike Russia, respects the sovereignty of its neighbors — but only because they are friendly. If Mexico were to invite Russia to build a military base in Tijuana, or if Canada were to allow Chinese missiles to be deployed in Vancouver, the United States would certainly react. We would not wait to be attacked but would preempt the threat — by military means if necessary. This is precisely what Russia is doing in Ukraine. Rather than wait to be encircled, it is acting to defend its security perimeter.
These cold calculations are little comfort to suffering Ukrainians. Both of Ukraine's main political factions — those favoring and opposing Russia — are sacrificing their country's stability to big-power conflict. This does not perturb politicians or generals in Moscow and Washington. They are engaged in a high-stakes political battle in which the lives of ordinary people are expendable. Behind their crocodile tears, few Russian or American leaders care about Ukraine itself. They treat it as a pawn in big-power rivalry.
In the West, President Putin is often portrayed as a scheming despot determined to project Russian power as far as he can. That he is — but it is not the whole story. Putin leads a declining nation that is politically and militarily weak, riddled with corruption, and on the brink of economic collapse. By pushing potentially hostile power onto Russia's borders, Western leaders give Putin a chance to divert public attention away from his failures and cloak himself in the garb of Russian nationalism. Putin now enjoys sky-high approval ratings despite having guided his country into a pitiful morass.
Putin rules Russia in ways most Americans find repugnant, but his job is not to please Americans. Like any head of state or government, though, he must devote himself above all to defending his country against foreign power. Western support for Ukraine may be aimed in part at promoting democracy, but the parallel goal is to intimidate Russia. Putin is responding to this challenge. Before the United States sends weapons or military advisers to Ukraine, we should stop to consider how we would react if Russia did that in Mexico or Canada.
Stephen Kinzer is a visiting fellow at the Watson Institute for International Studies at Brown University. Follow him on Twitter @stephenkinzer.
Source: http://www.bostonglobe.com/opinion/2015/02/25/putin-reaction-ukraine-about-russian-security/uM3Ipc7lWPgWbpiIWBJSxI/story.html
Countering Putin's Grand Strategy
The heavy fighting in eastern Ukraine this week isn't the only reason to be skeptical about the prospects for the peace summit that began Wednesday in Minsk, Belarus. Even if the meeting among Ukrainian President Petro Poroshenko, Russian President Vladimir Puti n, German Chancellor Angela Merkel and French President François Hollande produces a cease-fire agreement that holds up—unlike the one signed last fall—the conflict's underlying reality will remain unchanged: The Russian-backed separatist revolt in eastern Ukraine is part of Moscow's larger grand strategy. President Putin, who is consumed by historical humiliations, knows that Russia was invaded not only by Napoleon and Hitler, but before that also by the Swedes, Poles and Lithuanians. And so the Russian president seeks a post-Warsaw Pact buffer zone in Central and Eastern Europe. The Kremlin play book: imperialism by way of forcing energy dependence, intelligence operations, criminal rackets, buying infrastructure and media through third parties, the bribing of local politicians and playing off the insecurities of ethnic minorities.
Mr. Putin may be an autocrat, but he finds weak democracies convenient to his purpose. Their frail institutional and rule-of-law regimes make his favored forms of subversion easier. Thus, Moldova, Bulgaria and Serbia are particularly at risk while Romania, a member of the European Union since 2007 and far more stable than Bulgaria, is less so.
Mr. Putin has a North European Plain strategy in the Baltic states and Poland, which emphasizes dependence on natural gas and the manipulation of Russian minorities in the Baltic states. He also has a Black Sea strategy, as seen in his annexation of Crimea last year, his desire for a land bridge between Crimea and separatist eastern Ukraine, his military pressure on Georgia, and his friendship with Turkey's President Recep Tayyip Erdogan—it all advances Russian influence in the adjacent Balkans, thus inside Europe. Western sanctions against Russia and the weakening of the Russian currency (because of the fall in oil prices) may constrain Mr. Putin a bit, but Russian history reveals a strong tendency for hardship at home and adventurism abroad. Dialing up nationalism amid economic turmoil is the default option for autocrats.
Matching Russia's multifaceted imperialism requires a multifaceted U.S. counterstrategy: the coordinated use of sufficient military aid, intelligence operations, electronic surveillance, economic sanctions, information and cyberwarfare, and legal steps. The Obama administration is already pursuing in part such a strategy, but without the intensity and commitment necessary for success. This isn't about going to war, but about making Russia respect limits. The Obama administration should intensify economic sanctions that further squeeze Russia's ability to do business with U.S. banks; help allies build liquefied natural-gas terminals to reduce dependence on Russian energy; offer more tools to allies to help them defend against Russian cyberattacks; and launch a full-bore effort to get Ukraine to strengthen its military and other institutions—call it nation-building lite.
Other measures might include inviting recently elected Romanian President Klaus Iohannis and other deserving Central and Eastern European leaders on state visits to Washington, an increased tempo of bilateral military exercises with allies bordering Russia, and offering our friends more intelligence against Russian criminal organizations. Above all, U.S. policy makers should understand that NATO's Article 5—specifying that an armed attack against one member state will be considered an attack on all members—doesn't protect members against Russian subversion from within. Thus supporting Ukraine militarily means first getting the Kiev government and its fighting forces to modernize by, among other things, embedding experts from NATO and other organizations inside Ukrainian ministries and army units. Only then will the Ukrainian military be able to absorb the extra arms its allies should want to give it. This is the narrative Washington needs to create. Ukraine's best defense against Russia is to become more of a viable Westernized state itself.
But there is another problem: Europe. The EU bureaucracy doesn't want to absorb the troubles of Ukraine's 45 million people with their corrupt institutions, and neither do most NATO member states. The European appetite for helping Ukraine has not measured up to Russia's appetite for destabilizing it. The problem cannot be decoupled from Europe's own inability, despite its recently launched version of quantitative easing, to deal decisively with the EU's flatlining economy. The bitter European truth is that not enough individual countries will sacrifice for each other. So why should they sacrifice for Ukraine?
Thus the U.S., in addition to dealing with an assertive yet economically crumbling Russia, must also cope with a spineless Europe. To defeat Russia's geopolitical ambitions, U.S. strategy should concentrate on protecting and fortifying what the Polish general and patriot of the interwar era, Józef Pilsudsk i, called the Intermarium (Latin for "between the seas," between the Baltic and Black seas, that is). Pilsudski envisioned a belt of independent states stretching from Estonia south to Bulgaria that could withstand Russian aggression from the east and German aggression from the west. But because Chancellor Angela Merkel's Germany is such a benign and conflicted power, even as Mr. Putin seeks to expand influence into the old Soviet Union, the Intermarium must now extend from the Baltics to the Caucasus, where the Russian strongman, in addition to putting military pressure on Georgia, has made Armenia a virtual satellite hosting thousands of Russian troops.
This means oil-rich Azerbaijan, its sorry human-rights record notwithstanding, is a pivot state, along with Poland in northeastern Europe and Romania in southeastern Europe. The recent flare-up in fighting between Armenia and Azerbaijan over the disputed territory of Nagorno-Karabakh provides Russia even greater opportunities for exerting influence, given that Moscow has armed both sides. Meanwhile, Mr. Putin's vision of an ever-enlarging separatist Ukraine corresponds with what he has already achieved in Russian-occupied Transnistria, a sliver of land virtually annexed from Moldova in the early 1990s, where he has fashioned a murky smugglers' paradise; 2,500 Russian troops are stationed there. Transnistria could be the future of Ukraine if Mr. Obama doesn't act. With Europe weak and distracted, and Mr. Putin stoking nationalism in the midst of an economic crisis at home, only the U.S. can be the organizing principle for strengthening the Intermarium.
Mr. Kaplan, a senior fellow at the Center for a New American Security, is the author of, among other books, "The Revenge of Geography: What the Map Tells Us About Coming Conflicts and the Battle Against Fate" (Random House, 2012).
Prof Chossudovsky: America on "Hot War Footing" as House Paves Way for War with Russia
America is on a war footing. While, a World War Three Scenario has been on the drawing board of the Pentagon for more than ten years, military action against Russia is now contemplated at an "operational level". Similarly, both the Senate and the House have introduced enabling legislation which provides legitimacy to the conduct of a war against Russia.
We are not dealing with a "Cold War". None of the safeguards of the Cold War era prevail. There has been a breakdown in East-West diplomacy coupled with extensive war propaganda. In turn the United Nations has turned a blind eye to extensive war crimes committed by the Western military alliance.
The adoption of a major piece of legislation by the US House of Representatives on December 4th (H. Res. 758) would provide (pending a vote in the Senate) a de facto green light to the US president and commander in chief to initiate –without congressional approval– a process of military confrontation with Russia.
Global security is at stake. This historic vote –which potentially could affect the lives of hundreds of millions of people Worldwide– has received virtually no media coverage. A total media blackout prevails. The World is at a dangerous crossroads. Moscow has responded to US-NATO threats. Its borders are threatened. On December 3, the Ministry of Defence of the Russian Federation announced the inauguration of a new military-political entity which would take over in the case of war.
Russia is launching a new national defense facility, which is meant to monitor threats to national security in peacetime, but would take control of the entire country in case of war. (RT, December 3, 2014)
Timeline of War Preparations
In May 2014, the Russian Aggression Prevention Act (RAPA) was introduced in the US Senate (S 2277), calling for the militarization of Eastern Europe and the Baltic States and the stationing of US and NATO troops on Russia's doorstep:
Directs the President to: (1) implement a plan for increasing U.S. and NATO support for the armed forces of Poland, Estonia, Lithuania, and Latvia, and other NATO member-states; and (2) direct the U.S. Permanent Representative to NATO to seek consideration for permanently basing NATO forces in such countries. Directs the President to submit a plan to Congress for accelerating NATO and European missile defense efforts.
While The S 2277 resolution was sent to the Senate Foreign Relations Committee for review, its essential premises are already in the process of being implemented. In mid-July, NATO's Europe commander General Philip Breedlove in consultation with the Pentagon and Britain's Ministry of Defence, called for:
"stockpiling a base in Poland with enough weapons, ammunition and other supplies to support a rapid deployment of thousands of troops against Russia".(RT, July 24, 2014).
According to General Breedlove, NATO needs "pre-positioned supplies, pre-positioned capabilities and a basing area ready to rapidly accept follow-on forces":
"He plans to recommend placing supplies — weapons, ammunition and ration packs — at the headquarters to enable a sudden influx of thousands of Nato troops" (Times, August 22, 2014, emphasis added)
Breedlove's "Blitzkrieg scenario" –which could potentially lead to military escalation– was reaffirmed at the September NATO Summit in Wales. A so-called NATO action plan directed against the Russian Federation was decided upon. The Wales Summit had given the "green light". Barely a month later, in October, US-NATO military drills were held in the Baltic States. In early November, a second round of drills was held in both the Baltic States and Eastern Europe. As part of this broader endeavour, NATO's Iron Sword 2014 military exercises –involving the participation of nine member countries of the Atlantic Alliance– were launched in Lithuania in early November:
"US tanks rolled in to Lithuania earlier this month is a show of force to Russia that it's not welcome in the region."
The military exercises were explicitly directed against Russia. According to Moscow, they consisted in "increasing operation readiness" as well the transfer of NATO "military infrastructure to the Russian borders". In response to NATO deployments on Russia's borders, the Russian Federation also conducted in early November extensive war games in the sea of Barent. The Russian drills consisted in testing "its entire nuclear triad consisting of strategic bombers; submarines" and the "silo-based Topol-M intercontinental ballistic missile launched from Plesetsk in Arkhangelsk Oblast" on November 1st.
The US House of Representatives H.Res. 758 Resolution
On 18 November, a major resolution H. Res. 758 was introduced in the House of Representatives. Its main thrust consists in portraying Russia as an "Aggressor Nation", which has invaded Ukraine and calling for military action directed against Russia:
H.RES.758 — Whereas upon entering office in 2009, President Barack Obama announced his intention to `reset' relations with the Russian Federation, which was described by former United States Ambassador… (Introduced in House – IH)
HRES 758 IH 113th CONGRESS 2d Session H. RES. 758
Strongly condemning the actions of the Russian Federation, under President Vladimir Putin, which has carried out a policy of aggression against neighboring countries aimed at political and economic domination.(The full text of H. RES. 758 is contained in annex to this article)
H. Res. 758 not only accuses Russia of having invaded Ukraine, it also invokes article 5 of the Washington Treaty, namely NATO's doctrine of collective security.
An attack on one member of the Atlantic alliance is an attack on all members of the Alliance.
The underlying narrative is supported by a string of baseless accusations directed against the Russian Federation. It accuses Russia of having invaded Ukraine. It states without evidence that Russia was behind the downing of Malaysian Airlines MH17, it accuses Russia of military aggression. Ironically, it also accuses the Russian Federation of having imposed economic sanctions not only on Ukraine, Georgia, Moldova but also on several unnamed member states of the European Union. The resolution accuses the Russian Federation of having used "the supply of energy for political and economic coercion." In essence, House Resolution 758 were it to become law would provide a de facto green light to the President of the United States to declare war on the Russian Federation, without the formal permission of the US Congress. In this regard, it could be interpreted as "mildly unconstitutional" in that it contravenes the substance of Article 1, Section 8, of the US Constitution which vests in the Congress "the Power to declare war…" The resolution urges the President of the United States in consultation with the US Congress to:
"conduct a review of the force posture, readiness, and responsibilities of the United States Armed Forces and the forces of other members of NATO to determine if the contributions and actions of each is sufficient to meet the obligations of collective self defence under article 5 of the North Atlantic Treaty and to specify the measures needed to remedy any deficiencies" .
What the above paragraph suggests is that the US is contemplating the use of NATO's collective security doctrine under article 5 with a views to triggering a process of military confrontation with the Russian Federation. The structure of military alliances is of crucial significance. Washington's intent is to isolate Russia. Article 5 is a convenient mechanism imposed by the US on Western Europe. It forces NATO member states, most of which are members of the European Union, to act wage war on Washington's behalf. Moreover, a referendum on Ukraine's membership in NATO is contemplated. In case Ukraine becomes a member of NATO and/or redefines its security agreement with NATO, article 5 could be invoked as a justification to wage a NATO sponsored war on Russia.
The speed at which this legislation was adopted is unusual in US Congressional history. House resolution 758 was introduced on November 18th, it was rushed off to the Foreign Affairs Committee and rushed back to the plenary of the House for debate and adoption. Two weeks (16 days) after it was first introduced by Rep. Kinzinger (Illinois) on November 18, it was adopted by 411-10 in an almost unanimous vote on the morning of December 4th. Members of Congress are puppets. Their vote is controlled by Washington's lobby groups. For the defence contractors, Wall Street and the Texas oil giants, "war is good for business". In the words of Dennis Kucinich in an open letter published on December 2:
The resolution demands Russia to be isolated … In other words, 'let's get ready for war with Russia.' This is exactly the type of sabre rattling which led to the initiation and escalation of the Cold War. It is time we demanded that the US employ diplomacy, not more military expenditures, in the quest for international order.
Media Blackout
One would expect that this historic decision would has been the object of extensive news coverage. In fact what happened was a total news blackout. The nation's media failed to provide coverage of the debate in House of Representatives and the adoption of H Res 758 on December 4. The mainstream media had been instructed not to cover the Congressional decision. Nobody dared to raise its dramatic implications. its impacts on "global security". "World War III is not front page news." And without mainstream news concerning US-NATO war preparations, the broader public remains unaware of the importance of the Congressional decision. In Annex to this article is the google news feed for H. Rep. 758 (7pm ET prior to the publication of this article). We suggest that readers check the news feed on online search engines as well as print media.
Spread the word. Reverse the tide of war. Break the mainstream media blackout.
NATO is Already at War in Ukraine… and it is Losing
In yet another sleight of hand, Western news media are this week spinning the notion that the US and NATO are «considering sending lethal military aid» in order «to defend» the Kiev regime from «Russian aggression».
That's a pathetic joke. The real explanation is that NATO is losing its war in Ukraine and needs to send more military fuel in order to salvage the mounting losses. First, the Western media slyly acknowledge that US-led NATO has so far «only dispatched non-lethal military equipment». That rhetorical ruse is used to pretend that non-lethal material is somehow not really military grade. But whether non-lethal or lethal, military equipment is military equipment. So, let's just dispense with that bunch of semantics. The US and its public-relations alter-ego, NATO, are already deeply involved militarily in Ukraine, supporting the Kiev regime whose 10-month offensive on eastern Ukraine has resulted in over 5,300 deaths.
Secondly, the notion that Washington is «reconsidering» whether to send «lethal aid», as reported in the New York Times on Monday, is another risible illusion. The US and its NATO allies are already sending lethal military equipment to the Ukraine. US President Obama said this week that «pouring more weapons into Ukraine» will not resolve the conflict. While German Chancellor Angela Merkel also vowed that Germany would not be supplying weapons to the Kiev regime, adding that the conflict cannot be solved by military means. Both Obama and Merkel are either woefully deceptive or living in cloud-cuckoo land. Probably both. Let's cut to the chase. NATO is at war in Ukraine and has been so for the past year, if not covertly for the past two decades
Wayne Madsen in his SCF column this week provides detailed evidence that a giant military transport plane, a Ukrainian Antonov AN124, has been tracked while flying weapons from the US and several NATO countries into Kiev for at least the past four months. The transporter plane – the world's biggest such aircraft – has been spotted carrying out cargo runs in the US, Norway, Italy and Romania on a secret mission to funnel heavy weapons to the Kiev regime. Prior to that, the Russian government has claimed that US mercenaries, possibly belonging to Pentagon security contract firm, Blackwater/Academi, have been recorded operating inside Ukraine alongside Kiev's military units, including the Nazi SS-styled National Guard. This week, a senior spokesman for the self-declared Lugansk People's Republic, Alexei Karyakin, said that NATO munitions have been recovered from various battle zones. «Fragments recovered from munitions bear NATO marks… Now NATO is killing our countrymen», said Karyakin.
Earlier this month, when pro-Russian self-defence militia retook the Donetsk International Airport from Kiev forces, who had been using the facility to shell Donetsk City for the past several months, it was reported that among the charred remains were NATO manuals in several European languages and other items identified as NATO-standard equipment.
At the end of last year, the US Congress passed the Ukraine Freedom Support Act, which mandates the supply of $350 million in lethal and non-lethal aid to the Kiev regime. The Obama administration maintains the fiction that it has not yet acted on the «non-lethal» provisions in the Act, but that is stretching credulity to breaking point. The notion that Washington and its NATO allies, including Britain, the Baltic states and Poland, are now – only now – mulling the possibility of furnishing lethal material to the Kiev regime is simply laughable.
Indeed, according to reliable reports, the neo-Nazi paramilitary Right Sector shock-troops that were used to incite the lethal Maidan protests in November 2013, which eventually led to the coup against the Yanukovych government in February last year, had spent months in preparation at military camps in Poland, learning the techniques of subversion and terrorism. NATO member Poland and the American CIA were thus instrumental in supplying the «dogs of war» that precipitated the regime-change crisis and the ongoing civil war.
We can go further back to the CIA-inspired «colour revolution» of 2004, or even as far back as 1991, when the Soviet Union collapsed and the US began infiltrating Ukraine with $5 billion to foment «civil society groups». That is a euphemism for the USAID, CIA, George Soros umbrella of destabilising agents. We have knowledge of the $5 billion fund courtesy of the clumsy admission from neocon State Department siren Victoria Nuland, who actually bragged about the fact during the Maidan Square protests at the end of 2013. This week, Nuland's minion at the State Department Jan Psaki again disclosed to reporters that the US has long been involved in «working with the Ukrainian opposition» to ensure the country was «on track» for «transition».
The interesting question is the timing of the latest supposed musings about «lethal» support. The New York Times, cites top influential present and former officials who are now advocating the sending of such military equipment. They include Secretary of State John Kerry, Chairman of the Joint Chiefs of Staff General Martin Dempsey, NATO military commander General Philip Breedlove and his predecessor Admiral James Stravidis. Other luminaries are members of the Brookings Institute and the Atlantic Council. These think-tanks recommend the White House supply $3 billion in military aid to the Kiev regime over the next three years – 10 times what the gung-ho Republican-controlled Congress mandates.
The CIA-linked Radio Free Europe news outlet «explains» that the debate on ramping up military aid to the Kiev regime has «intensified» because: «The Ukrainian government [Kiev regime] has suffered significant military setbacks in recent weeks as it has become increasingly clear that the ceasefire is not working». In other words, the Western-backed junta is losing the war – in spite of already having NATO military support and in spite of the pseudo ceasefire to re-group offensive forces. Also, the New York Times added a further factor for why Washington is now stepping up the military agenda, namely, that US and EU economic sanctions imposed on Russia «have not dissuaded» the government of President Vladimir Putin. Or as US State Department spokeswoman Jan Psaki would say, Russia has «not changed its behaviour» – that is, has not capitulated to Western demands to adopt a servile role to comply with Washington's hegemonic global ambitions.
Washington and its European vassals are thus realising that their nefarious scheme for regime change in Ukraine is in danger of hitting a dead-end crash. Washington is therefore now trying to salvage its disastrous gambit to subjugate Ukraine, and by extension Russia, by escalating the military stakes. But Washington can't very well escalate its military involvement openly for invidious political reasons, both domestically and internationally. Washington has to be careful not to divulge too openly that it is already militarily involved in Ukraine, along with its NATO gang members. Therefore, Washington is seeking to portray the situation as one of «defending» an EU-seeking, democracy-loving Kiev that is pitted against superior Russian-backed proxy insurgents. Hence the US officials and their trusty Western media mouthpieces are emphasising a faux ambivalence in «considering» supplying «lethal defensive military aid».
The tortuous language and reasoning reflects the systematic lies that Washington and NATO have been telling for months over the Ukraine conflict.

The plain truth is that US-led NATO is up to its eyes in fuelling the Ukraine war, and it is losing the war it launched in the first place. That's why Washington is now desperately performing all sorts of rhetorical gymnastics to deceive the Western public into acquiescing to a major military escalation of its war under the guise of supplying «defensive lethal weapons».
The View From NATO's Russian Front
'I believe the Russians are mobilizing right now for a war that they think is going to happen in five or six years—not that they're going to start a war in five or six years, but I think they are anticipating that things are going to happen, and that they will be in a war of some sort, of some scale, with somebody within the next five or six years."
So says Lt. Gen. Frederick "Ben" Hodges, commander of U.S. Army Europe. It's Monday evening at the Army's Lucius D. Clay garrison near Wiesbaden, a small town in southwest Germany. The air outside is freezing, the ground coated by a thin layer of snow. Moscow lies 1,500 miles east, but Russia comes up almost immediately as I sit down to dinner with Gen. Hodges and one of his aides in a cozy dining room at the base.
"Strong Europe!" reads a sign on one of the walls. Next to it is the U.S. Army Europe insignia, a burning sword set against a blue shield. The two signs represent the strategic framework the three-star general has introduced—building on America's decades-long role on the Continent—since taking command last year of the 30,000 or so U.S. soldiers stationed in Europe.
The U.S. military presence in Europe is more vital at this moment than it has been in many years. American engagement is essential if the West is to deter a revanchist Russia that has set out to "redraw the boundaries of Europe," Gen. Hodges says with a native Floridian's drawl. He points to the recent increase in violence in eastern Ukraine, where pro-Kremlin forces in January assaulted the Black Sea port of Mariupol, killing 30 civilians, and are now consolidating their gains.
"What's happening in eastern Ukraine is very serious," the 56-year-old West Point alumnus says. "When they fired into Mariupol that got my attention. Mariupol is an important place, city of 500,000 on the Black Sea. Russia has to resupply Crimea by sea or air, and that is very expensive, so obviously they would like to do it overland. Mariupol sits right in the way. They would really like to drive right through there."
What Russian President Vladimir Putin "has done in Ukraine," he says, "is a manifestation of a strategic view of the world. So when you look at the amount of equipment that has been provided, and the quality and sophistication of the equipment that has been provided to what I would call his proxies . . . they clearly have no intention of leaving there."
The new weapons Mr. Putin has supplied to these proxies include "some of the latest air-defense systems," says Gen. Hodges. "They also have brought in some of the latest, most-effective jamming, what we would call electronic-warfare, systems." This level of assistance suggests Ukraine "is not a foray, not a demonstration. They are deploying capabilities way above and beyond anything that any militia or rebel organization could ever come up with."
The fact that the political class in the West is still splitting hairs about the nature of the insurgency in Ukraine is testament to the success of the Kremlin's strategy of waging war without admitting it. "When you saw video of the Spetsnaz [Russian special forces], the so-called little green men" in eastern Ukraine, the general says, "unless you absolutely know nothing about military stuff, how they carry themselves, the fact that they were all perfectly in uniform, that's hard to do. It's hard to get soldiers to stay in uniform and everybody carrying their weapon the right way all the time. That's how you tell the difference between a militia, or rebels who have a variety of uniforms, and this group who are all perfectly in uniform."
Gen. Hodges then strips his own Ranger badge from a Velcro patch on his uniform sleeve, just as those well-organized soldiers aiding the Ukrainian insurgents are badgeless. "I can take my patch off my uniform and say I'm not in the Army anymore," he chuckles. "So there's a reluctance to acknowledge it. I can understand that. This has huge implications. But that's what so-called hybrid warfare is all about. It's about creating ambiguity, giving people who don't want to believe it an excuse to not believe. Or to create enough uncertainty so that the responses are slow, delayed, hesitant."
Such hesitation has already worked for Mr. Putin, and contrasting Russia's military buildup with anemic military spending in the West gives the general further reason for concern.
The Russians have "got some forces in Transnistria," he says of the state that broke away from Moldova in the 1990s. "They've got forces in Georgia. And I think they view China as their existential threat, so they've got a lot of capacity out there." The Russian military is thus already somewhat stretched, and Moscow had to carve out from existing units the battalion task groups currently arrayed near eastern Ukraine. Yet "they are clearly on a path to develop, to increase, their capacity," Gen. Hodges says. Add to this expansion that "they've got very good equipment, extremely good communications equipment, their [electronic-warfare] capability, T-80 tanks." How long will it take for Russia to reach its desired military strength? "I think within another two or three years they will have that capacity," he says.
Gen. Hodges notes that the Russians already have an advantage in the information battleground: "They're not burdened with the responsibility to tell the truth. So they just hammer away, and whenever somebody in the West puts out a blog or a tweet, there's an immediate counterattack by these trolls."
Russia Today, the Kremlin's foreign-language television service, is estimated to be within reach of 600 million viewers world-wide. Russia Today's YouTube channel has received a billion views, making it one of the most-watched channels on the online-video platform.
Then there is the Kremlin's sheer aggressiveness, not least on the nuclear front. The Pentagon last year announced that it is removing missiles from 50 of America's underground silos, converting B-52 long-range bombers to conventional use and disabling 56 submarine-based nuclear-launch tubes—all well ahead of the 2018 New Start treaty deadline. Moscow, by contrast, has been simulating nuclear strikes on Western capitals as part of annual exercises.
Gen. Hodges won't comment on the U.S. strategic-force posture in Europe other than to say he is "confident in that process." But he adds that the fact that the Russians rehearse nuclear-strike scenarios "shows that they're not worried about conveying a stark message like that. You know, frankly, you hear this often from many people in the West, 'Oh, we don't want to provoke the Russians.' I think concern about provoking the Russians is probably misplaced. You can't provoke them. They're already on a path to do what they want to do."
Fear of provoking Russia has been part of the recent debate over providing lethal aid to Kiev. As a member of the military, Gen Hodges won't weigh in directly in the Washington policy debate. "What's more important is this," he says. "We have to have a strategy. Just military aid is not a strategy." Western leaders should first determine what outcome they'd like to see emerge in the region, he says, and then apply a "whole-of-government" approach, including a military dimension, to achieve it.
Before being posted here, and in between multiple post-9/11 deployments to the Middle East, Gen. Hodges served as an Army congressional liaison in Washington. What he learned was that lawmakers' "interests will tend to be domestic," he says.
"If you're the delegation from North Carolina that cares about Fort Bragg, you're going to want to see as much capability as possible and money spent in North Carolina. Same thing at Fort Hood, Texas; Fort Campbell, Kentucky; Fort Lewis, Washington," he says. "But there is no congressman for Wiesbaden, no senator for Bavaria."
Many Americans and their representatives are tempted to regard Crimea as a distant geographical abstraction—and to say that it's about time Europeans met their own defense needs instead of financing bloated welfare states. "It's a fair question," Gen. Hodges says. "Why won't the Germans do more? Why won't the Brits do more? You'll get that from people in the States. I've never been bashful about telling allies, 'Hey, you have a responsibility here, too. You all agreed to spend 2% of your GDP on defense. Right now only four countries are doing it.'"
Yet the failure of many of European leaders to live up to their defense commitments "doesn't change our interest," Gen. Hodges says. "And the U.S. economic link to Europe, to the EU, dwarfs any other economic link in the world, anywhere in the Pacific, China, India, you name it. So if for no other reason it's in our interest that Europe be stable, that people make money so they can buy U.S. products. . . . We provide capability assurance here by being present here."
Gen. Hodges says there is also a huge payoff in U.S. security from U.S.-European cooperation. The main lesson of the post-9/11 wars is that "we are not going to do anything by ourselves militarily," he notes. The U.S. "needs the capacity that other countries can bring." These benefits come "from a relatively small investment—I mean, U.S. Army Europe is 2% of the Army's budget and about 5% of the Army's manpower. . . . You can't sit back in Virginia, Texas or Oregon and build relationships with people here." He quotes his predecessor, Lt. Gen. Donald Campbell: "You can't surge trust."
Nor can the U.S. project national power world-wide, as it has since the end of World War II, with an overstretched Army. "There are 10 division headquarters in the Army," he says. "Nine of them are committed right now. I've never seen that. I don't think at the height of Iraq and Afghanistan you had nine out of 10 division headquarters committed against some requirement." That leaves little in reserve if another conflict breaks out.
To a commander like Gen. Hodges, the strain on the Army caused by budget sequestration is palpable. "With the possibility of sequestration hanging over our head, the Army will have to go to 420,000" personnel, he says. "That's about another 80,000 below where we are now. . . . The strength of the Army at the height of the buildup was about 560,000."
What Gen. Hodges fears is a "hollow" Army, in which commanders will have to forego a capable and sufficiently large personnel, readiness or modernization to meet budget requirements. To serve its purpose, however, an Army needs a depth of resources at its disposal.
"We're not a business," he says. "If you run a Napa [auto parts] franchise, the last thing you want is anything on the shelf. You basically want it coming out of the delivery truck to the customer, so you don't have money tied up in inventory. In the military, that's exactly what you want. You want stuff on the shelf, because you can't possibly know how many customers you might have."
In the Army, "customers" are global crises. "What are the three biggest things that have been on the news this past year?" Gen. Hodges asks. "Russia in Ukraine. Ebola. ISIL. A year ago, who had that on their list of things that are going to go wrong? Not all the geniuses in the think tanks and in all the agencies. I certainly didn't."
Even with supplies on the U.S. military's shelves thinning, there is no bigger deterrent to Vladimir Putin and other bad actors than the knowledge that men like Gen. Hodges and the forces he commands are working in customer service.
Mr. Ahmari is a Journal editorial-page writer based in London.
Russia Would See U.S. Moves to Arm Ukraine as Declaration of War
U.S. provision of military aid to Ukraine would be seen by Moscow as a declaration of war and spark a global escalation of Ukraine's separatist conflict, Russian defense analysts said. With Russia-backed rebels in eastern Ukraine seizing new territory from the Ukrainian army, voices in Washington are demanding that Kiev be given defensive weapons and hardware — including lethal equipment — to hold the line.
But if such aid were sent, "Russia would reasonably consider the U.S. to be a direct participant in the conflict," said Evgeny Buzhinsky, a former lieutenant general on Russia's General Staff now at Moscow-based think tank the PIR Center. Speaking to The Moscow Times on a condition of anonymity, a member of the Russian Defense Ministry's public advisory board warned that Moscow would not only up the ante in eastern Ukraine, "but also respond asymmetrically against Washington or its allies on other fronts."
Crossroads
Ukraine is at a crossroads. With rebel forces reportedly massing for a renewed assault on the strategically valuable railroad hub of Debaltseve and the port city of Mariupol, the West is racing to find the best means to bring a swift end to the conflict. German Chancellor Angela Merkel and French President Francois Hollande traveled to Moscow last week to attempt to hash out a peace proposal with Russian President Vladimir Putin.
The proposal is set to be discussed with all parties in the Belarussian capital of Minsk on Wednesday, but some consider peace talks hopeless, and advocate military measures. The U.S.-led NATO military alliance says Moscow has sent troops and arms to aid pro-Russian rebels fighting in eastern Ukraine — which Russia denies. Calls to arm Ukraine are seen as a way to even the odds for the Ukrainian army, enabling Kiev to halt rebel advances and force them — and the Kremlin — to negotiate.
U.S. think tank the Atlantic Council called last month for Washington to give $3 billion in lethal and non-lethal military aid to Ukraine over the next three years. But Russian defense analysts polled by The Moscow Times said unanimously that U.S. arms transfers to Ukraine would be interpreted in Moscow as a declaration of open proxy war with Russia and inevitably lead to escalation of the conflict.
"It would become tit-for-tat," said Maxim Shepovalenko, an analyst at the Moscow-based Center for the Analysis of Strategy and Technology (CAST). "Moscow will not just sit by calmly and see what happens, it will counteract," he said.
Asymmetric Response
The Russian counterstrike could take the conflict far beyond Ukraine, according to the source on the Defense Ministry's public advisory board. Pointing to one possible avenue of asymmetrical retaliation, the source said Moscow could give in to long-standing Chinese requests for sensitive defense technologies that would aid in its development of high-tech weapons capable of doing serious damage to U.S. naval forces in the Asia-Pacific. Moscow has so far declined China's requests on "politically correct pretenses," the source said. "That's just one example. We can also encourage Iran, or even back Iran in a fight — a military operation — with Saudi Arabia, so then the prices for oil will skyrocket," the source said, explaining that these were just two possible responses.

Who Are We Giving This to?
The U.S. has already given a modest amount of non-lethal military aid to Ukraine, such as the delivery of three counter-battery radar systems to help identify the point of origin of pro-Russian rebel artillery fire. The CAST think tank wrote on its Russian-language blog last week that two of the three radars had already been destroyed, citing the outfit's sources on the ground in eastern Ukraine.
Only one of the units was reportedly destroyed by rebel fire. The other was reportedly dropped by Ukrainian soldiers — underscoring the difficulty of providing aid and ensuring it gets put to good use. "You might give aid to the regular armed forces, not the volunteer battalions, but you still need trained operators. Training takes time, additional money, and more than anything else — it takes practical experience," said Shepovalenko.
U.S. deployment of trainers to Ukraine would mean sending U.S. military personnel into Ukraine — which could easily be construed by Moscow as U.S. involvement in the war. Beyond training, there is no guarantee that weapons and hardware will not fall into enemy hands or wet the beaks of corrupt Ukrainian army personnel. Corruption in the ranks cannot be discounted, according to the PIR Center's Buzhinsky: "It is absolutely certain that at least fifty percent of what is delivered will be stolen and then sold on the side," he said.
Europeans warn Washington: arming Kiev will backfire
European defense officials warned on Friday that arming

Ukraine

in its fight against pro-Russian separatists would only inflame the conflict, but were told by NATO's top soldier, an American general, that the West should consider using "all tools" if diplomacy with Moscow wasn't working. The debate at the Munich Security Conference highlighted an emerging rift between Europe and Washington over how to confront Russian President Vladmir Putin as Moscow-backed rebels make territorial gains in eastern Ukraine. President Barack Obama is under pressure from some in Congress to provide Kiev with lethal weapons.
German Defense Minister Ursula von der Leyen voiced Europe's misgivings about this strategy: "Are we sure we would be improving the situation for the people in Ukraine by delivering weapons? Are we really sure that Ukraine can win against the Russian military machine?" "And would this not be an excuse for Russia to intervene openly in the conflict?" asked the German minister. Britain also fears that sending weapons could "escalate the conflict", her British counterpart Michael Fallon told the conference.
As they spoke, Chancellor Angela Merkel and French President Francois Hollande held talks in Moscow with Putin to try to end the conflict in Ukraine that has killed more than 5,000 people and driven Russia's relations with the West to new lows. Their initiative was partly prompted by the debate about arming Kiev. NATO's top military commander, Gen. Philip Breedlove, gave the strongest indication so far that he is - as the New York Times reported this week - among the U.S. officials who favor providing defensive arms and equipment to Ukraine's military.
The West has tried using diplomatic and economic measures to put pressure on Putin, he said. "But if what is being done is not producing what you want to gain from the conversation, then maybe all tools in the tool bag should be used and conventional means should not be outwardly discounted," Breedlove added. Germany's von der Leyen questioned the strategic sense of providing weapons to Kiev when the separatists were so well-supplied by the Russians. "The support with arms from

Russia

to the separatists is potentially unlimited," she said. "And do we really count on being able to provide as many arms to the Ukrainian army that they could potential conquer the other side?"
If the U.S. Arms Ukraine, Russia Vows Retaliation
espite President Obama's claim on Monday that he has not yet made a decision about supplying defensive weapons to the Ukrainian army, which is battling Russia-backed separatists who want an independent region within that country, the Russian media is full of predictions. They're warning of the terrible impact further U.S. involvement in the conflict might have. Quoting a member of the Russian Defense Ministry's public advisory board who requested anonymity, The Moscow Times reported Monday that if the U.S. supplied arms to Ukraine, it would be viewed as an act of war. That action would not only increase the tension in the region, it would also force the Kremlin to "respond asymmetrically against Washington or its allies on other fronts," the publication reported.
Evgeny Buzhinsky, a former lieutenant general in the Russian Army who is now at the Moscow-based PIR Center, told the publication, "Russia would reasonably consider the U.S. to be a direct participant in the conflict." Also on Monday, the government-owned news agency ITAR-TASS reported that Vitaly Churkin, Russia's Permanent Representative to the United Nations, said, "We see major pressure on the issue in the United States, especially in Congress."
"If the U.S., following a request from the Ukrainian government, starts supplying weapons to Kiev, it will violate a number of international documents," Churkin said. "The U.S. has repeatedly chosen a graded approach to rules of international law." The government news agency also quoted Ruslan Bortnik, director of the Ukrainian Institute of Policy Analysis and Management, as calling the U.S. position a bluff. "It is just a kind of poker bidding up, it is a bluff, an attempt to press Putin to be more tractable," Bortnik reportedly said.
Will the U.S. supply arms to Ukraine? "Of course not," Bortnik told TASS. "It might trigger an arms race bound to end up in Ukraine's complete military defeat." Bortnik and his organization, it should be noted, are difficult to find in news archives, except in stories published by Russia's government-friendly media. The Obama administration's position on arming Ukraine is actually still far from clear. While Obama held open the possibility during Monday's joint press conference with German Chancellor Angela Merkel, who arrived in Washington, D.C. Sunday evening, he was also dismissive of the Ukrainian army's ability to effectively counter a "determined" Russian advance. U.S. aid, Obama suggested, would be aimed at raising the costs to Russia of further aggression, not actually preventing it entirely.
"The prospect for a military solution to this problem has always been low," he said. "Russia obviously has an extraordinarily powerful military and given the length of the Russian border with Ukraine, given the history between Russia and Ukraine, expecting that if Russia is determined that Ukraine can fully rebuff a Russian army has always been unlikely."
Ukraine has been losing ground in its eastern regions to the pro-Russian separatists, who are apparently armed with advanced armor from Russia. Ukrainian President Petro Poroshenko over the weekend made an emotional appeal to western leaders for defensive weapons to help counter the separatists' assaults.
"We are an independent nation and we have a right to defend our people," Poroshenko said Saturday at a high-level security conference in Munich. "Over the course of the offensive we have proved to be responsible and we will not use the defensive equipment for attack."
Russian official: We could help Iran attack Saudi Arabia if US arms Ukraine
Despite President Obama's claim on Monday that he has not yet made a decision about supplying defensive weapons to the Ukrainian army, which is battling Russia-backed separatists who want an independent region within that country, the Russian media is full of predictions. They're warning of the terrible impact further U.S. involvement in the conflict might have. Quoting a member of the Russian Defense Ministry's public advisory board who requested anonymity, The Moscow Times reported Monday that if the U.S. supplied arms to Ukraine, it would be viewed as an act of war. That action would not only increase the tension in the region, it would also force the Kremlin to "respond asymmetrically against Washington or its allies on other fronts," the publication reported.
"We can also encourage Iran, or even back Iran in a fight — a military operation — with Saudi Arabia, so then the prices for oil will skyrocket," the source said.

Evgeny Buzhinsky, a former lieutenant general in the Russian Army who is now at the Moscow-based PIR Center, told the publication, "Russia would reasonably consider the U.S. to be a direct participant in the conflict." Also on Monday, the government-owned news agency ITAR-TASS reported that Vitaly Churkin, Russia's Permanent Representative to the United Nations, said, "We see major pressure on the issue in the United States, especially in Congress."
"If the U.S., following a request from the Ukrainian government, starts supplying weapons to Kiev, it will violate a number of international documents," Churkin said. "The U.S. has repeatedly chosen a graded approach to rules of international law."
The government news agency also quoted Ruslan Bortnik, director of the Ukrainian Institute of Policy Analysis and Management, as calling the U.S. position a bluff. "It is just a kind of poker bidding up, it is a bluff, an attempt to press Putin to be more tractable," Bortnik reportedly said. Will the U.S. supply arms to Ukraine? "Of course not," Bortnik told TASS. "It might trigger an arms race bound to end up in Ukraine's complete military defeat." Bortnik and his organization, it should be noted, are difficult to find in news archives, except in stories published by Russia's government-friendly media. The Obama administration's position on arming Ukraine is actually still far from clear. While Obama held open the possibility during Monday's joint press conference with German Chancellor Angela Merkel, who arrived in Washington, D.C. Sunday evening, he was also dismissive of the Ukrainian army's ability to effectively counter a "determined" Russian advance. U.S. aid, Obama suggested, would be aimed at raising the costs to Russia of further aggression, not actually preventing it entirely.
"The prospect for a military solution to this problem has always been low," he said. "Russia obviously has an extraordinarily powerful military and given the length of the Russian border with Ukraine, given the history between Russia and Ukraine, expecting that if Russia is determined that Ukraine can fully rebuff a Russian army has always been unlikely."
Ukraine has been losing ground in its eastern regions to the pro-Russian separatists, who are apparently armed with advanced armor from Russia. Ukrainian President Petro Poroshenko over the weekend made an emotional appeal to western leaders for defensive weapons to help counter the separatists' assaults. "We are an independent nation and we have a right to defend our people," Poroshenko said Saturday at a high-level security conference in Munich. "Over the course of the offensive we have proved to be responsible and we will not use the defensive equipment for attack."
European Warn Washington: Arming Kiev Will Backfire
European defense officials warned on Friday that arming Ukraine in its fight against pro-Russian separatists would only inflame the conflict, but were told by NATO's top soldier, an American general, that the West should consider using "all tools" if diplomacy with Moscow wasn't working.

The debate at the Munich Security Conference highlighted an emerging rift between Europe and Washington over how to confront Russian President Vladmir Putin as Moscow-backed rebels make territorial gains in eastern Ukraine.

President Barack Obama is under pressure from some in Congress to provide Kiev with lethal weapons. German Defense Minister Ursula von der Leyen voiced Europe's misgivings about this strategy: "Are we sure we would be improving the situation for the people in Ukraine by delivering weapons? Are we really sure that Ukraine can win against the Russian military machine?"

"And would this not be an excuse for Russia to intervene openly in the conflict?" asked the German minister. Britain also fears that sending weapons could "escalate the conflict", her British counterpart Michael Fallon told the conference.


As they spoke, Chancellor Angela Merkel and French President Francois Hollande held talks in Moscow with Putin to try to end the conflict in Ukraine that has killed more than 5,000 people and driven Russia's relations with the West to new lows. Their initiative was partly prompted by the debate about arming Kiev.

NATO's top military commander, Gen. Philip Breedlove, gave the strongest indication so far that he is - as the New York Times reported this week - among the U.S. officials who favor providing defensive arms and equipment to Ukraine's military. The West has tried using diplomatic and economic measures to put pressure on Putin, he said. "But if what is being done is not producing what you want to gain from the conversation, then maybe all tools in the tool bag should be used and conventional means should not be outwardly discounted," Breedlove added.

Germany's von der Leyen questioned the strategic sense of providing weapons to Kiev when the separatists were so well-supplied by the Russians. "The support with arms from Russia to the separatists is potentially unlimited," she said. "And do we really count on being able to provide as many arms to the Ukrainian army that they could potential conquer the other side?"
Source:
http://www.reuters.com/article/2015/02/06/us-ukraine-crisis-germany-minister-idUSKBN0LA1S420150206
Europe Throws Ukraine Under the Bus
The battle for Debaltseve is over. On February 18, Petro Poroshenko, the Ukrainian president, ordered his troops to withdraw from the city in the Donetsk region in eastern Ukraine. The soldiers hadn't a chance of winning. They were easily outnumbered by pro-Russian forces, whom Moscow has supported throughout the conflict. As the Ukrainian soldiers made their way out of the bombed city, the ceasefire accord reached in Minsk on February 12 was in tatters.
Repeated calls by Angela Merkel, the German chancellor, to Vladimir Putin, the Russian president, to implement the ceasefire have gone nowhere. Diplomacy has failed. What is more, Europeans have not grasped the implications of Ukraine losing its territorial integrity.
European leaders can wring their hands. They can threaten to ratchet up the sanctions they have imposed against Russia. But the damage has been done ever since March 2014, when Putin annexed Crimea. Through its weak response to Russian aggression, the E.U. has discarded the rules of the post–Cold War era. Even the 1975 Helsinki Final Act, in which Western and Communist bloc leaders pledged to respect the inviolability of borders, has been torn up. Europe is entering a new and dangerous era for which it is completely unprepared.
When it comes to facing real threats on their Eastern borders—meaning from Russia—European leaders still cling to the idea of soft power. Yet at the same time, several governments have joined the U.S.-led coalition to fight the terrorist threat coming from the Islamic State in Iraq and Syria.
Ursula von der Leyen, the German defense minister, who is overseeing a new white paper that refers to Russia as a threat, tried to explain the difference in approach between Russian aggression and jihadism. Speaking at the February 6–8 Munich Security Conference, von der Leyen said diplomacy could not work with the Islamic State because there was no one with whom to negotiate. Therefore, force was a viable option. That, she said, was not the case with Russia: there, the West had a negotiating partner.
Not any more, it seems. The failure of the latest ceasefire agreement in eastern Ukraine shows the futility of talking to the Russian president. Some European leaders would beg to differ. The fulsome ways in which some leaders deal with Putin are shameful. They make a mockery of European unity and the appalling suffering of civilians in eastern Ukraine.
Viktor Orbán, the prime minister of Hungary, who feted Putin on February 18, is willing to make his country even more dependent on Russian energy by agreeing to Russian loans to build a new nuclear reactor near the central Hungarian town of Paks. That dependence carries a high price in the form of political interference. So far, Orbán has backed E.U. sanctions against Russia and NATO's new reassurance role in Eastern and Central Europe. But that continuing support cannot be taken for granted.
Other European leaders, who seem to forget that a war is being waged on the E.U.'s borders, have no qualms either in dealing with Putin. Nicos Anastasiades, the president of Cyprus, is scheduled to visit Moscow on February 25. For many years, Cyprus has been providing Russian oligarchs with a safe haven for their riches.
Alexis Tsipras, the newly elected prime minister of Greece, has nonchalantly implied that he could turn to Russia for financial assistance if his talks with E.U. finance ministers over amending the terms of Greece's bailout program fail. And don't forget Miloš Zeman, the president of the Czech Republic, who is known for his pro-Russian stance. With leaders like these, it's a wonder that the E.U. ever managed to push through its sanctions.
But there is a wider issue at stake: the Europeans' unwillingness to defend Ukraine's territorial integrity has set a precedent. Some would say that Russia tested the E.U.'s resolve in 2008 after its short invasion of Georgia. Then, the response by the E.U. and by the West in general was weak. And as Russia over the past year began chiseling away at parts of eastern Ukraine, in November 2014 the Kremlin signed a security pact with the self-declared republic of Abkhazia, which Russia prized away from Georgia during the 2008 war.
With the fall of Debaltseve, Poroshenko had no option but to call on the United Nations and the E.U. to send peacekeepers to eastern Ukraine. Whatever the response to that request, the record of peacekeepers is to consolidate facts on the ground, not to undo them. That could suit Putin. Poroshenko's call also confirms how the E.U. and the United States failed to give the Organization for Security and Cooperation in Europe (OSCE) sufficient personnel and support to monitor either the September 2014 Minsk Protocol or the February 2015 ceasefire agreement. Pro-Russian separatists have done everything possible to hinder the OSCE monitors.
That aside, Europeans' unwillingness to defend Ukraine's territorial integrity is due to more than the reluctance of most E.U. governments to provide Ukraine with weapons. Apart from the endless arguments over whether sending arms would encourage Putin to escalate or de-escalate the war, this unwillingness also stems from the fact that most European governments do not believe Ukraine's territorial integrity matters that much to their own security. For most Europeans, the war in Ukraine—unlike the Islamic State—does not pose a threat to their way of life and their values. Yet the war has already called into question Europe's values and the principle of inviolable borders. What European leader would deny that?
Source: http://www.newsweek.com/europe-throws-ukraine-under-bus-308853
Russian diplomat slams "destructive" US stance
A senior Russian diplomat on Friday accused the U.S. administration of taking a "destructive" stance in bilateral relations and warned that Moscow could deal "painful" counterblows. Deputy Foreign Minister Sergei Ryabkov said that Secretary of State John Kerry breached "diplomatic ethics" when he told U.S. lawmakers earlier this week that Russian officials had lied to him about support for separatists in eastern Ukraine. Ryabkov added in remarks carried by Russian news agencies that Washington "lacks moral right" to make such judgment.
Ukraine and the West have accused Russia of backing the rebels with troops and weapons. Moscow denies that, and Ryabkov again dismissed the U.S. accusations as "absolutely unfounded" and "unacceptable." He warned that Moscow could retaliate to potential new U.S. sanctions, but wouldn't necessarily make them public. "We are working on them, but it would be wrong to announce them in advance, and, in fact, announce some of them at all," Ryabkov said. "We are leaving all options for ourselves. We have used and, if necessary, will use quite painful countermeasures."
"Our bilateral agenda with the United States has become utterly negative because of the destructive course taken by Washington," Ryabkov said, adding that there are few issues on which Moscow and Washington could still cooperate. He said that the Iranian nuclear talks remained one of those areas and voiced hope that an agreement could be reached before a March 31 deadline.
The U.S. and Iran have reported progress on a deal that would clamp down on Tehran's nuclear activities for at least 10 years but then slowly ease restrictions on programs that could be used to make atomic arms. Ryabkov said the latest round of talks has proven that "a chance for reaching agreement on time far exceed the probability of a failure or a delay." He said that once U.N. sanctions against Iran are lifted, Moscow expects to expand its military and nuclear cooperation with Iran. Russia, which built Iran's first nuclear power plant in the southern port of Bushehr, signed a deal last November to build two more reactors, which would be possibly followed by another six.
Source:
http://news.yahoo.com/russian-diplomat-slams-destructive-us-stance-164159631.html
Chaotic Retreat Follows Ukrainians' Withdrawal From Donetsk Airport
The ruins of the once gleaming and modern Donetsk airport, site of near relentless fighting in recent days, finally fell on Thursday to pro-Russian rebel forces who then paraded captured Ukrainian soldiers through the streets of the embattled city. The airport, which had been claimed by both sides, is nonfunctional, the terminal and runways having been destroyed months ago. Nonetheless, it has retained high symbolic value in the continuing hostilities as the government's last toehold in the city, the largest in the contested territory of southeastern Ukraine.
By dawn on Thursday, it was clear the Ukrainian Army was in a chaotic and bloody retreat, leaving behind their dead in the ruins of the main terminal, a Russian news video showed. Later in the day, in an official statement, Ukrainian military officials acknowledged that they had lost the battle. In Donetsk, rebels forced a dozen captured Ukrainian soldiers to kneel on the streets near where artillery fire had gutted a trolley bus, killing at least eight people, encouraging passers-by to beat and spit on them.
"Fascists!" one old woman yelled at them. "Who are the terrorists now?"
The renewed violence, in Donetsk and at a remote checkpoint north of Luhansk, another major separatist-held city, threatened to plunge the region into ever-deepening chaos. Deepening the sense that the region might be descending into a fresh period of bloodshed, Gen. Philip Breedlove, NATO's top commander in Europe, said that the alliance's analysts had noted the presence of sophisticated Russian military systems, electronic warfare and air defense systems, in the conflict zone. Previously, he said, the presence of these systems has been associated with an incursion of Russian troops and presaged a fresh round of fighting.
Speaking at a meeting of security officials in Kiev after the capture of the airport and public humiliation of its last, captured defenders, Ukraine's president, Petro O. Poroshenko, vented frustration with a broken peace process. "If the enemy does not want to abide by the cease-fire, if the enemy doesn't want to stop the suffering of innocent people in Ukrainian villages and towns, we will give it to them in the teeth," Mr. Poroshenko said in a statement on his website.
The Ukrainian Army and volunteer soldiers had held the airport through months of close combat. At times, Russian-backed rebels and Ukrainian soldiers occupied different floors in the same building. Holes in the floor and stairwells became front lines. The turning point came when rebels exploded one of the floors, raining concrete and debris onto the heads of Ukrainian forces on the level below. The airport fell as months of continual rebel shelling had destroyed all of its defensible positions, wrote Yuri Butusov, the editor of a Ukrainian military news portal, censor.net.
"The new and old terminals, the control tower and everything that could serve as a point of defense was destroyed," he wrote. "And the airport is under direct fire, and the last surviving defenders left the new terminal only today."
For Ukraine, the airport was laden with symbolic value as the site of the first in a string of military victories last summer that ended in August with a Russian intervention and cease-fire. "Ukrainian soldiers defending the Donetsk airport were compelled to surrender what just a year ago was a wonderful, modern airport," one volunteer unit, the Azov Battalion, posted on its website. Andriy Lysenko, a spokesman for Ukraine's military, said Ukrainian soldiers still defended some airport is still a battlefield," he said.
In the city, an angry crowd of Donetsk residents pounced upon a Ukrainian soldier marched by rebel troops to the site of the bus-trolley explosion. People screamed angrily at the soldier as he was held by rebels, some reaching out to slap him across the face, or punch the back of his head. At one point, the crowd surged in so close that the soldier bent over to escape their pokes and punches and was pummeled on his back until the rebels holding him managed to squeeze him through the crowd and into the front seat of a waiting S.U.V.
Pro-Russian separatist leaders and senior Ukrainian government officials were quick to trade accusations over who was responsible for the assault on the bus, with the foreign ministries of Ukraine and Russia issuing nearly identical statements calling for an objective investigation.
A video taken in the aftermath of the early morning explosion showed the bus, which ran from an electrical connection to overhead lines, with its tires flattened, its sides punched in, filled with shards of concrete and stone and all of its windows either shattered or pocked with holes. A burned out car sat in the street nearby, and the building opposite had its front gate smashed and most of its windows blown out. There were conflicting reports of eight to 13 people killed.
In Moscow, the Russian foreign minister, Sergey V. Lavrov, issued a statement blaming the Ukrainian government and calling the bus attack "a crime against humanity, a rude provocation aimed at undermining the efforts on a peace settlement." Mr. Lavrov added: "It is becoming obvious that the party of war in Kiev, and its foreign patrons, are not stopped by fatalities. Everything must be done to stop the shelling by Kiev of towns in southeastern Ukraine and to prevent the further pointless casualties among the civilians."
With both sides equipped with heavy weapons, artillery duels all too often miss by hundreds of yards or more, killing bystanders.
The strike in Donetsk came the day after President Poroshenko, addressing the World Economic Forum in Davos, Switzerland, held up a piece of wreckage from another public bus, destroyed in an artillery attack on Jan. 13 near the town of Volnovakha, in which 13 people were killed. In his speech, Mr. Poroshenko said that thousands of regular-duty Russian troops had been moved across the border into eastern Ukraine, escalating the conflict.
Fighting also intensified early Thursday in an area of remote Ukrainian checkpoints and small villages along the northern approach to the rebel stronghold of Luhansk. Ukraine military officials had said they were convinced they were facing regular Russian troops when the engagement began on Tuesday.
Late Wednesday night and into Thursday morning, both Checkpoints 29 and 31, north of Luhansk, and the nearby villages of Krymske and Nizhneye were subjected to persistent shelling. This was followed, Thursday afternoon, by what Ukrainian military officials described as a tank assault, which they said their forces were able to repel.
The three days of fighting, though, resulted in widespread damage to the two villages, said Yaroslav Galas, head of the department of communications for the regional administration. Only about 150 residents were left in Krymske, he said, about 10 percent of the usual population, and a huge fire at the local power station, visible for miles around, made it unlikely the village would ever be reinhabited, he said. "You can say the situation there is an emergency," Mr. Galas said.
Source: http://www.nytimes.com/2015/01/23/world/europe/ukraine-cedes-donetsk-airport-to-rebels-as-fighting-continues.html
Ukraine's President Is Trapped With His Troops
Two days after the belligerent parties in eastern Ukraine were supposed to suspend fighting, the truce is not holding. The agreement sealed last Thursday has hit the first of several predictable snags: Kiev refuses to recognize that a large number of its troops are encircled near the railroad junction of Debaltseve, and fighting rages on as these troops try to break out. Although both sides are guilty of violating the cease-fire, responsibility for preserving it is now in the hands of Ukrainian President Petro Poroshenko.
Between Saturday and Sunday, the residents of Donetsk, eastern Ukraine's biggest city, now held by the pro-Russian rebels, experienced their first quiet night in months. It looked as though the fragile cease-fire was for real -- until reports started coming in from Debaltseve. Here's one from photographer Max Avdeev, who was in the area: In another post, Avdeev wrote that several thousand Ukrainian soldiers were surrounded at Debaltseve. "Experts who seriously discuss a cease-fire and all sorts of political factors deserve a good kick," he added. "There's no politics there, just lots of fighting men who are mad and who don't want to stop.
He's probably wrong about that, though: A lot of this is about politics. There are plenty of authoritative Western press reports (here's one from The New York Times and one from The Wall Street Journal), as well as Ukrainian reports citing military sources in the area, confirming that a sizable Ukrainian contingent -- up to 8,000 troops -- has been encircled by separatist forces. (To use military parlance, Ukraine's forces were originally positioned as a salient -- a fragile extension into rebel territory -- but now they are completely surrounded, forced into what Russians call a kotyol, or cauldron.)
The pro-Russian rebels have been talking openly about the encirclement since last week, demanding the Ukrainian troops lay down their weapons and leave Debaltseve. Yet official Kiev -- meaning Poroshenko and the military command -- have never admitted Ukrainian troops are trapped. Today, Kiev's defense ministry confirms street fighting in Debaltseve and says "bandits" now control part of the town. Yet it still stops short of an admission that thousands of its troops have been cut off.
The matter came up during the cease-fire talks in Minsk, but Poroshenko adamantly denied the problem existed. Coming out of the marathon negotiations, Russian President Vladimir Putin ordered military experts to figure out what was going on. Whatever they reported back, and whatever other orders Putin may have given, the Ukrainian troops clearly never ceased in their efforts to fight out of the "cauldron", and the rebels -- possibly aided by Russian soldiers -- remained similarly stubborn in keeping them sealed in.
Both sides have been acting in bad faith. The rebels and their Russian backers demanded an extra two days of fighting before the cease-fire, presumably so they could seal the encirclement, and they now consider the Debaltseve area their legitimate conquest to which the cease-fire terms must apply -- meaning Ukrainian forces must pull back to a mutually agreed upon separation line. Kiev, for its part, has been trying to wriggle out of an embarrassing military defeat that would have symbolic importance for the country's fiercely patriotic electorate. Poroshenko seems to be hoping that the cease-fire's European guarantors will intervene and force Putin to unblock Debaltseve.
So far, that hope has been futile. German Chancellor Angela Merkel talked to Putin and Poroshenko on Sunday and Monday, but they didn't come to any agreement on Debaltseve.
The most obvious way to save the cease-fire would be for Poroshenko to acknowledge the encirclement and save his troops from almost certain death by negotiating their safe passage. Russia and its proxies in the area have signaled that they are willing to stop the fighting once that happens: Things have been relatively peaceful along the rest of the separation line. Once the Debaltseve boil is lanced, the sides can execute the artillery pull-back outlined in the cease-fire agreement, originally scheduled to begin in the early morning hours of Wednesday, but now certain to be delayed. Though there are plenty of other traps in the Minsk agreement, there would be time to deal with them later.
The alternative is harrowing. The Ukrainian troops could keep fighting to get out of Debaltseve, but nothing short of direct intervention by NATO troops could save them from taking the heaviest casualties of the entire campaign. The cease-fire would be shattered, and it would either be renegotiated on even more favorable terms for Putin and the rebels, or the war would escalate with unpredictable consequences for both Russia and Ukraine.
Putin, who in his conversations with Merkel and Poroshenko still maintains the fiction that his country is not a party to the conflict, appears to be prepared for this scenario. With the military advantage on his side, he can afford to press ahead. That may change as the West decides on a response to further escalation, but with the situation on the ground changing hourly, that is not an immediate obstacle for the Russian leader.
Poroshenko's problem is that he cannot be sure Putin will stop even if the Ukrainian troops at Debaltseve surrender, rather than continue on to other strategic areas, including the port city of Mariupol. Then, Ukrainians would hold Poroshenko responsible for caving in and achieving nothing. There is no good way out for the Ukrainian president. All he can do now is try to save his soldiers' lives and hope Putin is satisfied with winning one last military victory in his hybrid war before the conflict is effectively frozen until the end of this year. What happens next turns on whether the Ukrainian leader can stifle his pride and put his political support in jeopardy by taking a plunge into uncertainty.
Source: http://www.bloombergview.com/articles/2015-02-17/ukraine-s-president-is-trapped-with-his-troops?cmpid=yhoo
Saakashvili to the Rescue, or not
Over the past decade Ukraine has undergone a series of economic and political setbacks. The 2004 Orange Revolution quickly turned into a fiasco that ushered in four years of utter cronyism, monopoly consolidation, and geopolitical mismanagement that was excessive even by Ukrainian standards. And now the situation has gone from bad to worse. Kiev is fighting and losing a war in its eastern provinces, facing bankruptcy, a negative growth economy, lacks prudent leadership, and is at present alienating a state that understands Ukraine's predicament better than most.
Kiev's appointment of former Georgian president Mikheil Saakashvili as the head of Ukraine's newly created International Advisory Council on Reforms has strained Georgian-Ukrainian ties. His task is to create proposals and recommendations for implementing reforms in Ukraine based on leading international practices. Since 2013 Saakashvili has been living in self-imposed exile in the United States. He faces arrest if he returns to Georgia.
In August of 2014, the Georgian Prosecutor-General's Office requested an Interpol warrant for Saakashvilii's arrest. The former president is facing several charges in his home country over his alleged abuse of power, the use of excessive force against protesters, embezzlement, and ordering politically motivated killings. Now that Saakashvili is in Ukraine, Tbilisi has asked for his extradition. Kiev has refused to comply.
Why Petro Poroshenko would name Saakashvili as an advisor when doing so risks antagonizing the only post-Soviet state that unconditionally supports Kiev remains a mystery. Officially Saakashvili will be advising on economic matters, not military, but his presence in Kiev brings more trouble than it is worth because he risks upsetting a friendly country and further stoking Russian fears that the West is determined to create a rabidly Russophobe regime in Ukraine. There is a common thread that connects the new government in Ukraine with that of Saakashvili's 2004-2013 government: Washington's war-hawk community. Both the Rose Revolution and the Euromaidan received moral and political support from American liberal interventionists and neoconservatives. Victoria Nuland, the wife of prominent neocon Robert Kagan and the U.S. assistant secretary of state for European and Eurasian affairs, openly supported the Maidan protestors in the fall of 2013. For better or worse she remains the face White House policy in Ukraine. Likewise, Kagan was an admirer of Saakashvili's presidency and remains an advocate of his within Washington policy making circles. He also served as a foreign policy advisor to John McCain during the 2008 election. McCain is a strong proponent of a bellicose American foreign policy and is quite fond of Saakashvili or Misha as he adoringly calls him.
It is an open secret that the U.S. has taken the lead among Western powers in advising and training the Ukrainian government in how to deal with the separatist conflict in the Donbas region as well as with economic, legal, and military reforms. This may explain why Poroshenko decided to hire the former Georgian president, a polarizing figure in his native country and among foreign dignitaries. Saakashvili continues to enjoy cordial relations with leading American think-tanks and policy-makers at the State Department. Just as the events of the Euromaidan were supported overtly and covertly by the West, the 2003 Rose Revolution in Georgia, which brought Saakashvili to power, was also backed by Western capitals. Unlike a number of Western European states that are eager to restore some normalcy in relations with Moscow, Washington is not. The 2016 election is right around the corner and no potential presidential candidate or party would like to seem soft on Russia.
If this is yet another State Department recommendation, it is poorly timed and ill-conceived. This seems to be the norm when it comes to Washington's suggestions for Kiev. Indeed, Victoria Nuland was in Tbilisi on February 17th as part of her South Caucasus tour. When asked about Georgia's request of Ukraine to extradite Saakashvili, she replied that Ukraine and Georgia "need each other and should support one another in this 'very important moment' in their history". It is true that both countries are at a crossroads and can use all the help they can garner. But appointing Saakashvili as an advisor was a very poor decision. For starters, what sage advice can a man who permanently lost two provinces of his country, yet refuses to admit his mistakes, provide? If Ukrainian officials wish to make smart choices when dealing with their Russian counterparts then the selection of the former Georgian leader – blindly anti-Russia and anti-Putin – is a poor one. More importantly, officials in Tbilisi feel slighted by the Ukrainians, a state they see as a kindred spirit of sorts. Meanwhile the Kremlin has a new example for an old argument it uses in its ongoing negotiations with Georgian diplomats: that the West does not take Georgia's concerns seriously. Russia's ultimate goal is to lure Tbilisi away from the West and into the Russian camp, primarily through Georgia's inclusion into the nascent Eurasian Economic Union. This will be a medium to long term goal and may take years but that is the endgame.
One way to go about reversing Georgia's Western orientation is to pit the Georgian political establishment against itself. It ought to be noted that it is Georgian Prime Minister Irakli Garibashvili who is the one pushing for Saakashvili's extradition, and the investigation of other former high ranking members of the United National Movement Party. In contrast, President Giorgi Margvelashvili comes across as more ambivalent. He claimed that 'it is Ukraine's internal matter and a sovereign right' to appoint Saakashvili. Whereas Garibashvili is keener on re-establishing ties with the Kremlin, Margvelashvili leans toward shoring up existing Euro-Atlantic relations. For well over a year the Georgian President and Prime Minister have faced off over various issues, domestic and foreign. The power struggle between these two men will decide in which geopolitical direction Georgia will go. It will also determine whether Tbilisi takes offense at Kiev's decision or not, and if so, what repercussions will follow. Although this one event is unlikely to rupture ties between Ukraine and Georgia, it will unnecessarily create tensions between two states that strive for a similar geopolitical outcome.
If Ukrainian officials want to restore order and bring sustained growth to their country they must stop looking toward foreigners to solve their woes and instead begin the process of harnessing the creative energies of the Ukrainian people. Sadly, past performances are often good indicators of future actions thus Ukraine will continue to stumble from one misstep to another – Saakashvili's appointment being the most recent example.
Vilen Khlgatyan is the Vice Chairman of the Political Developments Research Center (PDRC).
Pro-Moscow rebels capture key Ukrainian town
Reports in Russian media suggest that pro-Russian rebels have taken the railway town of Debaltseve from besieged Ukrainian government forces. The rebels claim that most of the city is now under the control of armed groups loyal to the breakaway Donetsk People's Republic, according to Riga-based online newspaper and news aggregator Meduza.io. The article cites Ukrainian journalist Andrew Tsaplienko as saying that the police department and the railway station have been taken.
Independent Russian news service Interfax is reporting that 300 Ukrainian soldiers have given themselves up to become prisoners in the town, citing a representative of the separatist militia. Debaltseve is of central strategic importance to both sides as it is a key railway hub and sits deep in an area that is mostly controlled by the separatists. Its loss would signal a consolidation of the gains made by the rebels against government forces over recent months, that NATO, the US and Europe believe was achieved with Russian assistance.
The official Twitter account of the National Security and Defense Council of Ukraine has acknowledged that there has been heavy fighting around the town but earlier claimed that Ukrainian forces had been able to hold their positions. The move comes just days since a new ceasefire agreement came into effect in the country. Ukraine's President Petro Poroshenko ordered his troops to stop firing at 10pm on Saturday local time. However, there have been widespread reports that fighting continued between government forces and pro-Moscow rebels around Debaltseve.
Source: http://uk.businessinsider.com/reports-pro-moscow-rebels-captures-railway-town-of-debaltseve-2015-2
7 Reasons the U.S. Should Stay Out of the Ukraine-Russia Fight
The ceasefire between Ukraine and Russia appears to be holding, after Kiev's forces lost ground in a recent spate of fighting. Fortune could yet smile upon Ukraine, but as long as Russia is determined not to let the separatists fail, the former's efforts likely will be for naught. Only a negotiated settlement, no matter how unsatisfying, offers the possibility of a stable resolution of the ongoing conflict. Indeed, the alternative may be the collapse of the Ukrainian state and long-term confrontation between the West and Russia, at great cost to all sides.
Agreeing to a compromise might be as hard for Washington as Kiev. The latter has more to lose, but U.S. policymakers have come to believe that they have been anointed to govern the entire Earth. However, while the U.S. and Europe can weaken Russia's economy and target Moscow's elite, they are not willing to risk military conflict with a nuclear-armed power, nor should they.
Ukraine's most fervent advocates assume anyone not ready to commit self-immolation on Kiev's behalf must be a Russian asset left over from Soviet times. However, Washington policymakers should put America's interests before those of other nations, in which case there's no justification for jumping into the Ukraine-Russia imbroglio.
There are at least a baker's dozen good reasons for the U.S. to avoid the fight. I recently covered the first six elsewhere: Ukraine isn't important geographically; Russia matters to America more than Ukraine does; blame is widely shared for Ukraine's travails; Washington never guaranteed Ukraine's security; Vladimir Putin is not Hitler, and Russia is not Nazi Germany (or Stalin's Soviet Union); and there's no genocide. But these are just the start. Seven more complete the baker's dozen.

1) Russia isn't Serbia, Iraq, Afghanistan, or Libya.
Americans have come to expect quick, easy, almost costless victories. The Pentagon hasn't had a tough time defeating another government since Vietnam. It is the aftermath that has been difficult, an important reason that Washington didn't try to occupy Libya. While the Obama administration has resisted proposals for military confrontation with Moscow, a gaggle of ivory tower warriors has pushed to arm Ukraine, bring Kiev into NATO, and station U.S. men and planes in Ukraine. These steps could lead to war.
However, Russia would be no pushover. The U.S., especially in alliance with Europe, should be able to defeat any nation in full-scale combat. However, Moscow has improved its conventional forces since their mixed performance in the 2008 war with Georgia. Russia has an air defense system that would preclude America's usual costless control of the skies. Worse, Moscow has a full range of nuclear weapons. It could respond to allied conventional superiority with use of tactical nukes. It's one thing to play military chicken with an impoverished third-world nation. It's quite another to challenge a nuclear-armed state.

2) Moscow has more at stake in Ukraine than the West has and will act accordingly.
America's war-happy chattering classes often assume that but one harsh word from Washington will cause other nations to beat a swift retreat. If only President Barack Obama would "exercise leadership" and "demonstrate resolve," Vladimir Putin would admit he was wrong, abandon Ukrainian separatists, disgorge Crimea, and go into exile in Siberia.
In fact, the status of Ukraine matters far more to Moscow than to Washington. America has no interests of comparable strength regarding Ukraine. Imagine if the Soviet Union had proposed bringing Mexico into the Warsaw Pact after having helped oust a democratically elected government allied with America. Washington's reaction would have been swift, strong, and exceedingly hostile.
Since Russia has far more at stake in Ukraine's orientation, the former will devote far greater resources and take far greater risks than will the allies. Ukraine is a minor economic and security issue for Europe and of marginal concern for America. That's why no allied government is prepared to take military action in Ukraine. In fact, Kiev can expect only limited financial transfers along with financial sanctions against Russia. In contrast, the Putin government has accepted financial losses, economic isolation, human casualties, and political hostility.

3) Alliances should enhance U.S. security, not provide foreign charity.
In 2008 NATO first agreed in principle to bring Ukraine into the alliance. Several European nations remain opposed, but Ukraine's most fervent advocates continue pushing to include Kiev. Last month Ukraine's Rada repealed the law barring membership, and President Petro Poroshenko advocated joining.
It's impossible to blame Kiev for wanting the West to protect it. But it makes no sense for the allies to do so. Indeed, Washington has played the sucker throughout NATO's expansion. Adding new nations did not make America more secure. Rather, the U.S. treated its premier military alliance like international charity, bringing in nations that amount to security black holes. Washington paid to upgrade small militaries with minimal capabilities while promising to protect new members from threats irrelevant to America.
Adding Ukraine (and Georgia) would be even more dangerous. Both have been at war with Russia. Both have had irresponsible political leadership. Both have an incentive to entangle the globe's superpower in their territorial disputes. Bringing them into NATO would dramatically degrade U.S. security by transforming minor conflicts irrelevant to Washington into potential military disputes between America and Russia.

4) Security guarantees and alliance commitments often spread, rather than deter, conflict.
NATO advocates presume that membership would dissuade Russia from taking military action. Alas, deterrence often fails. History is replete with examples of alliances that did not stop conflict. And when deterrence fails, alliances become transmission belts of war. The worst war in human history, World War II, began despite defense promises made to Poland by France and Great Britain in an attempt to forestall a German invasion. World War I provided an even more dramatic example of alliances expanding rather than restricting conflict. An assassination in Sarajevo, Bosnia, spread war to most of Europe as well as to parts of Asia and North America. In many cases contending parties either discount the likelihood of countries acting on their promises or believe the stakes warrant risking war. Both likely apply to Russia in Ukraine.
5) U.S. foreign policy should be based on the interests of America, not on those of other nations.
Perhaps the greatest distortion to U.S. foreign policy comes from ethnic lobbying. There's nothing wrong with having affection for one's ancestral homeland. But there's a lot wrong in designing U.S. foreign policy to benefit another nation rather than America, such as pushing Washington to risk war on behalf of Kiev. Doing so clearly is not in the interests of America or Americans.
Of course, advocates of Ukraine are not the only offenders. Lots of ethnic Americans seem to forget who their government is supposed to represent. Descendants of Eastern Europeans were among the most fervent advocates of NATO expansion. For a half century the voting clout of Cuban Americans in Florida held U.S. policy toward Havana hostage. There is no worse political cat fight than between Greek and Turkish Americans. Ethnic Koreans express horror at proposals to shift responsibility for South Korea's defense to Seoul. There are several other examples. Ukrainian Americans are only the latest to urge Washington to risk war for their friends, family, and heritage.
Some advocates for Kiev argue that Ukraine deserves support since France helped the American colonists win their independence during the American Revolution. Of course it makes sense for Kiev to ask for U.S. support, just as it made sense for the American colonies to request aid from Paris. But a request does not require a yes. France intervened in the American Revolution because Paris believed it was in France's interests to weaken Britain by splitting off one of its most important colonies. Going to war with Moscow would offer Americans no similar benefit. Indeed, France's aid to America pulled a weak monarchy into a much larger global conflict -- which Paris lost. That further weakened the monarchy, hastening the French Revolution. France might have avoided that horror had it not intervened on America's behalf!
6) It's Europe's turn to act.
If Ukraine matters geopolitically, it is to Europe. If anyone should be providing subsidies and weapons to Kiev, it is Europe. If anyone should be offering military guarantees to Ukraine, it is Europe. If anyone should be introducing forces into Ukraine, it is Europe. If anyone should be bolstering Europe's military defenses, it is Europe.
But Europe can't seem to be bothered. Just three European countries meet NATO's suggested level of military spending, 2 percent of GDP. Even Poland, demanding "reassurance" in the face of potential Russian aggression, fell short of that anemic level last year. The Baltic states are even worse: Among the three, only Estonia hits 2 percent.
Nor is anyone else in Europe much interested in doing anything more, even for NATO states. When Poland and the Baltics insisted that other members station troops in their nations, Germany, the Cold War border state protected for decades by American, British, and other personnel, said, "Nein!" Other NATO members continue to shrink their militaries. Ukraine poses a crisis, the Europeans say, but, as always, the U.S. is supposed to do any military heavy lifting.
7) A negotiated settlement is the only solution.
Ukrainians insist that Ukraine must be free to decide its own future. Yes, after the Second Coming, when the lion has lain down with the lamb. After people representing all the world's religions, ethnic groups, political philosophies, races, and everything else have joined together to sing "Kumbaya" around a global bonfire. After men and women again live in the Garden of Eden.
The world is an unfair place, and many people are stuck in bad neighborhoods. Weaker parties must make accommodations as necessary. During the Cold War Finland maintained its domestic liberties by not antagonizing the Soviet Union. Taiwan lives in the shadow of an ever-more-powerful China. Qatar abandoned its independent foreign policy under pressure from its Gulf neighbors. Small Caribbean and European nations are bullied by America and the European Union on tax matters.
The world is similarly unfair to Ukraine today. America and Europe will not go to war on Kiev's behalf. Ukrainians must recognize their limitations in deciding what to do. Military victory is unlikely. On their own, the separatists would lose to Ukraine's central government. But Moscow will not allow Ukraine to defeat its allies. In fact, in December President Poroshenko admitted, "There's no military solution in Donbas," since his nation lacked the resources to win. Even more so, Kiev will not recover Crimea -- militarily, at least.
Stalemate is no solution either. Ukraine faces economic crisis. Government expenditures are up, revenues are down, and foreign investment is on hold. The economy has tanked. Ukraine needs to reform and rebuild, which will be difficult as long as the crisis persists.
Kiev can't afford the war, which is costing $10 million a day. This year Kiev faces a $15-billion financing gap. Moody's warned of a possible debt default. Some economists worry about hyperinflation. The head of Ukraine's central bank spoke of a "full-blown financial crisis." Famed currency speculator George Soros argued that Kiev needed at least $50 billion in support. But neither America nor Europe is going to come up with anything close to that -- they currently have offered about $4 billion total.
The allies hope that sanctions will force Russia to concede. Before Christmas Congress approved a new round of penalties without debate. The West's sanctions have been painful for Moscow, especially combined with the fall in energy prices. Still, Putin won't be retreating voluntarily. His term runs until 2018, and no one, in or out of government, appears able to challenge him.
Massive public discontent could spark a popular revolution. However, foreign sanctions cause people to rally around their governments more often than they cause people to abandon their governments. As of December Putin's popularity remained at 85 percent, with the majority of Russians opining that their country was on the right track. If Putin's support starts to fall as the economy continues its downward slide, pressure on Putin to act will rise. However, he is not likely to yield to the West, which would be catastrophic politically. It's more likely that he would tighten authoritarian controls at home to stifle opposition activists and strike overseas to revive nationalist sentiments.
An extended conflict would continue to spread economic pain well beyond Russia, especially as European economies continue to stall. Some European states already are lobbying to lift or moderate sanctions. In early January French President François Hollande called for dropping the penalties. In December the Czech Republic's finance minister, Andrej Babiš, complained, "It brings nothing, these sanctions. They will only have a negative impact."
Perhaps even worse than sanctions that do not force Moscow to its knees would be those that do. The prospect of Weimar Russia should cause Ukrainians and their friends in the West to be careful what they wish for. Europe especially has much at stake in Russia economically. Worse, there is little reason to expect a Russia in crisis to be democratic and docile. Greater nationalism at home and adventurism abroad would be more likely. Western-style liberals would not be the natural beneficiaries of an implosion at home.
With no one prepared to yield, prospects increase for a "frozen conflict" involving Ukraine and ethnic-Russian separatists. Worse is unending confrontation between America/Europe and Russia. Who gains from a Ukraine that's bankrupt and divided? Who benefits from a Europe that's bleeding economically and a Russia that's responding sullenly? What of the future if the U.S. and Russia are increasingly at economic, political, and military odds? Warned Henry Kissinger, "[A] resumption of the Cold War would be a historic tragedy."
A modus vivendi won't be easy, but it is essential. Ukrainians could say no, but they should do so in realization that they would be acting on their own. Their destiny is in their hands, but they cannot expect everyone else to back a destructive outcome.
America and Europe should initiate discussions with Moscow, using sanctions as a negotiating tool rather than an endless penalty. A ceasefire should be policed by international monitors. Russia should acknowledge Ukraine's sovereignty and end military support for the rebels. Kiev should halt military operations and formalize further devolution of power on the Donbas. Ukraine should declare its military neutrality, endorsed by the West. Russia should accept Kiev's economic orientation both west and east.
Of course, Moscow also could say no. However, such an agreement would meet Putin's security concerns and halt Russia's economic slide. He is an authoritarian, not a fool. And if a diplomatic resolution is impossible, it is better to find out now than to do so only after suffering through an extended Cold War lite.
The Ukraine-Russia conflict is an unnecessary tragedy. But the only ending in something other than disaster is likely to come through negotiation. That might not satisfy any of the parties, but it likely is better than the alternative for all of them. Thankfully the ongoing battle doesn't much threaten America. But the U.S. still would benefit from peace between the two, as would the Ukrainian people, in particular. Instead of acting as a belligerent party, Washington should focus on shaping a diplomatic solution. Doing so won't be easy, but the Obama administration should make the attempt.
Source: http://www.huffingtonpost.com/doug-bandow/seven-reasons-why-us-shou_b_6763732.html?ncid=txtlnkusaolp00000592
Moscow protesters strike out against Ukraine and the West
For the thousands of Russians gathered near Red Square on Saturday, Maidan — the square in Kiev synonymous with pro-European protests last year — is nothing to celebrate. "Maidan is a festival of death ... Maidan is the smile of the American ambassador who, sitting in his penthouse, is happy to see how brother is killing brother ... Maidan is the concentration of everything anti-Russian ... Maidan is the embryo of Goebbels," the organizers of Russia's new Anti-Maidan movement shouted from the stage.
Demonstrators vowed that last year's protests in Kiev — centered in the Maidan square which ultimately forced Ukaine's pro-Russian president to flee on Feb. 21 — would never be repeated in Russia. "Maidan" is the Ukrainian word for "square" and in common usage refers to Maidan Nezalezhnosti (Independence Square). The protesters in Moscow were an assortment of ultranationalist bikers, pensioners, war veterans, members of student organizations and activists from other pro-Kremlin groups. Many of them waved Russian flags, others bore banners that said "Die, America!" or "U$A, Stop the War!" Police said that 35,000 people attended, though those numbers were impossible to verify independently.
In the year since Ukraine's transformation, anti-Western sentiment in Russia has spiked, largely over what many perceive as the West's hand in fomenting the protests in Kiev in order to gain a foothold of control near Russia.
"The United States is the world's biggest terrorist. ... We believe we can rise up again if they leave us alone, but they are always trying to teach us how to live," said 65-year-old Nina Kishkova, a retired teacher who was at the protest with her friend. Another Maidan "will never win in Russia. I will bring the ammunition myself."
According to a poll conducted this month by the independent Levada Center, 81 percent of Russians feel negatively about the United States — the highest figure since the early 1990s — and 71 percent feel negatively about the European Union. The number of Russians who dubbed relations between Russia and the U.S. as that of "enemies" leapt from 4 percent in January 2014 to 42 percent. The poll has a margin of error of about 3 percentage points.
"There has been no empire in history that did the kind of things to its colonies that America does to the world today," said Alexander Zaldostanov, the leader of the pro-Kremlin Night Wolves biker gang widely known by his nickname, the Surgeon.
The anti-Western sentiment, sparked by the West's wholehearted backing of the protests in Kiev, has only deepened as the U.S. and the European Union have imposed sanctions on Russia for annexing the Ukrainian region of Crimea and for supporting the separatists fighting in east Ukraine.
"There's nothing new about anti-Western sentiments in Russian society, the thing was to bring them to the fore," said Maria Lipman, an independent analyst. "People have said for a long time that the West is there to do harm to Russia. ... Now this sounds like a self-fulfilling prophecy because now the West is always discussing how to punish Russia so that it will hurt more."
Source: http://news.yahoo.com/thousands-gather-moscow-protest-fascist-coup-kiev-125253591.html
Russia, South Ossetia step toward annexation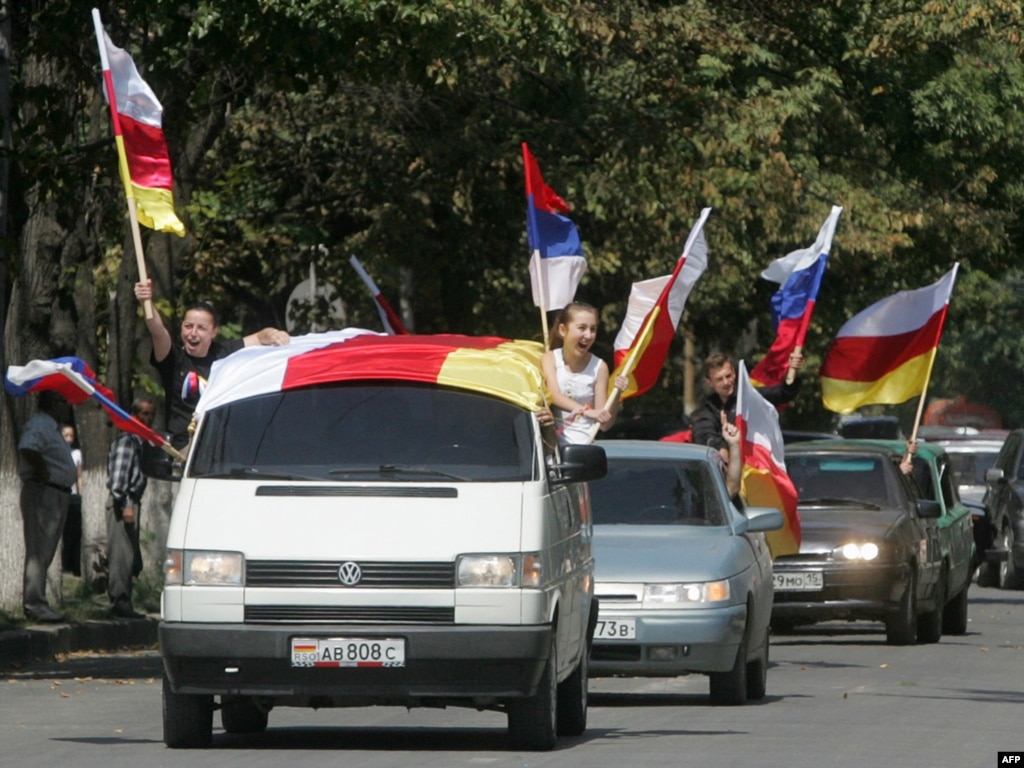 Georgia condemned on Thursday the signing of a border agreement between its breakaway region of South Ossetia and Russia, accusing Moscow of moving closer to annexing a territory it supported in a five-day conflict in 2008.

Georgia, which has ambitions to join NATO, and Russia fought that war over South Ossetia and another separatist region, Abkhazia. After it ended, Moscow recognized both regions as independent countries.
Moscow went further by signing a "strategic partnership" agreement with Abkhazia last November, seven months after annexing Ukraine's Crimea peninsula and throwing its weight behind separatists battling in eastern Ukraine. Russia says it wants to sign a similar document to integrate its security forces and military with South Ossetia's, and Foreign Minister Sergei Lavrov signed a preliminary agreement with his counterpart in the separatist region on Wednesday.
"It's yet another action directed against the sovereignty and territorial integrity of Georgia and an attempt to artificially redraw internationally recognized borders," the Georgian foreign ministry said. The foreign ministry in Moscow had no immediate comment on the remarks. Abkhazia and South Ossetia survive on financial support from Russia, and Moscow has promised not to cut aid for Abkhazia this year. Lavrov also said on Wednesday that Russia would "take measures to prevent the negative effect of attempts to drag Tbilisi into NATO."
Georgia, a South Caucasus country crossed by pipelines that carry Caspian oil and gas from Azerbaijan to Europe, said on Thursday that Russia was a threat to stability in the region and had no influence on the process of Georgia's integration into NATO. Tbilisi's government has long hoped to join the military alliance, and NATO has agreed in principle that it should one day become a member and plans to open a training center in Georgia by the end of the year. Analysts say the integration process has been delayed by member countries' reluctance to further provoke Russia.
John McCain: 'I'm Ashamed Of My Country, I'm Ashamed Of My President, I'm Ashamed Of Myself'
Arizona U.S. Sen. John McCain said something on CBS's "Face the Nation" Sunday about the U.S.'s handling of the ongoing standoff between Russia and Ukraine that surprised host Bob Schieffer. "I'm ashamed of my country, I'm ashamed of my president and I'm ashamed of myself that I haven't done more to help these people," McCain said. "It is really, really heartbreaking."
McCain was expressing his frustration with how the U.S. and major European powers like France and Germany have failed to stop Russian president Vladimir Putin's advance on Ukraine. "I believe that German chancellor and president of France legitimized for the first time in 70 years the dismemberment of a country in Europe. It's shameful. Vladimir Putin has not paid any price," McCain said.
McCain supports providing weapons to Ukraine to help fight against the Russians and pro-Russian separatists. The Ukranians "are not asking for American boots on the ground, but merely weapons to defend themselves against the Russian onslaught," McCain said. "Vladimir Putin wants Ukraine not to be part of Europe, and he is succeeding in doing so," McCain continued, adding "this is really a dark chapter in the history of our alliance."
Schieffer circled back to McCain's comments about being ashamed because of the U.S.'s failure to intervene, expressing just how surprised he was to hear the Republican say that. "I'll say this, senator, I've known you for a long, long time, interviewed you many, many times, and I've never heard you say I'm ashamed of my country, which you just said," said Shieffer. "And I'm ashamed of myself," McCain responded.
Source: http://news.yahoo.com/john-mccain-m-ashamed-country-m-ashamed-president-175342180.html
Putin's Power Projection: It's All About Energy and the Black Sea
What is Russian President Vladimir Putin's grand strategy? It may get lost in the headlines about the murder of an opposition leader just outside the Kremlin walls and the grinding horrors of the Ukraine war, but from the shores of the Black Sea here in Georgia the outlines are painfully obvious. While the world's attention has focused on eastern Ukraine over the last year, the Kremlin has been maneuvering to take something far more valuable than the war-torn sliver of outdated industrial territory known as Donbass around Luhansk and Donetsk.
There is a reason Putin has not agreed to annex parts of eastern Ukraine. It has nothing to do with sanctions, oil or respect for any country's territorial sovereignty. Russia simply does not want to take on the long-term economic burden of the Donbass region and its people. Tearing up a country by sending in troops and weapons is far less expensive than putting one (and its broken economy) back together. Eastern Ukraine was not financially solvent (without cheap Russian fuel) to begin with. Annexation of this region, as many analysts have written, never was Putin's intention. And he could care less about the actual welfare those Ukrainian "Russians" who believe they are fighting in his name.
So the war in Ukraine will end exactly where it began: Crimea. Control of the Crimean Peninsula probably was the strategic goal of the Kremlin even before its tool, President Viktor Yanukovych, fled his ridiculous mansion. The war in the East has provided a convenient theater for Russia at relatively little cost. Yet convincing the world that Russia is a "mighty" international bogeyman—inspiring extremist right- and left-wing movements in neighborhoods near you—has only been a perk for Putin.
Control of Crimea wasn't actually the end goal of the larger strategy. The objective all along has been control of the Black Sea region and the ability to monopolize energy supplies sent to Europe via that corridor. It seems so simple now. Unfortunately we're not talking in hypotheticals: the missiles already are in place and the oil pumps are primed.
In a baffling move, the Georgian government allowed 49 percent of its locally owned oil terminal in Poti—one of the few in the entire country—to be sold directly to Rosneft, Russia's largest state-owned oil company. While owner David Iakobashvili, a murky figure who reportedly made a ton of cash off the deal, gloated at the World Economic Forum in Davos, boasting about the investment the deal would bring to Georgia, the rest of Tbilisi's normally intractable and politically combustible political culture remained oddly silent.
As financial analyst Thomas Kapp put it in the journal article, "Monopolies do not stop at 49 percent. In exchange for a small amount of Russian investment, the Georgian government is allowing Russia to avoid Western sanctions by bringing fuel directly through Georgia in a move that will permanently result in Georgia's national strategic detriment. Meanwhile, the Georgian government is talking about land plots for NATO training centers and making copious political claims about Western integration. The problem here is that actions speak louder than words. The irony is that those sanctions Georgia is now helping Russia circumvent were intended to protect countries like Ukraine and Georgia from Russian occupation and aggression. What's even more unfortunate is that those 'strategic partners' of Georgia, like Germany and the Baltic states for instance, are paying a very heavy financial and political price to push those sanctions through."
The Rosneft deal isn't just about Georgia, says Kapp: "The oil behemoth has its eye on the entire trans-Caucasus region. Armenia, specifically, depends heavily on imports through Georgia's Poti terminal, which is owned by Petrocas. Georgia is uniquely positioned to be a significant and influential energy corridor, not just a consumer." The acquisition is extremely alarming and the Georgian government, supposedly a staunch US ally, at best seems to be capitulating.
This deal brings the fighting in Eastern Ukraine full circle and explains how an eventual land bridge to Crimea is Putin's long-term goal. He will slowly and methodically make his way there in between the ceasefires. Putin has the entire Black Sea to gain. This is why the Kremlin is seeking not just economic dominance of the Black Sea corridor and energy transit routes but also military dominance as well.
Last week NATO Commander and Air Force Gen. Philip Breedlove raised further concerns about the "transformation" of the Crimean peninsula and the anti-air and anti-surface missile systems being deployed to the peninsula. According to Breedlove, "These weapon systems — from air defense systems that reach nearly half of the Black Sea to surface attack systems that reach almost all of the Black Sea area — have made the platform of Crimea a great platform for power projection into this area." According to USNI News, Iskander mobile ballistic missile systems (NATO code name: SS-26 Stone) have been moved into Crimea. "The missiles are capable of being redirected in flight and could strike a moving ship."
In essence the balance of power in the Black Sea has been tipping since the "little green men" first moved into the Crimean Peninsula. "Additionally," says USNI News, "Russian signals intelligence ships have reportedly shadowed U.S. and NATO ships in the Black Sea and could reasonably provide highly accurate targeting information to land based missile systems." Any country on the Black Sea is now a target along with any vessel deployed there. Putin has kept his eyes on the prize, the Black Sea. What the rest of the world is doing, alas, is anybody's guess.
Source: http://www.thedailybeast.com/articles/2015/03/01/putin-s-power-projection-it-s-all-about-energy-and-the-black-sea.html?
Russia Prepares Nuclear Surprise for NATO
On September 1, 2014 the US State Department published a report, in which it was stated that for first time since the collapse of the USSR, Russia reached parity with the US in the field of strategic nuclear weapons. Thus, Washington admitted that Moscow regained the status that the Soviet Union had obtained by mid-70's of the XX century and then lost.
According to the report from the State Department, Russia has 528 carriers of strategic nuclear weapons that carry 1,643 warheads. The United States has 794 vehicles and 1,652 nuclear warheads.

It just so happens that today, Russia's strategic nuclear forces (SNF) are even more advanced in comparison with those of the US, as they ensure parity on warheads with a significantly smaller number of carriers of strategic nuclear weapons. This gap between Russia and the United States may only grow in the future, given the fact that Russian defense officials promised to rearm Russia's SNF with new generation missiles.
The progress was made possible thanks to the treaty on the limitation of nuclear weapons, also known as START-3. The treaty was signed by Dmitry Medvedev and Barack Obama on 8 April 2010 in Prague (came into force on 5 February 2011). In accordance with the document, nuclear warheads of the parties are to be reduced to 1,550 by 2021. The number of carriers (intercontinental ballistic missiles, submarine-launched ballistic missiles and heavy bombers) is supposed to be cut to 700 units.
It was the first strategic agreement, after the treacherous policy of democrats, in which Russia managed to win significant advantages. In the treaty, the Americans, for the first time in history, undertook to reduce their strategic nuclear potential, while Russia won an opportunity to increase it. Furthermore, the new treaty removed important limitations that existed in the previous START 1 and START 2 treaties. It goes about the size of areas for the deployment of mobile ICBMs, the number of multi charge ICBMs, and the possibility to build railway-based ICBMs. Russia did not make any concessions.
Having written off Moscow as a serious geopolitical rival, flying on the wings of inaccessible military and technological superiority, Washington drove itself into a trap, from which it does not see a way out even in a medium-term perspective.
Recently, a lot has been said about so-called "sixth-generation wars" and high-precision long-range weapons that should ensure victory over enemy without coming into direct contact with its armed forces. This concept is highly questionable (The US failed to achieve victory in such a way both in Iraq and Afghanistan). Yet, this is the point, where Russia enters the parity line as well. The proof is long-range cruise missiles of a new generation that will soon be deployed on submarines of the Black Sea Fleet and missile ships of the Caspian Flotilla.
In today's Russia, many find this hard to believe. This is a common belief for many of those, who still enthusiastically remain in captivity of the myths about the absolute "weakness" of Russia and the absolute "superiority" of the West. The myth was made up in the 90's under the influence of Boris Yeltsin and his betrayal of Russian national interests. One has to admit that during that time, the myth was real, if one may say so.
Times have changed. One can easily understand the new state of affairs. For example, let's consider the potential of conventional weapons of Russia and the West in the European Theater of Operations (ETO). In this area, it is generally believed that NATO is a lot stronger than Russia. Yet, a first encounter with reality smashes this misbelief into pieces.
As is known, the main striking force, the core of combat power of the ground forces is tanks. By the time of the collapse of the Soviet Union, the Russian Armed Forces had about 20,000 tanks in the ETO.
The Americans, in turn, deployed 6,000 heavy Abrams tanks on the territory of the allied group. Despite this, the combined potential of NATO forces in Europe was still significantly inferior to the Soviet potential. To compensate this imbalance, NATO strategists were forced to resort to tactical nuclear weapons (TNW).
In the first half of the 1950s, NATO conducted a research about what kind of forces the bloc should have to show reliable resistance to large-scale ground offensive of superior forces of the Soviet Union and Warsaw Pact countries. The calculations showed then that one required at least 96 full-fledged divisions for the purpose. Yet, the cost of armament for one of such divisions exceeded $1 billion. Plus, one required two or three more billion to maintain such a large group of troops and build appropriate infrastructure. This burden was clearly beyond the power of the economy of the West.
The solution was found in a move to deploy a group of US tactical nuclear weapons on the continent, and that was done soon. By early 1970s, the US arsenal of tactical nuclear weapons counted about 7,000 units of ammunition. The highest achievement in the area was the creation of weapons of selective action - neutron warheads (for guns of 203-mm and 155-mm caliber, and for Lance missiles) with a capacity from 1 to 10 kilotons. The warheads were seen as the key in combating land forces personnel, particularly Soviet tank crews.
Given the nuclear factor, to reflect "Soviet aggression," NATO required to deploy only 30, rather than 96 divisions, and so they were deployed.
How do things work in this area now? In early 2013, the Americans withdrew the last group of heavy Abrams tanks from Europe. In NATO countries, over the last 20 years, one new tank would replace 10-15 old, yet still capable, tanks. At the same time, Russia was not decommissioning its tanks. As a result, today Russia is the absolute leader in this regard. In mid-2014, the balance of the Defense Ministry had as many as 18,177 tanks (T-90 - 400 pcs., T-72B - 7,144 pcs., T-80 - 4,744 pcs, T-64 - 4,000 pcs, T-62 - 689 pcs, and T-55 - 1200 pcs.).
Of course, only a few thousand tanks are deployed in permanent readiness units, and most of them remain at storage bases. Yet, NATO has the same picture. Therefore, the decisive superiority of Russian tanks has not gone anywhere since the times of the USSR. Here is another surprise. As for tactical nuclear weapons, the superiority of modern-day Russia over NATO is even stronger. The Americans are well aware of this. They were convinced before that Russia would never rise again. Now it's too late.
To date, NATO countries have only 260 tactical nuclear weapons in the ETO. The United States has 200 bombs with a total capacity of 18 megatons. They are located on six air bases in Germany, Italy, Belgium, the Netherlands and Turkey. France has 60 more atomic bombs. That is pretty much it. Russia, according to conservative estimates, has 5,000 pieces of different classes of TNW - from Iskander warheads to torpedo, aerial and artillery warheads! The US has 300 tactical B-61 bombs on its own territory, but this does not change the situation against the backdrop of such imbalance. The US is unable to improve it either, as it has destroyed the "Cold War legacy" - tactical nuclear missiles, land-based missiles and nuclear warheads of sea-based Tomahawk cruise missiles.

Russia ready to repel any nuke strike, retaliate – missile forces command chief
Russia's Strategic Missile Forces are ready to react to any nuclear strike even if it is lightning fast, SMF Central Command chief said. A retaliatory strike would take place in all circumstances, "without hesitation," he added. "If there's a challenge to repel a lightning-fast nuclear in any given conditions – it will be done in fixed time, that's dead true," the Strategic Missile Forces Central Command's chief, Major-General Andrey Burbin, told Russian News Service on Saturday.
Russia's strategic missile forces are positioned geographically in such a way that no global strike can knock them out completely, Burbin said. In case an order is given to carry out a nuclear strike, Russian nuclear weapons operators will fulfill it, he added."There would be no hesitation, the task would be executed," he said.
The unavoidability of a retaliatory nuclear strike from Russia is also guaranteed by the fully automatic and constantly modernized 'Perimeter' system, also known as "Dead hand."The system collects data from various sources, such as radioactivity and seismic sensors scattered throughout Russia, by scanning radio frequencies and communication activities.
If pooled data indicates that Russia has suffered a nuclear strike, the system launches special missiles that travel through national airspace, sending launch signals to all surviving strategic nuclear missile complexes. In this case a retaliatory missile strike is launched without human input. Burbin also told RSN that rearmament of the Strategic Missile Forces is ongoing as planned and by 2020 up to 98 percent of Russia's nuclear deterrent forces will be armed with brand new weapons.
Nationwide war games of Strategic Nuclear Missile Forces were conducted in February, with 30 missile regiments training in 12 regions of Russia. Missilemen performed ultimate combat operational readiness, counteraction to subversive groups and perfected defenses against airborne precision weapons. On any given day, over 6,000 servicemen are maintaining the operational readiness of the Russian Strategic Missile Forces.
Source: http://rt.com/news/236573-russia-repel-nuclear-strike/
Russia Launches Massive Military Drills in South
The Russian Defense Ministry has launched large-scale military exercises, involving over 2,000 troops and some 500 items of weaponry in southern Russia, including in the Caucasus.
The field-type exercises of the air defense forces will be taking place until April 10 in twelve military firing ranges, located in Russia's South, the North Caucasus and Crimean Federal Districts, as well as at Russian military bases in Abkhazia, South Ossetia and Armenia. "Over 2,000 troops have been involved into the battle drills, and over 500 items of weaponry and military hardware are being used," Interfax quoted a statement of the Southern Military District.
The training day will last for 10 hours, and half of the drills will take place at night. During the month-long drills, Russian troops will be practicing tactical, special and technical skills, alongside driving modern military equipment, shooting and fire control. The drills involve self-propelled howitzers "Gvozdika", multiple artillery rocket systems "Grad", mortars "Podnos", anti-tank missile systems "Konkurs", and modern intelligence drones "Navodchik-2".
"At the end of the field drills, tactical maneuvers are planned," the statement said. "Combat units will repeal strikes from the aggressor's tactical aircraft, drones and precision weapon projectiles." "They will also carry out operational reconnaissance of the air situation in conditions of the electromagnetic warfare", it added.
Russia preparing 'final assault' to take back Georgia
As the focus of world attention remains on ISIS, Russia's aggression toward Ukraine and other countries that once comprised the Soviet Union are receiving little notice, particularly Moscow's designs for Georgia, which will have ramifications for the entire Caucasus region. "Russia might be preparing for a final assault on Georgia which certainly may include overt military pressure," said Vasil Rukhadze of the Washington, D.C.-based think-tank Jamestown Foundation.
One of the reasons Russian President Vladimir Putin is looking critically at Georgia is that it has sought to join the North Atlantic Treaty Organization, or NATO, and continues to seek membership despite Kremlin warnings. Putin's moves into Ukraine and now the threats toward Georgia are to maintain a buffer between the NATO countries and the Russian Federation. Putin has been critical of NATO's "eastward expansion," such as in the Baltic countries of Lithuania, Latvia and Estonia, where a significant number of ethnic Russians reside.
There also are mounting concerns that Moscow has targeted Estonia, because of its weak economy and political uncertainty, to force the country, along with the entire Baltic to leave NATO and rejoin its Eurasian Union. For now, however, the immediate concern after Ukraine is Georgia, with Russian troops occupying the two Georgian breakaway provinces of Abkhazia and South Ossetia.
"Russia's recent activities in Georgia strongly suggest where the Kremlin may wish to move forward next, should Russia prevail in the Ukrainian war and succeed in dismembering this country or ensuring Kiev's forced subjugation back into the Russian 'sphere of privileged interest," he said. The Russians are all but prepared to annex Abkhazia, now that Russian President Vladimir Putin has ratified the so-called "Alliance and Strategic Partnership Treaty" with that region.
Russian troops occupied Abkhazia and South Ossetia after the 2008 Russian invasion of Georgia, which lasted five days. Russian troops have never left. At the same time, Moscow is working, in effect, to annex South Ossetia, much as it did Ukraine's Crimean Peninsula last year, with an Abkhazia-type Alliance and Strategic Partnership Treaty. Some regional observers say Russia's 2008 advance into Georgia and takeover of its two breakaway provinces was just a warm-up to annex the Crimean Peninsula.
Now, the rest of Ukraine, especially in the East, is looking at the specter of Russia being called in to protect ethnic Russians there, much as it did in Crimea. Russia's treaty with Abkhazia and South Ossetia, both of which the international community still regard as part of Georgia, underscores the priority it holds in regaining its hold on Georgia and the overarching importance the Caucasus holds for Moscow. "Needless to say, Russia does not intend to give up anything in Georgia and the Caucasus," Rukhadze said. "Quite to the contrary, the Kremlin is actually consolidating, and rather successfully so, its position in the region."
He said that after Ukraine, Georgia is perhaps the former Soviet republic that has been "vigorously" resisting membership in the Russian Eurasian Economic Union, which is supposed to be the economic counterpart to the West's European Union. In Rukhadze's view, the Eurasian Economic Union is nothing more than a cover for Putin to resurrect the Soviet Union. "So, by subduing Georgia, Putin will be able (to) obtain the last highly important piece to complete his Eurasian integrationist project," Rukhadze said.
But Putin has other strategic designs for the region, which would give him access to one of the major oil and natural gas pipelines outside Ukraine to provide energy to Europe. It also would give Russia a long-sought direct land link to Armenia, which Rukhadze describes as a "key satellite" in the South Caucasus region. The landline would permit Moscow to resupply its only military base outside the Russian Federation, a request it has made to the Georgian government that consistently has been rejected. With such a land-link directly from the Russian Federation into Armenia, Moscow would geographically isolate Azerbaijan from the West, which then would prompt that country's "inevitable return to the Russian orbit," Rukhadze said. Neither Georgia nor the West seem to be prepared to respond to the prospect of a Russian takeover in Georgia, establishing a landline into Armenia and moving Azerbaijan back under Moscow's influence.
"As a result, once Russia strikes, [the West is] likely to be caught by surprise, as was the case when Russia annexed Crimea and launched the war in eastern Ukraine," Rukhadze said. "Hence, Russia's every step in Georgia and in the entire Caucasus region will need to be carefully analyzed and counterbalanced," he said. "Failure to do so, as recent history has already shown, may yield far-reaching, devastating results."
Source:http://www.wnd.com/2015/03/russia-preparing-final-assault-to-take-back-georgia/
UK Vulnerable to Russian Attack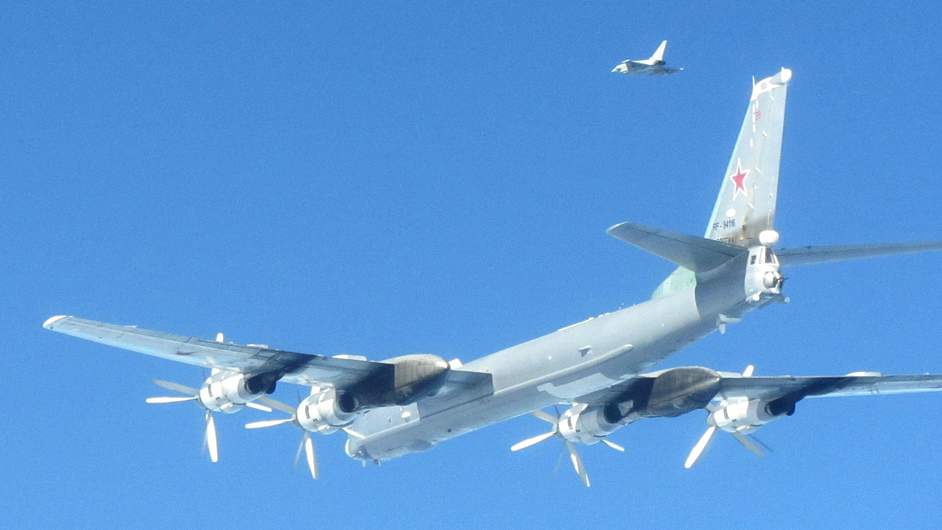 UK Vulnerable
Russia has naturally stated that the flight was simply a planned patrol, and that it has not violated any aspect of international law. The British prime minister, however, was moved to comment that Russia was "trying to make some sort of point," but other military personnel have suggested that the threat to the UK mainland is much more serious. Graydon stated in an interview with the British tabloid the Daily Mail that he doubted whether it would be possible for the UK to sustain a "shooting war" against Russia. He stated that the capabilities of the United Kingdom is roughly half what it was previously, and that Russia was probably engaging in these reconnaissance missions in order to monitor the defenses in Britain.
The former member of the RAF hierarchy went on to suggest that the mission Russia had engaged in probably revealed to them that the UK is by no means as sharp in this area as it once was. Graydon stated that it would be clear to the Russians that they knew they were engaged in a provocative act, and that it could be a timely one from a Russian perspective considering that Western air defense is relatively minimal compared to its past might. Other RAF personnel suggested that the situation is even more grim. But are these fears actually based in reality, or is it completely ludicrous alarmism?
BRIC World Order
To understand the situation with Russia, it is first important to familiarise one's self with the BRIC nations. On 16th June, 2009, in Yekaterinburg, Russia the leaders of Brazil, Russia, India and China met for a conference that is now referred to as the BRIC summit. The acronym BRIC was first used in a Goldman Sachs Group Inc (NYSE:GS) thesis projecting that the economic potential of these nations is such that they will be ranked as four of the five most dominant economies in the world by the year 2050. More on that later. The first BRIC summit – as with more secretive conferences such as Bilderberg – set the agenda for the group, so it is enlightening to look at what was discussed. Reuters described the conference as "seek[ing] global clout" and "discuss[ing] reform of the world financial system".
A joint statement released in advance of the conference stated that "we, the leaders of the Federative Republic of Brazil, the Russian Federation, the Republic of India and the People's Republic of China, have discussed the current situation in the global economy and other pressing issues of global development, and also prospects for further strengthening collaboration within the BRIC, at our meeting in Yekaterinburg on June 16, 2009".
Since then there have been several BRIC meetings, and these are clearly intended to strengthen the influence of China and Russia in the world, and with regard to existing financial institutions, from which they feel excluded. Additionally, it is often proposed that the BRIC nations will attempt to set up their own financial institutions and central bank, and in accordance with this will ramp up the pressure on the United States and British economies and financial-led infrastructure in the coming years. This has ensured that the United States and Britain, traditional allies and trading partners, have become natural opponents to Russia and China in what is effectively a trading and financial war. It has been asserted that the tumbling price of oil in recent months has been a calculated attack by financial interests rooted in the United States to weaken the position of Russia, which is hugely reliant on oil and gas reserves.
Russian Retaliation
Considering that Russia has just had effectively 60 percent of its mineral wealth wiped out, at least in market terms, it is perhaps natural that the Eastern European nation is feeling a little twitchy. What complicates the situation is that European nations in particular have been, and still are, very reliant on a Russian oil and gas exports (although that UK imports most of its oil from Norway). So such reconnaissance missions as the one which David Cameron responded to could effectively be viewed as a show of strength by Russia in the context of an aggressive economic situation. But do British people actually have anything to worry about in terms of the physical threat from Russia, or will this war be played out in financial markets and other economic theaters?
Follow the Money
Of course, economics and warfare are inextricably linked, and one should never underestimate the influence of the former on the latter. But although what the former RAF personnel are stating about Britain's air defenses may very well be accurate, one has to understand that Britain is the major ally of the united states, and any such attack on the mainland of Britain is pretty much unthinkable. One has to bear in mind that even during the height of the Cold War, which necessitated a huge amount of tension by its very nature, along with massive distrust and rhetorical conflict, the Soviet Union still do not come close to attacking the mainland of the United States. It must be said in mitigation that the Cuban Missile Crisis nearly led to the utterly disastrous prospect of a full-scale nuclear war, but no matter how hawkish the Soviet Union became there was no prospect of it ever attacking the mainland of the United States or one of its major allies, as it knew that it would be completely obliterated.
While many people, including your humble author, bemoan the existence of nuclear weapons, it can be argued that they have contributed to the relatively uneasy peace between Russia and the United States. Both have acted aggressively at times, but the potential consequences of a full-scale conflict have arguably played a part in dissuading such an unattractive proposition. The United States will never attack Russia because it has 8,000 nuclear weapons. By the same token, Russia will not dabble with a serious ally of the United States for exactly the same reason. Military men such as Graydon have a tendency to see things in rather blinkered terms, and much though this former RAF head is painting a negative picture of the situation, where Russia to actually carry out what he is suggesting then the consequences would be considerably more serious than he implies or seems to understand.
Patriotism, adventure lure Russian volunteers to Ukraine conflict
Filled with patriotic bravado and a thirst for adventure, Yevgeny Pavlenko and his friend Yevgeny Markin volunteered with dozens others to leave their home in Russia to go and fight in eastern Ukraine. But only one of the two would survive. Markin, 25, accompanied Pavlenko's remains back to the city of Saint-Petersburg for burial after he was killed in bitter fighting alongside pro-Russian separatists who seized the Ukrainian town of Debaltseve in late February.
Pavlenko, 35, was one of four volunteers to be buried in the past two weeks from the northwestern city, where organisations helping Russians of all ages with everything from military training to making the journey to the battleground, have sprung up in recent months. "Yevgeny could not have acted otherwise when Russians are being killed in Donbass," the eastern region of Ukraine, Markin told AFP, his eyes glistening with tears as he spoke of the former professor of literature and member of the banned National Bolshevik Party - which combines radical nationalism with communist ideals.
"When my mother heard I was leaving she burst into tears. But when I explained why I was going my parents gave me their blessing." It is not known how many Russian volunteers are fighting alongside the rebels and what the US says are "thousands" of Russian troops heavily armed by Moscow in the east of ex-Soviet Ukraine, where more than 6,000 are believed by the UN to have died in less than a year of conflict. "Those who join the rebels in Lugansk and Donetsk are those who understand that this is their war, our common war against the enemies of Russia, against the expansionism of the West," said Denis Gariyev, 36, who helps those in Saint Petersburg who wish to go to Ukraine.
The historian and member of the nationalist, monarchist Imperial Legion, said he has himself been several times to the conflict zone, and his organisation had helped some 140 volunteers to join the pro-Russian rebels. The Imperial Legion website offers volunteers training to ready themselves for life as a combatant, such as an initiation into shooting. The organisation's headquarters are in the basement of a building in a working-class suburb of the former capital of imperial Russia.
A doormat bearing the face of American President Barack Obama lies at the entrance of the premises, which includes a gym and a classroom where Russian history books and icons are on display. What appears to be assault rifles lie on a table, but closer inspection reveals they are merely paintball guns used in strategic military games. Photographs of those who have been killed in the conflict hang on the wall.
'Romance' of war
Gariyev, nicknamed "The Instructor", told AFP that 20 percent of those who sign up have no military training. "For two weeks we try and teach them basic techniques," he said, before he himself accompanies the fighters to Rostov-on-Don in southern Russia where representatives of rebel units take them in hand. "Motivation is essential for volunteers who leave. We only help Orthodox believers who know they are fighting for great Russia," said Gariyev.
However not all the volunteers are as ideological. Vitaly, 19, who attended the funeral of his comrade-in-arms Pavlenko, spent seven months fighting in eastern Ukraine. To him, those who fight for political reasons are merely "romantics." "Quite simply, war is a man's business," he said, adding that to him the main draw was the friendship and camaraderie found on the battlefield. "And the adrenalin isn't bad either," he grins, flicking through videos on his telephone where, alongside images of his girlfriend and his dog, are those of fighting at the Donetsk airport. "Look, that's me shooting! Not bad, hey?"
Source: http://news.yahoo.com/patriotism-adventure-lure-russian-volunteers-ukraine-conflict-095632074.html
Russia accuses US of bringing 'chaos' to Middle East
Russian Foreign Minister Sergei Lavrov accused the United States on Monday of plunging the Middle East into chaos and fueling the rise of extremists because of its drive to dominate the world. Lavrov leveled the fierce criticism of Washington's policies at a special UN Security Council debate on maintaining international peace and security. The foreign minister cited the US-led air strikes in Syria, the 2003 invasion of Iraq and the 2011 military intervention in Libya as examples of "violations of the fundamental principles of the United Nations."
"All of this is the result of attempts to dominate global affairs, to rule over all, everywhere, to use military force unilaterally to push one's interests," Lavrov told the 15-member council. "These have plunged the Middle East and North Africa into instability and chaos, and to a large extent have created a breeding ground in which extremists thrive," he said.
Russia and the United States have been at loggerheads over the war in Syria, with Moscow supporting President Bashar al-Assad and opposing US air strikes against Islamic State targets. Lavrov did not mention the United States by name, but his remarks made clear he was targeting the US administration. The foreign minister spoke of "unsavory methods" being used such as "regime change" and "open support for the unconstitutional state coup in Ukraine a year ago."
Russia has repeatedly accused the United States and its western allies of having engineered the ouster of pro-Kremlin Ukrainian leader Viktor Yanukovych, which triggered the separatist upheaval in Crimea and east Ukraine.
Lavrov said the Security Council was either used as a body to "rubber stamp" decisions made in Washington or was sidelined altogether from its primary role of maintaining peace and security. "Do we really want to see the Security Council as an effective instrument for peace and security or are we ready to turn it into an area for propagandistic confrontation," he asked. The foreign minister spoke to the council as Ukraine accused pro-Russia rebels of massing forces near the port city of Mariupol despite a ceasefire agreement reached between Ukraine, Russia, France and Germany.
Source: http://news.yahoo.com/russia-accuses-us-bringing-chaos-middle-east-185006081.html
UK, French, German Citizens Wish to See EU Policy More Independent From US
Forty-six percent of European Union citizens argue that the 28-member bloc should act more independently from the United States, while only 28 percent think that Brussels is independent enough in its actions, a poll conducted by ICM Research exclusively for the Sputnik news agency revealed. The ICM Research questioned over 3,000 people in Germany, the United Kingdom, and France. Telephone interviews with adults in the three countries were conducted in December 2014.
According to the poll, the vast majority of German citizens, 62 percent, think that Brussels should become more independent from Washington, while only 15 percent of Germans believe that the European Union has already been acting independently enough from the United States. Opinions shared on the same topic in France and the United Kingdom were similar, where 38 and 39 percent of respondents respectively thought that the countries should be more independent of the United States. Thirteen present of residents in both countries said the EU should act less independently from the US.
The European Union coordinates most of its foreign activities with the United States, including the recently imposed sanctions against Russia over Moscow's alleged interference in Ukraine's internal affairs – a claim the Kremlin has repeatedly denied. The sanctions particularly targeted Russia's energy, defense and banking sectors. Economic sanctions imposed in July were preceded by several rounds of restrictions imposed by the EU, the US and their allies against Russian and Crimean officials and individuals that Brussels believed to have played a role in "destabilizing" Ukraine. A lot of EU citizens, particularly Germans, whose businesses and work depend on cooperation with Russia, expressed their dissatisfaction over their governments' actions, saying that they have blindly followed US policies.
Have Anti-Russian Sanctions Been Implemented by EU Under US Influence, Jointly, or Independently?
When asked by ICM Research whether sanctions against Russia have been implemented by the EU under the US influence, jointly, or independently, 27 percent of European citizens polled said that the restrictions had been imposed under Washington's influence. Another 37 percent of EU residents said that the European Union and the United States had acted together when imposing anti-Russian sanctions, while in Germany 47 percent of respondents thought that Washington and Berlin had taken the decision jointly.
In France, 33 percent of those polled argued that the United States had influenced the bloc's decision to join the sanctions against Russia, while only 24 percent said that the European Union had maken the decision independently. In the United Kingdom, 17 percent expressed no opinion, while a quarter of the respondents said the European Union's decision was affected by Washington.
Have Sanctions Against Russia Affected the Ukrainian Conflict Settlement in Positive or in Negative Way?
The ICM Research poll for Sputnik revealed that over half of the German citizens polled, 54 percent, believed that sanctions imposed by the West negatively affected the Ukrainian conflict settlement. Only 16 percent of German citizens thought the sanctions had affected the situation positively, while 24 percent said the measures had no effect at all. British residents polled had a completely different opinion. Forty percent of British respondents said that sanctions had positively affected the situation in Ukraine, while only 21 percent argued that the impact had been negative.
Thirty-seven percent of French citizens claimed that anti-Russian sanctions had played no role in the Ukrainian crisis settlement, and 30 percent said the measures had played a negative role. Overall, 35 percent of Europeans said sanctions had had a negative impact on the Ukrainian crisis settlement, while 26 percent had expressed opposite opinion.
Should Sanctions Against Russia Stay in Place?
Despite thinking that anti-Russian sanctions have a negative impact on the Ukrainian conflict settlement, 40 percent of Europeans still believe the sanctions should not be lifted by the bloc. Another 29 percent of respondents in Germany, the UK and France said that anti-Russian sanctions should be cancelled, while only 19 percent thought that sanctions should be tightened. According to the poll results, 40 percent of German citizens – the highest number among the three countries – believed that the sanctions against Russia should be lifted. Only 14 percent of Germans said that additional restrictive measures should be imposed against Russia.
Forty-five percent of people in the United Kingdom, and thirty-six percent in France argued that the anti-Russian sanctions should remain, twenty-one and twenty percent respectively in the two countries said extra sanctions must be implemented.
Should EU Provide Further Financial Assistance to Ukraine?
As for the financial aid to crisis-hit Ukraine, 55 percent of Europeans said that the bloc should not provide additional financial aid to Ukraine.The question ICM Research put to respondents was as follows: "The EU provides financial assistance to the Ukraine's economy, and the total amount of already approved credits equals 1.6 billion Euros. In your opinion, should the EU provide further economic aid to Ukraine, or shouldn't it allocate more funds to this country?"
Only 35 percent of the respondents said that the bloc should allocate extra funds to Ukraine, and 10 percent had no opinion on the issue. Two countries that strongly opposed the idea of sending extra money to crisis-hit Ukraine were France and the United Kingdom. Sixty-six and fifty-nine percent respectively of the countries' residents accordingly are against this move.
Germans, in contrary, said that the country should allocate more financial aid to Ukraine. Fifty-five percent of respondents in that country shared this opinion, while 39 percent argued that the country should not provide more financial aid. As a result of the internal conflict in Ukraine, which erupted after Kiev launched a military operation against eastern Ukrainian independence supporters who refused to recognize the new government they believe to had seized power after a February coup, the country's economy is now struggling. In an attempt to achieve the economic recovery, Kiev authorities have asked for international loans.
Earlier this year, the European Union adopted two Macro-Financial Assistance (MFA) programs of approximately 1.61 billion Euros ($2 billion) for Ukraine. The loans were intended to support Ukraine economically and financially, while encouraging structural reforms in the country.
Russia, China Mock Divide and Rule
The Roman Empire did it. The British Empire copied it in style. The Empire of Chaos has always done it. They all do it. Divide et impera. Divide and rule – or divide and conquer. It's nasty, brutish and effective. Not forever though, like diamonds, because empires do crumble. A room with a view to the Pantheon may be a celebration of Venus – but also a glimpse on the works of Mars. I had been in Rome essentially for a symposium – Global WARning – organized by a very committed, talented group led by a former member of European Parliament, Giulietto Chiesa. Three days later, as the run on the ruble was unleashed, Chiesa was arrested and expelled from Estonia as persona non grata, yet another graphic illustration of the anti-Russia hysteria gripping the Baltic nations and the Orwellian grip NATO has on Europe's weak links. [1] Dissent is simply not allowed.

At the symposium, held in a divinely frescoed former 15th century Dominican refectory now part of the Italian parliament's library, Sergey Glazyev, on the phone from Moscow, gave a stark reading of Cold War 2.0. There's no real "government" in Kiev; the US ambassador is in charge. An anti-Russia doctrine has been hatched in Washington to foment war in Europe – and European politicians are its collaborators. Washington wants a war in Europe because it is losing the competition with China. Glazyev addressed the sanctions dementia: Russia is trying simultaneously to reorganize the politics of the International Monetary Fund, fight capital flight and minimize the effect of banks closing credit lines for many businessmen. Yet the end result of sanctions, he says, is that Europe will be the ultimate losers economically; bureaucracy in Europe has lost economic focus as American geopoliticians have taken over.

Only three days before the run on the rouble, I asked Rosneft's Mikhail Leontyev (Press-Secretary – Director of the Information and Advertisement Department) about the growing rumors of the Russian government getting ready to apply currency controls. At the time, no one knew an attack on rouble would be so swift, and conceived as a checkmate to destroy the Russian economy. After sublime espressos at the Tazza d'Oro, right by the Pantheon, Leontyev told me that currency controls were indeed a possibility. But not yet. What he did emphasize was this was outright financial war, helped by a fifth column in the Russian establishment. The only equal component in this asymmetrical war was nuclear forces. And yet Russia would not surrender. Leontyev characterized Europe not as a historical subject but as an object: "The European project is an American project." And "democracy" had become fiction.
The run on the rouble came and went like a devastating economic hurricane. Yet you don't threat a checkmate against a skilled chess player unless your firepower is stronger than Jupiter's lightning bolt. Moscow survived. Gazprom heeded the request of President Vladimir Putin and will sell its US dollar reserves on the domestic market. German Foreign Minister Frank-Walter Steinmeier went on the record against the EU further "turning the screw" as in more counterproductive sanctions against Moscow. And at his annual press conference, Putin emphasized how Russia would weather the storm. Yet I was especially intrigued by what he did not say. [2] As Mars took over, in a frenetic acceleration of history, I retreated to my Pantheon room trying to channel Seneca; from euthymia – interior serenity – to that state of imperturbability the Stoics defined as aponia. Still, it's hard to cultivate euthymia when Cold War 2.0 rages.

Show me your imperturbable missile
Russia could always deploy an economic "nuclear" option, declaring a moratorium on its foreign debt. Then, if Western banks seized Russian assets, Moscow could seize every Western investment in Russia. In any event, the Pentagon and NATO's aim of a shooting war in the European theater would not happen; unless Washington was foolish enough to start it.

Still, that remains a serious possibility, with the Empire of Chaos accusing Russia of violating the Intermediate-Range Nuclear Forces Treaty (INF) even as it prepares to force Europe in 2015 to accept the deployment of US nuclear cruise missiles. Russia could outmaneuver Western financial markets by cutting them off from its wealth of oil and natural gas. The markets would inevitably collapse – uncontrolled chaos for the Empire of Chaos (or "controlled chaos", in Putin's own words). Imagine the crumbling of the quadrillion-plus of derivatives. It would take years for the "West" to replace Russian oil and natural gas, but the EU's economy would be instantly devastated.
Just this lightning-bolt Western attack on the rouble – and oil prices – using the crushing power of Wall Street firms had already shaken European banks exposed to Russia to the core; their credit default swaps soared. Imagine those banks collapsing in a Lehman Brothers-style house of cards if Russia decided to default – thus unleashing a chain reaction. Think about a non-nuclear MAD (Mutually Assured Destruction) – in fact warless. Still, Russia is self-sufficient in all kinds of energy, mineral wealth and agriculture. Europe isn't. This could become the lethal result of war by sanctions. Essentially, the Empire of Chaos is bluffing, using Europe as pawns. The Empire of Chaos is as lousy at chess as it is at history. What it excels in is in upping the ante to force Russia to back down. Russia won't back down.
Darkness dawns at the break of chaos
Paraphrasing Bob Dylan in When I Paint My Masterpiece, I left Rome and landed in Beijing. Today's Marco Polos travel Air China; in 10 years, they will be zooming up in reverse, taking high-speed rail from Shanghai to Berlin.[3] From a room in imperial Rome to a room in a peaceful hutong – a lateral reminiscence of imperial China. In Rome, the barbarians swarm inside the gates, softly pillaging the crumbs of such a rich heritage, and that includes the local Mafia. In Beijing, the barbarians are kept under strict surveillance; of course there's a Panopticon element to it, essential to assure internal social peace. The leadership of the Chinese Communist Party (CCP) – ever since the earth-shattering reforms by the Little Helmsman Deng Xiaoping – is perfectly conscious that its Mandate of Heaven is directly conditioned by the perfect fine-tuning of nationalism and what we could term "neoliberalism with Chinese characteristics". In a different vein of the "soft beds of the East" seducing Marcus Aurelius, the silky splendors of chic Beijing offer a glimpse of an extremely self-assured emerging power. After all, Europe is nothing but a catalogue of multiple sclerosis and Japan is under its sixth recession in 20 years.

To top it off, in 2014 President Xi Jinping has deployed unprecedented diplomatic/geostrategic frenzy – ultimately tied to the long-term project of slowly but surely keeping on erasing US supremacy in Asia and rearranging the global chessboard. What Xi said in Shanghai in May encapsulates the project; "It's time for Asians to manage the affairs of Asia." At the APEC meeting in November, he doubled down, promoting an "Asia-Pacific dream". Meanwhile, frenzy is the norm. Apart from the two monster, US$725 billion gas deals – Power of Siberia and Altai pipeline – and a recent New Silk Road-related offensive in Eastern Europe, [4] virtually no one in the West remembers that in September Chinese Prime Minister Li Keiqiang signed no fewer than 38 trade deals with the Russians, including a swap deal and a fiscal deal, which imply total economic interplay.
A case can be made that the geopolitical shift towards Russia-China integration is arguably the greatest strategic maneuver of the last 100 years. Xi's ultimate master plan is unambiguous: a Russia-China-Germany trade/commerce alliance. German business/industry wants it badly, although German politicians still haven't got the message. Xi – and Putin – are building a new economic reality on the Eurasian ground, crammed with crucial political, economic and strategic ramifications. Of course, this will be an extremely rocky road. It has not leaked to Western corporate media yet, but independent-minded academics in Europe (yes, they do exist, almost like a secret society) are increasingly alarmed there is no alternative model to the chaotic, entropic hardcore neoliberalism/casino capitalism racket promoted by the Masters of the Universe.
Even if Eurasian integration prevails in the long run, and Wall Street becomes a sort of local stock exchange, the Chinese and the emerging multipolar world still seem to be locked into the existing neoliberal model. And yet, as much as Lao Tzu, already an octogenarian, gave the young Confucius an intellectual slap on the face, the "West" could do with a wake-up call. Divide et impera? It's not working. And it's bound to fail miserably. As it stands, what we do know is that 2015 will be a hair-raising year in myriad aspects. Because from Europe to Asia, from the ruins of the Roman empire to the re-emerging Middle Kingdom, we all still remain under the sign of a fearful, dangerous, rampantly irrational Empire of Chaos.
Deepening Ties Between Greece and Russia Sow Concerns in West
At a wedding at a countryside hotel near Moscow in October, firebrand Greek nationalist Panos Kammenos sang and cooked traditional food for 90 Greek guests—and one Russian host. The Greeks were invited by Russian tycoon Konstantin Malofeyev, the groom's best man and the hotel's owner. The event had originally been planned for Greece, but Mr. Malofeyev had been barred from the European Union for allegedly supporting pro-Russia militants in Crimea and eastern Ukraine. So the party came to him. Now Mr. Kammenos is defense minister in the new Greek government. Its warmth toward Russia and ties to anti-American hawks close to the Kremlin have raised concerns in the West that Greece—a member of the European Union and NATO—could stymie already contentious efforts to curb Russia's support for the militants in Ukraine.
U.S. officials say the Kremlin is trying to spread its foreign-policy agenda in Europe via tycoons such as Mr. Malofeyev, who has links with right-wing movements in the West. Mr. Kammenos said he didn't know Mr. Malofeyev before the wedding and that they didn't talk politics. Mr. Malofeyev said his European connections are religious, not political. The Russian ties to both parts of the new Greek coalition government—the leftist Syriza party and its junior party, Mr. Kammenos's right-wing nationalist Independent Greeks—have flourished in recent years, fostered by a mix of shared Orthodox Christianity and traditional left-wing sympathies for Moscow in Greece. Mr. Kammenos met two senior pro-Kremlin lawmakers just before Greece's Jan. 25 elections. Prime Minister Alexis Tsipras, the Syriza leader, has also forged contacts with Russian parliamentarians and an official think tank headed by a former KGB officer. Mr. Tsipras has repeatedly said he opposes sanctions against Russia, the cornerstone of the EU's response to the Ukraine crisis.
Greek Prime Minister Alexis Tsipras, shown here after EU leaders discussed Greece's debts on Thursday, has forged valuable contacts in Moscow.
Photo:

Zuma Press
In Moscow on Wednesday, Greek Foreign Minister Nikos Kotzias said Greece could mediate between Russia and the EU, criticizing sanctions as ineffective. His Russian counterpart Sergei Lavrov praised the new Athens government's "constructive line" and noted the countries' "spiritual closeness." European diplomats have said Greece may seek to link its potential veto of new or extended sanctions to greater leeway in its complex debt talks with Europe. Mr. Kotzias said last month Greece could block EU decisions on sanctions, which require agreement among all the bloc's 28 nations, if they weren't in Greece's interest. Dismissing concerns about links to Russia, Mr. Kotzias said in Brussels on Jan. 29 that Greece is standing up for its own interests, not Moscow's. "We are not the bad boy," he said. But in Moscow, the victory of allies in Athens is being hailed as the crumbling of the EU's united stance against Russia, with Greece's new leaders as vectors of Russian influence.
"They had contacts with Russian politicians, and now they started to explain things to people [in Europe] in English," said Frants Klintsevich, a senior pro-Kremlin lawmaker who hosted Mr. Kamennos in Russia's parliament in January.
While the Soviet Union used communist ideology to build political relations with the European left, Moscow lawmakers, officials, and conservative ideologues are now also cultivating ties with European right-wing movements, whose religiously conservative, nationalist and frequently anti-American views often echo the Kremlin's. Mr. Malofeyev, founder of a private-equity firm, said he was building religious, not political, ties among like-minded circles, from the Austrian far-right to the U.S. pro-life movement. He said most of his Greek acquaintances were monks on Mount Athos, a Greek monastic site many Orthodox Christians consider holy. The multimillionaire said there was no conspiracy among Russian and foreign conservatives, describing them as simply sharing an interest, like "a group of fishing enthusiasts." Russia, he said, has become the "supporter and protector" for Christians amid what he described as U.S. initiatives to promote gay rights.
But U.S. officials say Mr. Malofeyev and others are using their money to advance Mr. Putin's ideological agenda. Last week, U.S. Vice President Joe Biden said Russia had made oligarchs loyal to the Kremlin "into a weapon" of its aggressive foreign policy. Greece has a long history of warm ties with Russia, and Athens has taken a skeptical view in the past of American intentions. In 1983, the socialist Greek government refused to join Western condemnation when the Soviets downed a South Korean airliner. Greece hasn't recognized Kosovo, whose U.S.-backed independence Russia condemns. Mr. Tsipras has made at least two trips to Moscow since 2013. In May, weeks after Russia's annexation of Crimea drew sanctions from the U.S. and the EU, he met in Moscow with the speaker of the upper house of Russia's parliament, Valentina Matvienko, a close ally of Mr. Putin who had been sanctioned. Mr. Tsipras and Mr. Kotzias, a university lecturer and former member of Greece's Communist Party, also met with the leadership of the Kremlin's Russian Institute of Strategic Studies. Its director, retired Lt. Gen. Leonid Reshetnikov, a former foreign intelligence officer once stationed in Greece, said the institute's mission is "to champion Russian state interests."
A year earlier, Mr. Kotzias met another conservative ideologue, Alexander Dugin, an outspoken anti-American political scientist and supporter of separatists in Ukraine who gave a lecture to a class taught by Mr. Kotzias at the University of Piraeus. Mr. Malofeyev's frequent trips to Greece stopped in July, when the EU sanctioned him for alleged close links with separatist leaders in eastern Ukraine and Crimea, which he denies. The ban scotched plans to travel to the wedding of a Greek businessman he said he had met on Mount Athos. So Mr. Malofeyev invited the wedding party for a three-day celebration in Moscow and at his hotel some 60 miles away called Tsargrad, Russian for Constantinople. "It was a very happy social event. There was no politics," Mr. Malofeyev said. "If it so happens that one of these people is now a minister, what can you do about it?"
'Grave' Repercussions If Greece Turns to Russia
There could be serious repercussions if Greece fails to reach an agreement on their debt with the eurozone, and turns to Russia instead, experts have warned. The Greek defence minister Panos Kammenos today said his country may be forced to carry out a "plan B" if a new bailout deal can't be negotiated with the rest of the eurozone. Kammenos, who is a member of the Independent Greeks, the right-wing party who formed a coalition with left-wing Syriza after they failed to secure a majority in January's elections, warned that: "Plan B is to get funding from another source. It could be the United States at best, it could be Russia, it could be China or other countries."
The newly formed Greek coalition government are attempting to negotiate a new deal with the eurozone on their debt obligations. However, while eurozone finance ministers meet in Brussels on Wednesday for another round of negotiations, the Greek foreign minister Nikolaos Kotzias will meet the Russian foreign minister in Moscow. Dr Jonathan Eyal from defence and security think tank the Royal United Services Institute (RUSI) called Kammenos' statement an "unbecoming threat from a NATO member state."
He told Newsweek: "It's another reminder that the Greeks have never offered the kind of solidarity to Europe that Europe has shown to Greece."
"It's very obvious the Russians have an opportunity to subsidise a country that can stop a consensus that is required to keep up sanctions on Russia. It's very grave indeed. The repercussions of this could be quite serious depending on what Greece do in return." These comments come just a day after reports of a proposed Russian base in Cyprus and Dr Eyal says today's developments "fall into a pattern of threats which coincide with what's been happening in Cyprus." Members of the new Greek government have had developed good relations with Russia since coming to power. As well as objecting to calls for further sanctions against the country over the Ukraine conflict, Greek prime minister Alexis Tsipras reportedly accused Kiev of harbouring "neo-Nazi" elements while on a trip to Moscow before he was elected.
However, Dr Eyal says the prospect of Russia establishing a military presence in Greece is unlikely. "It's possible although it's a farfetched. If you were to see Russian bases in NATO territory it would obviously raise serious concerns." "The Russians are not exactly flushed with cash. If the Russians were to be there it would take some time before they are in a position to something." Greece's current programme of loans ends on the 28th February.
Russia secures military deal to use Cyprus' ports despite EU concerns

Russian navy ships will keep having access to stop off at Cyprus' ports in Mediterranean as the two countries have agreed to prolong the pre-existing deal on military cooperation. The agreement, which applies to Russian vessels involved in counter-terrorism and anti-piracy efforts, was signed by President Vladimir Putin and his Cypriot counterpart, Nicos Anastasiades, in Moscow. The signing came aimed heightened tensions and sanctions between Russia and the EU over the military conflict in Ukraine. President Putin, however, stressed that the agreement, as well as Russia-Cypriot ''friendly ties aren't aimed against anyone." "I don't think it should cause worries anywhere," he said.
During his press conference at Tass news agency's headquarters, Anastasiades stressed that Moscow and Nicosia haven't signed any new agreements, but only prolonged those that were in place before. "The updated agreement envisages the right of Russian warships to visit the ports of Cyprus…for humanitarian purposes such as supply and refueling a swell as saving the lives and evacuation of Russian citizens from neighboring states," he said. He called the prolongation of a military deal with Russia "a sensitive issue," adding that Vladimir Putin discussed this matter in a very delicate manner, not putting Cyprus in an uncomfortable position before its EU partners.
Despite the permission to enter Cyprus port for Russian ships, the sides also agreed that Moscow will restructure its €2.5 billion bailout loan it gave Nicosia in 2011. In return for being granted permission for Russian navy ships to stop off in Cypriot ports, Moscow has agreed to restructure its €2.5 billion (£1.8 billion) bailout loan it gave Cyprus in 2011. Russia isn't only country to have military ties with Cyprus as the Mediterranean island state also planning to host British military bases.
The cool down in relations with EU and the US saw Moscow working to maintain good relations with its long-time time European partners, including Greece, Hungary and Cyprus. Anastasiades spoke out against the implementation of further European sanctions against Russia as "they impact other countries [and] members of the EU, which include my motherland." He also reminded that "most of the Cyprus military's weaponry is Russian made. Apart From France, only Russia supplies weapons to Cyprus."
Source: http://rt.com/news/235851-russia-cyprus-military-eu/
Egypt, Russia Sign Military, Economic and Nuclear Accords
Russia and Egypt signed several agreements to reinforce military and economic ties, along with a deal to help Cairo develop nuclear power capabilities. The agreements capped a two-day visit by Russian President Vladimir Putin. The audience applauds Putin and Egyptian President Abdel Fattah el-Sissi as they agree to strengthen mutual ties in the face of a growing terrorist threat and outside economic pressures. At a news conference Tuesday, the two leaders also announced a nuclear deal to help Egypt develop its power capabilities. Putin said both sides had agreed to intensify cooperation in various areas, including Russian investments in Egypt, tourism, and cooperation in the battle against terrorism.
He says he and Sissi discussed in detail the regional and international situation and agreed to increase mutual efforts in fighting terrorism. He stressed the need to resolve both the Syrian and regional Middle East conflicts was imperative. Putin said Russia had shared details of recent Syria peace talks in Moscow and he and Sissi would like to see a peaceful resolution to the four-year-old conflict. Mark Katz, Professor of Government and International Affairs at George Mason University, said Putin wanted to show that Russia continued to be involved in the Middle East. "So the visit is meant to make a positive statement about Russian-Egyptian relations," he said .
Without giving specific details, Sissi said the battle the Egyptian Army is waging against Islamist militants in the Sinai and elsewhere created an urgent need for Egypt to increase military cooperation with Russia. Russia "can't offer all that much (to Egypt), said Katz. "Obviously there was the arms package the Russians have offered and the Saudis have indicated in the past that they will pay for it, but now they can't, so it seems that the deal is not going well." Katz says that Egyptian officers believe they don't see Russia as an alternative to the U.S. "They would much rather continue to deal with the U.S. and while the U.S. is not happy with the way Sissi came to power or the way he ruled, the U.S. has very little choice but to work with him," he said.
But many observers were caught by surprise by Sissi's announcement that Egypt and Russia had signed a nuclear power agreement. He says both parties have agreed to strengthen cooperation regarding various sorts of power, including peaceful nuclear generation due to Russia's long experience in this field and Egypt's need to develop its power capabilities. Egypt ended its nuclear power program in the 1980s, following the nuclear disaster at Chernobyl in Ukraine. Former President Hosni Mubarak announced a resumption of Egypt's nuclear program in 2006.
Chinese Media: Egypt-Russia Deal a 'Rejection of U.S. Hegemony'
Most experts observing the meeting in Cairo between Russian President Vladimir Putin and Egyptian President Abdul Fattah al-Sisi this week are interpreting it as Egypt's way of letting the Obama Administration know there are other super-power fish in the sea. Judging by the report published in the state-run Xinhua press, China thinks something a bit more serious is going on: sunset for America's status as the premiere world power. Putin traveled to Egypt this week for two days of talks with President Sisi, who has been criticized by the United States government for cracking down too vigorously on his Muslim Brotherhood nemeses. Putin made the trip to reaffirm his own government's support for al-Sisi, praise the growing trade between their countries (up 50% in a single year by Putin's estimation, as related by the BBC), float the idea of conducting that trade with something other than American dollars, talk up Russian arms sales to Egypt, discuss various conflicts in the Middle East, and finalize a deal to help build Egypt's first nuclear power plant.
Xinhua bases most of its report on analysis from a single source, Cairo University professor of political science Nourhan al-Sheikh, who judged that the "first message behind the visit is that both countries are dissatisfied with the U.S. hegemony over the world, both politically and economically." However, the conclusions in the Xinhua article are not greatly different from what a number of other observers and analysts told other media outlets – for example, the UK Guardian, which reached a similar conclusion about Sisi's desire to express his independence from U.S. foreign policy, and Putin's need to demonstrate that he is not feeling as "isolated" as President Obama claims he is.
Here's the Xinhua take on Putin's visit:
"The first message behind the visit is that both countries are dissatisfied with the U.S. hegemony over the world both politically and economically," said Nourhan al-Sheikh, political science professor at Cairo University and expert in Russian affairs. The professor told Xinhua that Egyptian-Russian rejection of U.S. dominance is also indicated in Sisi's remarks on the necessity for "the establishment of a fairer international economic system."
Although Sisi did not mention the U.S. by name, the Egyptian president said on Tuesday in a joint press conference with Putin that the world needs to develop "an international system that is more democratic, fairer and safer for all countries."
Egypt has been facing U.S.-led Western criticism since then-military-chief Sisi led the overthrow of former Islamist President Mohamed Morsi in July 2013, whereas Russia has been suffering U.S. pressures and sanctions over the Ukrainian crisis.
Sheikh described Putin's visit to Cairo as "very supportive and earnest" as it shows Russia's confidence in Egypt's stability ahead of the country's long-awaited economic summit to be held in Sharm El-Sheikh in March to offer foreign investment opportunities in Egypt.
"This visit is like a Russian testimony that Egypt is stable, secure and trustworthy enough for strategic partnership and huge foreign investments," the professor added, noting that Cairo is Putin's first foreign visit in 2015.
Of course, since this is Xinhua, later we get a bit of boot-polishing for China courtesy of Abdel-Moneim Fawzi, who works at an Egyptian state-run media outlet, as he emphasizes the need to move the world away from a "unipolar" system dominated by the United States: "For instance, unlike the United States, China is the world's second-largest economy, and it does not attempt to impose its will on other countries; the same applies to Russia." I suppose folks in, say, Tibet and Ukraine might disagree, but Fawzi was not going to let such thoughts dispel his vision of a rosy multi-polar world in which countries like Russia and Egypt pursue "complementary interests and mutual needs for each others' political and economic support," while the United States "wants to tailor the world according to its visions and will."
Yemen's Houthis Seek Iran, Russia and China Ties
Houthi militants controlling Yemen's capital are trying to build ties with Iran, Russia and China to offset Western and Saudi support for the country's ousted president. The Houthis' interim government has sent delegations to Iran in search of fuel supplies and to Russia to look for investment in energy projects, according to two senior Houthi officials. Another delegation is planning to visit China in the coming weeks, they said.
The U.S., France, Turkey and Saudi Arabia were among at least a dozen countries that shut embassies in San'a after the Houthis seized control of the capital in January, leaving their movement isolated internationally.
Since then, President Abed Rabbo Mansour Hadi has fled to the southern port city of Aden, where he is appealing to his allies at home and abroad for financial and political support for an alternative administration. The U.S., the Sunni monarchies of the Gulf and the United Nations have sided with him.
The diplomatic standoff threatens to split the country and trigger a civil war fought along Yemen's many sectarian, political and geographical fault-lines. The Houthis and Mr. Hadi are the main adversaries in the deepening crisis, but the presence of Yemen's Sunni Muslim tribes—and the country's potent al Qaeda offshoot, which Mr. Hadi has fought with U.S. backing—add a layer of complexity to the conflict.
Houthi leaders say their interim government is trying to gain legitimacy abroad.
"We are doing what any new power does, and that is to seek international alliances that can help balance the new face of Yemeni politics," said Ahmed Bahri, political director for the pro-Houthi Haqq Party.
Yemen, the Arab world's most impoverished nation, has been afflicted by political unrest since Arab Spring-inspired protests erupted in January 2011. Those protests forced the longtime president, Ali Abdullah Saleh, to cede power to Mr. Hadi a year later in a political deal brokered by its Gulf Arab neighbors. The country's latest political crisis began last year, when rebels of the Houthi movement, part of the Zaidi offshoot of Shiite Islam, moved to extend their control southward from their northern stronghold. Estimates suggest Houthis make up roughly 30% of Yemen's 26 million people.
Houthi militants took over San'a in September and demanded a greater share of power. After a series of compromises and broken cease-fires, Mr. Hadi tendered his resignation in late January and was placed under house arrest. Houthis took control of the government two weeks later. Mr. Hadi withdrew his resignation after escaping to Aden, 320 miles south of the capital. His bid to reclaim power has heightened tensions among Yemeni political parties and between Iran and Saudi Arabia. Mainly Shiite Iran has long provided political and financial support to the Houthis, while Saudi Arabia, the region's most influential Sunni Muslim country stands behind Mr. Hadi.
Houthi officials said they have approached Iran, their main ally, and are expecting Tehran to send gasoline to offset supplies cut off by Saudi Arabia. The Houthis also want to replace electricity supplies generated by Western companies with Iranian-supplied generators, they said. Investment ties with Iran appear to be deepening, too, after two Iranian commercial airlines agreed this month to operate direct flights between Iran and San'a, and Iran was invited to consider energy exploration in the provinces of Al Jawf and Saada, which border Saudi Arabia and are under Houthi control.
"We want Iranians to invest in Yemen and they have the capacity to do so," a Houthi official said. "The regional or Western boycott of the Houthis won't keep our hands tied but only make us seek new investment options for new countries."
Iranian officials couldn't be reached for comment on the trade and investment overtures. An Iranian foreign ministry spokeswoman said Wednesday that Iran opposed foreign interference in Yemen, state-run media reported. A Yemeni delegation led by pro-Houthi politicians visited Russian members of parliament late last week and discussed potential investments in Yemeni energy projects, according to Houthi leaders. No deals have been struck, but Leonid Issaev, a Russian expert on Arab affairs who helped arrange the talks, called them a "very productive" attempt to restore Moscow's relations with Yemen to the high level they enjoyed during the Soviet era. Since the Soviet Union collapsed, he said, they had become weak. A push for alliances with China is expected soon.
Abdullah Shaban, a member of the Houthis' Revolutionary Committee, said the stepped-up diplomacy was aimed at securing foreign investment. He played down the need for foreign political support, saying the Houthi government could survive without new allies.
"Yemen is rich with natural resources and an open country for investments," he said. "We want to give them a stronger role in Yemen and a chance to improve the economic situation of both of our countries."
Khaled Fattah, an expert on Yemen, said the Houthis' diplomatic strategy takes its inspiration from another the Syrian regime of President Bashar al-Assad, another Iranian ally that has cultivated ties with Moscow and Beijing to lessen its international isolation and prevent its collapse.
"Reaching out Moscow and Beijing is an attempt at duplicating the success of the regime in securing Russian and Chinese support, which deterred direct Western intervention and cushioned the Syrian regime against international isolation and collapse," he said.
Mr. Fattah added, however, that the Houthis were unlikely to enjoy similar results, since neither Russia nor China had major interests in Yemen. Ali Al Jaradi, a senior official in the pro-Hadi Islah party, was also skeptical, saying the Houthis lacked sufficient political experience to win over Moscow and Beijing.
Putin and Modi Reaffirm Bond Between Russia and India
As expected, Russia and India, longtime allies, signed a raft of agreements at their leaders' annual summit meeting on Thursday, expanding their usual set of projects to an ambitious agenda that includes the joint manufacture of military helicopters and production of nuclear reactors. But the most intriguing event of the day occurred across town in a private dining room at a luxury hotel, where Sergei Aksyonov — the barrel-chested prime minister of Crimea, the Ukrainian territory annexed by Russia — signed a memorandum of understanding with a group of Indian businessmen who call themselves the Indo-Crimean Partnership. The symbolic show of support put India in the middle of one of the most bitter disputes between Moscow and the West.
Mr. Aksyonov organized a paramilitary force on the Crimean Peninsula early this year as pro-Western protests rose in Kiev, the Ukrainian capital, and he was one of the first people to be singled out by the United States for sanctions. He traveled to India on a plane with Russian officials attending the meeting, and was flanked by Russian diplomats, whom he credited with arranging the event. Interfax, the Russian news agency, said it was Mr. Aksyonov's "first international visit." But both Indian and Russian officials said Mr. Aksyonov had not come as part of the official Russian delegation, and a spokesman for India's foreign minister said the Indian authorities had not been consulted about Mr. Aksyonov's appearance. Russia's embassy in New Delhi had invited reporters on Wednesday to the event with Mr. Aksyonov but said hours later that it had been canceled. As for Mr. Aksyonov, 42, he said he had come to India so he could follow up on an overture from Gul Kripalani, a Mumbai seafood merchant.
"Business is looking for the best place — a place that is calm, where you can protect your capital, where it is possible to increase your economic indicators," Mr. Aksyonov said. "So Crimea is a priority place."
For President Vladimir V. Putin of Russia, the brief visit to India served a crucial function this year, reassuring his domestic audience that Russia has not been too damaged by its growing isolation from the West. The Indian prime minister, Narendra Modi, is enjoying a period of global celebrity after sweeping the general election six months ago. He has also attracted rapt attention from Washington — President Obama has agreed to visit on India's Republic Day in January, a date that required him to reschedule his State of the Union address. And China's president visited in September. India has rarely surveyed such a range of potential partners. In comments on Thursday, Mr. Modi lingered on the subject of historic loyalty, which has bound India and Russia. Decades after the Bangladesh war in 1971, officials still bring up the Soviet Union's support when the United States was allied with Pakistan.
"The steadfast support of the people of Russia for India has been there even at difficult moments in our history, it has been a pillar of strength," Mr. Modi said. "India, too, has always stood with Russia through its own challenges."
Though some analysts see the Indian-Russian relationship as stagnant, during the visit Mr. Modi offered Mr. Putin plenty of reassurance. He publicly told Mr. Putin that "even if India's options have increased," Russia would remain India's top defense supplier, ensuring a predictable flow of income as Russia weathers falling oil prices and a weak economy. In response, Mr. Putin pledged to supply India with 20 nuclear reactors, and Russia's state oil company agreed to supply Essar, a private company, with a 10-year, fixed-price contract for oil that one official said was worth $5 billion. The agreements suggest that the relations between the two countries are more robust than many think, said Nandan Unnikrishnan, a senior fellow at the Observer Research Foundation in New Delhi.
"Given Russia's isolation by the West and the slump in the economy, people thought it would fail to infuse any energy into the Indo-Russian deal," he said. "But that is not what has happened."
The visit of Crimea's leader, however, remained the most surprising part of the day. Mr. Kripalani, the Mumbai businessman who invited Mr. Aksyonov to New Delhi, said that five Indian businessmen were full members of the Indo-Crimean Partnership and that 204 other firms had expressed interest. Mr. Kripalani runs a Mumbai business called the Pijikay Group of Companies, with what he said was an annual trade of $174 million in frozen shrimp. Crimea's trade isolation, he said, had created an opportunity. "We look at Crimea as an open door, welcoming Indian business," Mr. Kripalani said. "I thought I would go and pick the low-hanging fruit." He confessed to a touch of nervousness on Thursday, because, as he put it, "our intentions might be misunderstood." He said he and his associates "are not involved in politics, we know nothing about politics."
Polish presidential candidate vows better ties with Russia
The presidential candidate for Poland's main left-wing party on Saturday criticized what she called the Polish government's antagonistic attitude to Russia, saying she would be willing to speak directly to Russian President Vladimir Putin. Magdalena Ogorek told a convention of the Democratic Left Alliance that Poland cannot afford to continue being described as "enemy No. 1" in the Russian media. Poland's center-right government, which includes communist-era dissidents, has been one of Europe's most vocal critics of Putin's actions in Ukraine. Ogorek said her party, the successor to the Cold War-era Communist party, condemns Russian actions in Ukraine but wants Warsaw and Moscow to communicate. "I would not be afraid to answer messages from Vladimir Putin and I would pick up the receiver to call (him)," Ogorek said. "Russia is and will remain our neighbor." Ogorek, 35, and several other candidates face an uphill battle in their attempt to unseat the popular incumbent, Bronislaw Komorowski, in the May 10 presidential vote. Ogorek has the support of only around 5 percent of voters, and critics say her youth and lack of political experience make her an unconvincing candidate. Ogorek has a doctorate in history, has worked in public administration and has had minor roles in films and TV soap operas. An attempt to win a parliament seat in 2011 failed. After her speech Saturday, Ogorek once again refused to take questions from reporters. That has sparked some criticism — and a lack of knowledge about her views has allowed some Poles to focus on things like her striking good looks and the fact that her last name means "cucumber" in Polish.
Russia works hard to undermine USA's exceptionalism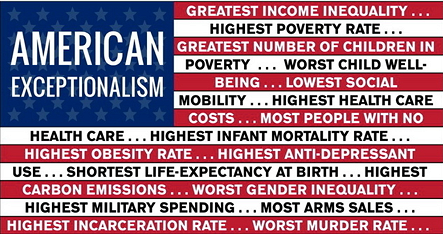 Russian Defense Minister Sergei Shoigu has recently paid visits to Venezuela, Nicaragua and Cuba. The details of his negotiations with Raul Castro remain undisclosed. It was said, though, that in Nicaragua, Minister Shoigu signed an intergovernmental agreement on a simplified procedure for naval ships to enter Nicaraguan ports. The Russian minister also signed a memorandum on cooperation in the naval area. In Venezuela, the sides discussed a question about the equipment of the army with field artillery, tanks and mechanized units. Venezuela expressed interest in buying modern air defense systems; officials agreed to hold joint military air defense drills.
Pravda.Ru interviewed Director of the Center for Public Policy Research Vladimir Yevseyev in an attempt to find out how the countries of Latin America can help Russia stop the West in building a dominant position.
"I believe that the visit [of Russian Defense Minister Sergei Shoigu] was not incidental. Through the territory of Nicaragua it is planned to build a new canal parallel to Panama Canal. In this case, vessels of the Russian fleet will be able to enter the Gulf of Mexico, that is exit the Pacific Ocean to enter the Atlantic. This is highly important, because in this case, Russia will be able to ensure so-called nuclear deterrence, because the Russian navy has long-range cruise missiles. If such Russian vessels are deployed somewhere near the territory of Cuba, they will be able to attack the United States. This is our response to the deployment of US military objects near the Russian border. If the United States continues to behave the same way, probably, Russia will make further steps to resume the work of the military facility in Lourdes," Vladimir Yevseyev told Pravda.Ru.
The expert noted that in general, such cooperation would involve technical support for the navy. "Afterwards, perhaps, strategic aviation aircraft will be able to make stops there. Therefore, the US policy aimed at creating NATO structures on Russia's western borders will apparently receive a response. I want to say that the United States is quite vulnerable. One may eventually have to create missile defense from the side of Florida, rather than Alaska. All these issues arise and require huge financial resources. I think it will convince the United States of the short-sightedness of this kind of policy. The Americans thoughts that Cuba would fall into their arms, but the Cubans asked the Americans to withdraw the Guantanamo military base first," the expert told Pravda.Ru.
Vladimir Yevseyev stressed out in an interview with Pravda.Ru, that the West should not comment with Russia from a position of power. "Russia has a very good position in Nicaragua. In fact, Russian Defense Minister Sergei Shoigu is an ambassador of peace, despite the fact that he serves as the defense minister. As an ambassador of peace, he solves all sorts of problems very successfully. Shoigu is capable of building relations in the military sphere."
American analysts (Douglas Farah, President of IBI Consultant; Liana Reyes, coordinator of the research group at IBI Consultant) wrote that Russia's growing influence in the Western Hemisphere became a new strategic challenge for the United States, as Russia could obtain new political, military and economic leverage. According to the experts, the number of USA's friends in the Western Hemisphere has been declining.
"I think this is just a trend for the tie being, but it is unfavorable for the United States. Clearly, the United States can control Europe almost entirely. At the same time, Latin America is waiting for Russia's presence to materialize. Russia is not going to finance Cuba or Nicaragua, but it can create an alternative for the United States for them. This is very important for many countries, because they feel more or less confident in the international arena. Clearly, Nicaragua in unable to stand up against the USA. Yet, if Russia and China are there to lobby the interests of Nicaragua, then this country may feel more independent. That's the value of an alternative," Vladimir Yevseyev told Pravda.Ru.
The expert noted that India was the first country to have experienced such an alternative. Developing ties with the USA is a priority for India, but the country eyes the Russian arms market very seriously. "This is being done to ensure that India does not become dependent on the United States. No one wants to depend on the USA - that's the problem. From this point of view, Russia is a very attractive partner," the expert concluded.
U.S. Assistant Secretary Nuland Arrives in Armenia
The U.S. Assistant Secretary for European and Eurasian Affairs, Victoria Nuland arrived in Yerevan on February 18 following a short visit to Baku, Azerbaijan. Nuland, accompanied by U.S. Ambassador Richard Mills paid a visit to the Genocide Memorial Complex, the memorial to honor the 1.5 victims of the 1915 Armenian Genocide. During her visit she will meet with senior government officials, civil society groups and youth representatives to discuss strengthening bilateral political and economic ties.
Following her visit to the memorial, U.S. Assistant Secretary Nuland had a meeting with Armenia's Foreign Affairs Minister Edward Nalbandyan. In a press statement released by Nalbandyan's office, the interlocutors spoke about deepening bilateral relations in different spheres. They both were satisfied with their cooperation in the field of international and regional security issues, peacekeeping operations, non-proliferation of nuclear weapons and the fight against terrorism. Nuland expressed gratitude for Armenia's active participation in peacekeeping missions.
U.S. Assistant Secretary Nuland also said she was pleased by Armenia's steps in achieving democracy, strengthening civil society and reform in the economy. They spoke about developing Armenian-American trade possibilities and encouraging investment in Armenia. Both Nalbandyan and Nuland agreed that all possible efforts must be put into place to ensure the peaceful resolution of the Nagorno Karabakh conflict. While in Baku, Victoria Nuland had said that the United States is very much concerned with the recent upsurge in tension and violence along the Nagorno Karabakh-Azerbaijan Line of Contact.