Russia's Gazprom Targets Nigerian Gas Reserves
January, 2008

Russia's gas export monopoly Gazprom is in talks with Nigeria to spend up to $2.5 billion on developing its vast natural gas reserves, a senior Nigerian gas official said on Saturday. The Russian company is on a global hunt for new reserves and has emerged as one of the leading suitors to Africa's top energy producer as it reforms its gas sector. "Gazprom has come twice to visit the federal government. They want to invest in Nigeria in gas exploitation, gathering and processing," a senior Nigerian government official working on gas policy told Reuters. Gazprom has offered to invest between $1 billion and $2.5 billion to begin with, he added. A Gazprom spokesman was not immediately available to comment. Nigeria is the world's eighth-biggest exporter of crude oil but even though it has the seventh-largest proven gas reserves in the world it has not developed its gas industry to anywhere near full potential.

Investors say the lack of a stable fiscal framework and market pricing for gas means that most investment ideas in the sector are uneconomic. The seven-month-old government of President Umaru Yar'Adua has begun a root-and-branch reform of the energy sector. It wants to use its gas reserves to drive industrial development in the impoverished country where most people live without electricity most of the time. The gas official said a new fiscal regime had been sent to the presidency and would be announced within a few weeks. New laws enshrining the regime could take several months to approve.

COMPETITION

UK-based companies BG Group and Centrica have also proposed multi-billion dollar investments in Nigerian gas, the official added, asking not to be named because he is not allowed to talk publicly on behalf of the government. Nigeria exports about 18 million tonnes of liquefied natural gas every year through Nigeria Liquefied Natural Gas, jointly owned by the state energy company, Shell , Total and Agip . Two other huge LNG projects, OK LNG and Brass LNG, are also on the drawing board. They each will cost about $10 billion to build and involve a consortium of western multinationals, but they have been stalled while the government works out its new policy. About 2.5 billion cubic feet of Nigerian gas associated with the extraction of crude oil is burnt off every day because there is no infrastructure to make use of the gas. The government is planning to fine companies that flare gas from the end of this year.

The government hopes to see an explosion in domestic demand for gas for use in power generation, petrochemicals and fertilizer. But the price now paid by the state power monopoly for gas makes investment in stand-alone gas projects uneconomic. The official said the new pricing policy will mean gas producers subsidising domestic supplies for about two or three years before prices reach export parity, which he estimated at $3.50-$4.00 per thousand cubic feet. Nigeria's state power monopoly now pays just 14 cents per thousand cubic feet. Gazprom has faced growing questions about the sustainability of gas supply from central Asia and has begun to extend its search for new reserves outside the region. In 2006, it acquired four offshore exploration licenses in Libya and last month it acquired another three.

Source:
http://africa.reuters.com/wire/news/usnL05310936.html
In other news:
Russia Warns of Tensions With Britain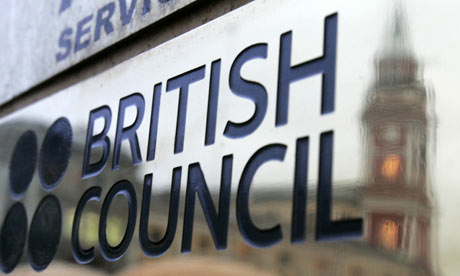 Russia warned Britain on Thursday that reopening two offices of a British cultural organization would inflame already tense relations between the countries. Russia in December ordered offices of the British Council in St. Petersburg and Yekaterinburg to close as of Jan. 1. The offices are closed for Russia's winter holidays, but British officials say they will defy the order and resume operations on Jan. 14.

Foreign Ministry spokesman Mikhail Kamynin said in a statement that Russia expects the operations to be permanently closed and "any other actions would be provocative and build up bilateral tensions." The order against the British Council comes amid high tensions stemming from the 2006 poisoning of former KGB officer and Kremlin critic Alexander Litvinenko in London. Russia has refused Britain's request to extradite the man it considers the main suspect; this summer, Britain expelled four Russian diplomats to protest Moscow's stand, and Russia in turn kicked out four British diplomats.

Foreign Minister Sergey Lavrov said last month that the British Council closure order was taken as a "countermeasure" to the diplomat expulsion. Kamynin appeared to suggest Russia could also order the council's main office in Moscow to close. "The activity of the British Council in Moscow and Russian regions has no legal foundation," he said. "We have not raised the question of the British Council's office in Moscow thus far, and this is an act of goodwill." The British Council is technically a non-governmental organization, but it acts as the cultural department of the British Embassy. Russia contends it acts as a for-profit organization.

Kathryn Board, head of the British Council's overseas network, said the organization complies with Russian law, a 1994 Britain-Russia agreement and the Vienna Convention on Consular Relations. "If there is a law we don't comply with, the Russian government has yet to point it out," she said by telephone from London. British Council officials have been in contact with the Russian government, seeking an agreement that would allow the offices to open without incident, Board said. "We still have a week or so to go and we very much hope this will be seen through to a proper conclusion," she said. Russia is also angry at Britain for its refusal to extradite tycoon Boris Berezovsky and Chechen separatist envoy Akhmed Zakayev.

Source:
http://ap.google.com/article/ALeqM5j...HsoHwD8TUK0L80